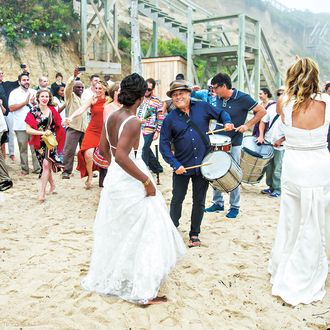 When we were pronounced wife and wife, we surprised everyone with this Brazilian band that came down drumming," Diedra says.
Photo: Alexander Kusak
Diedra Nelson, 36, was looking for friends in her new Brooklyn neighborhood when she signed up to be a free agent in a kickball league; there she met Karoline Katus, 34, a development officer at the Joyful Heart Foundation. "We had that kindred-spirit connection," says Diedra, CFO at the Wing. The pair married at the home of their friend Julie Rice, founder of SoulCycle. "When I saw the house, I knew," Diedra says. "We'll do cocktail hour here, then we'll walk across the lawn, and then down the stairs to the beach." The foggy Montauk shoreline was also the backdrop for a morning meditation session with guests and the after-party. "At 11, we went back down to a bonfire, with sausages and s'mores to grill, and all these poufs and pillows," says Karoline. "Some people made it to sunrise."
The Details
Dresses: Custom, by a friend (on Diedra, left); custom, by Jillyn Richardson Designs (on Karoline, right)
Brazilian Drum Band: Bastards of Boom
Caterer: Peter Ambrose of Endless Summer Events Catering
Flowers: Montauk Community Garden
Hair and makeup: Glamsquad
Rings: Blue Nile, Me&Ro
Planner: Tall & Small Events
Meditation Leader: Jenna Walter
Photographs by: Alexander Kusak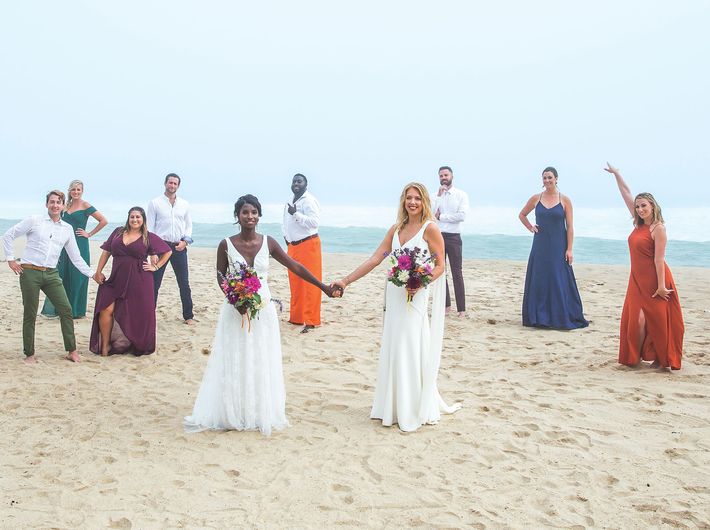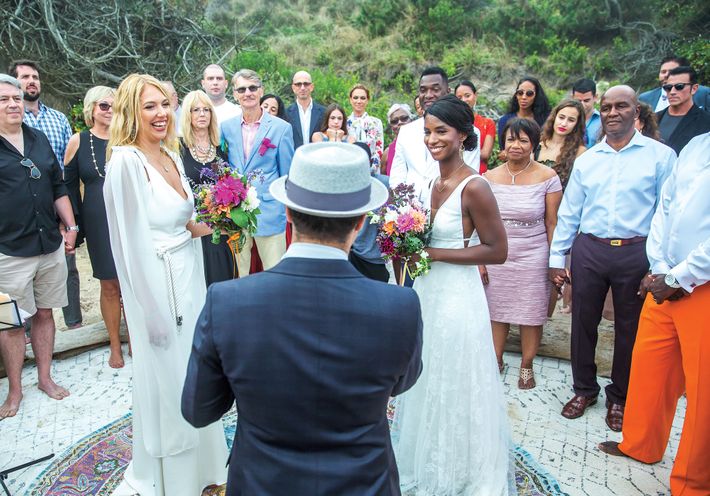 *This article appears in the summer 2018 issue of New York Weddings.