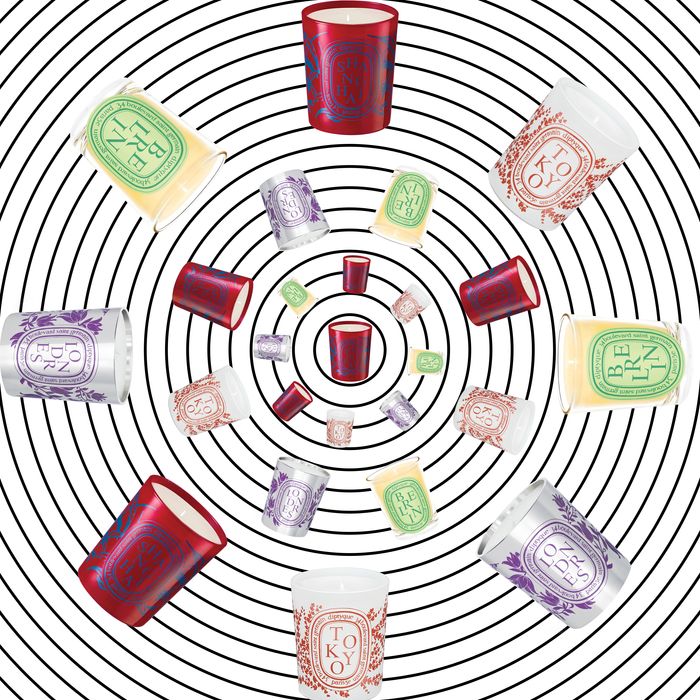 Diptyque's candles are often pictured on Instagram alongside #00td flat lays or on a coffee table near a window that looks out toward the Eiffel Tower or some other enviable scene. But unlike Baies and Roses, the fragrance house's new limited-edition city-inspired candles are much rarer. The latest cities to have their essence turned to wax and put into thematic jars are Shanghai, Tokyo, London, and Berlin.
Typically the candles are only available in the city they're inspired by, but for a few days only, Diptyque will make them all available on its website so you can brag on Instagram or make your apartment smell like an exotic location.
The London candle is reminiscent of the Columbia Road flower market, with notes of tropical heliotrope, lilac, juniper, and sweet-smelling hyacinth with a hint of spice, which feels like an homage to the city's diverse culture. The Shanghai candle smells like it took the oldest tea house in the city and poured it into a candle with hints of osmanthus flowers (they smell like apricots), green tea, and maté.
If floral scents don't match the ambience of your home, pine oil and notes of cedar and soft incense fill the Tokyo candle for a scent similar to Japanese cypress trees and parks, and the Berlin candle takes you through the city's prestigious linden-tree-lined avenue, Unter der Linden.
The city candles are made in limited quantities and will be available for only four days starting Friday, April 6, through Monday, April 9, on Diptyque's website.
If you buy something through our links, New York may earn an affiliate commission.