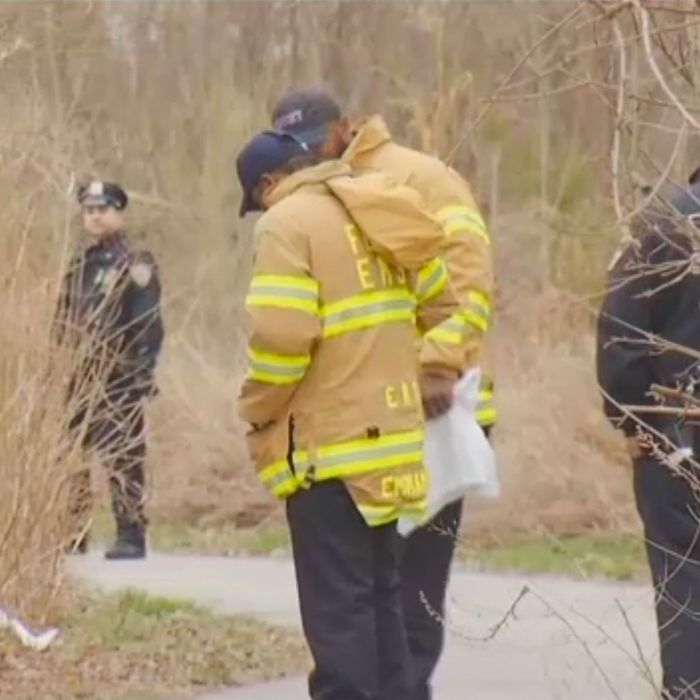 Officials in Canarsie Park.
The limbless body of a woman was discovered in Brooklyn's Canarsie Park on Monday night.
Brooklyn resident Patricia Smith was walking her dog in the park around 6:10 p.m. when she noticed the body a few feet off the path at East 86th Street and Seaview Avenue. She told Brooklyn's News 12: "I was walking my dog at the same regular path, and as I went in the path and looked to the left, I saw something resembling a garbage bag. But as I went by and looked back and looked again, I realized it was a body that was dismembered and then I just took off running."
According to the New York Daily News, the woman's head was still attached to her torso, she was naked, and her arms and legs had been chopped off.
Canarsie resident Robert Clouden told the Daily News that he had seen the woman's body when he was walking his dog on Monday morning, but that he hadn't called the cops because he thought it was a doll.
"All I saw was a torso. I didn't see legs or anything," he said. "It was a petite body. It wasn't that big. That's what made me think it was a doll."