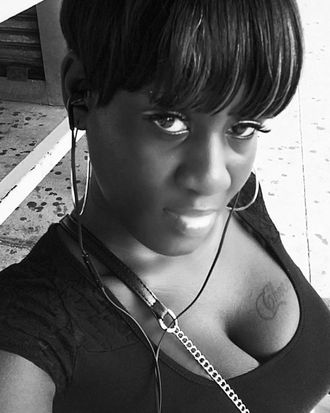 Brandy Odom.
Photo: Brandy Odom/Facebook
Police have identified the dismembered body discovered in Brooklyn's Canarsie Park on Monday night. NBC New York reports that it was Brandy Odom, a 26-year-old woman who had been missing for months. Her tattoo, the word "chocolate" above her left breast, helped in the identification process.
Per the New York Daily News, Odom lived right across the street from Canarsie Park. While police are still investigating the manner of her death, they reportedly believe that she was murdered elsewhere and then dumped in the park.
"She would walk a mile for you," a family friend named Bell told the New York Post. "She wanted to get her own place and start a family. You know, she was working hard, trying to get her life together."