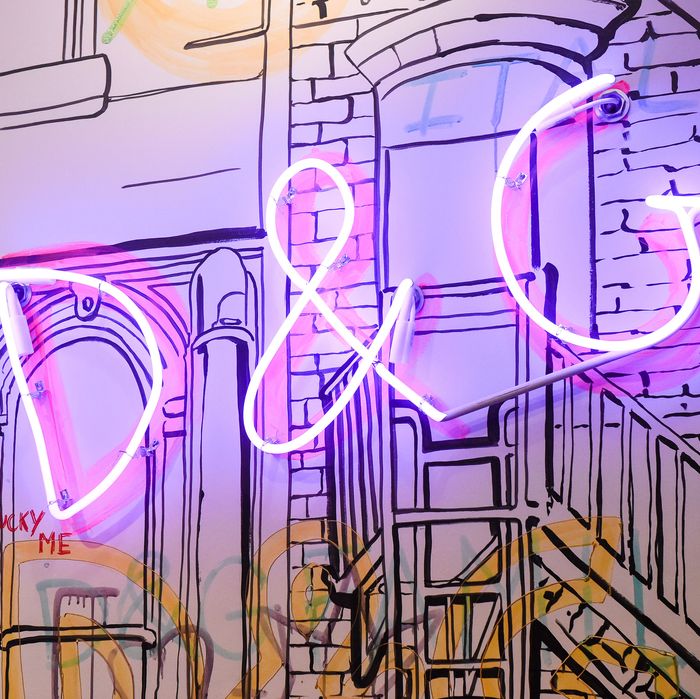 The D&G store in Soho.
Photo: Joe Schildhorn/BFA.com
Welcome to Now Open, the Cut's series on the New York City store openings we're most excited about.
Non-millennials Spike Lee and Naomi Campbell were among the high-profile guests at last night's Dolce & Gabbana store opening in Soho — a new boutique devoted entirely to dressing millennials.
Designers Domenico Dolce and Stefano Gabbana, who are in their 50s and openly adore "youth culture," celebrated the store's launch at 155 Mercer Street with a high-energy fashion show. It was their second runway of the week, after the brand's Alta Moda show at Lincoln Center, and this one showcased how the brand's maximalist style applies to a younger generation.
Most of the models last night were millennials, of course, or maybe even Gen-Z, including Christian Combs (P. Diddy's son) and Mötley Crüe spawn, Brandon Thomas Lee. They wore a special capsule collection sold exclusively at the new store, ranging from matching sets in the fun prints we expect from Dolce & Gabbana, to streetwear-inspired tracksuits with metallic D&G decals and long, purple leopard-print dresses.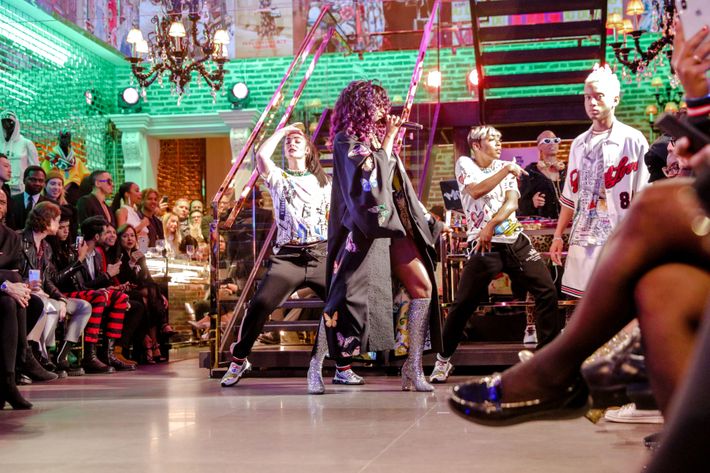 R&B singer Justine Skye gave an energetic live performance as the show's soundtrack while guests sat on blue velvet-covered chairs sipping cocktails. Many guests wore D&G gowns and crowns, which fit in perfectly. Before and after the show, everyone explored the multilevel store, an old firehouse that was once a hub for New York's art scene in the '70s.
"I heard that Keith Haring painted the walls here," a guest told me, referring to 155 Mercer's old life as an artist's workshop. In this new era for the storefront, LED screens play images and videos of D&G's favorite millennial influencers, including Sistine Stallone (Sylvester's daughter) and the young Combs.
So: What does the millennial Dolce & Gabbana shopper like, according to this store? Leopard. The second floor is covered almost entirely in various shades of the print. Combined with the bevy of reflective surfaces in the store, it's clear this space was designed with Instagram in mind.
See photos from the party and the store below.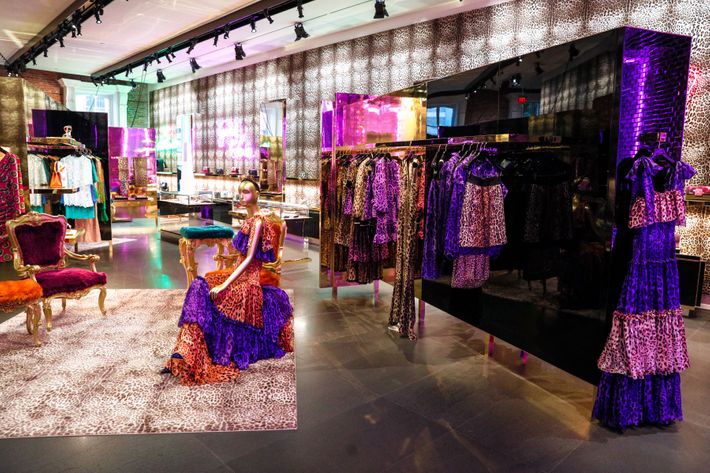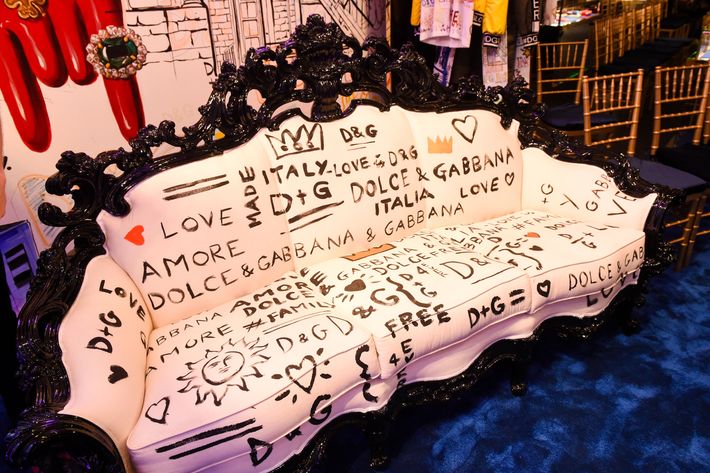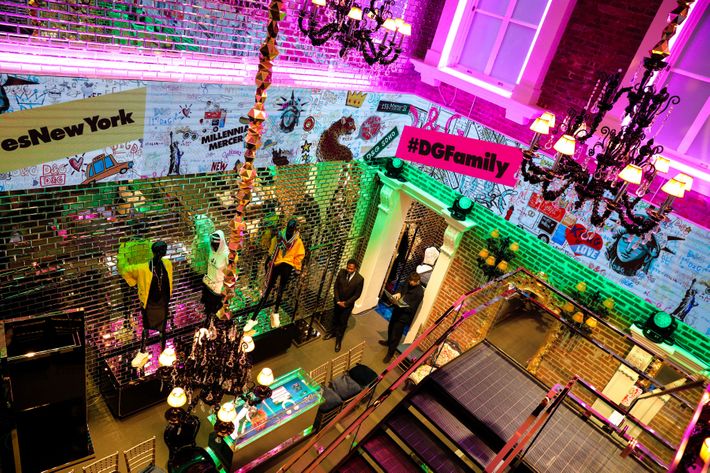 Dolce & Gabbana is now open at 155 Mercer St. in New York.