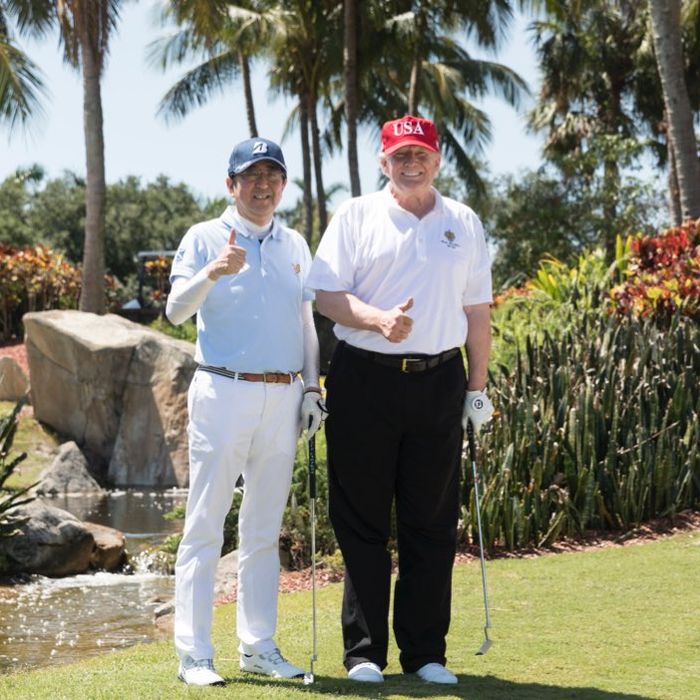 Shinzo Abe and Donald Trump.
Photo: Prime Minister's Office of Japan, The White House and Department of State
Making friends as an adult is hard, especially when you're a grumpy old man who spends most of his time watching TV, angrily tweeting, and you're also the president of the United States. But Donald Trump is really trying.
Earlier this month, Politico reported that the president has been throwing a ton of dinner parties, and on Wednesday, he posted a picture of himself and Japanese prime minister Shinzo Abe on the golf course at Mar-a-Lago with the caption: "Prime Minister @AbeShinzo of Japan and myself this morning building an even deeper and better relationship while playing a quick round of golf at Trump International Golf Club."
Abe is visiting Mar-a-Lago as part of his official state visit. He and the president are expected to discuss trade, North Korea, and maybe their shared hopes, fears, and dreams.
Initiating get-togethers? Pursuing common interests? Trump is really putting himself out there. Who knows, if Trump and Abe get closer, maybe Abe's wife will admit she can actually talk to Trump.