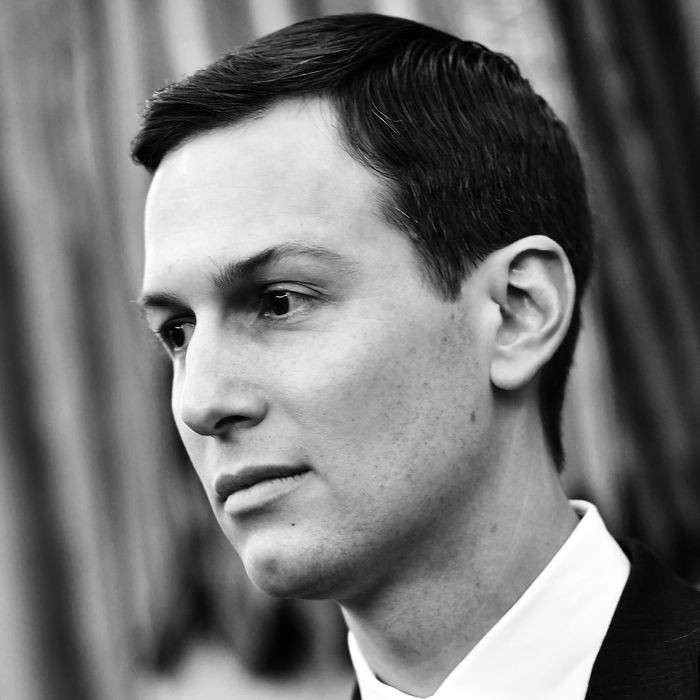 Jared Kushner.
Photo: Kevin Dietsch-Pool/Getty Images
Jared Kushner is an adult man. We know this, because despite initial reports to the contrary, the New York Daily News confirmed in September that he is indeed registered to vote as an adult man. Still, his father-in-law doesn't seem convinced.
According to journalist Ronald Kessler in his new book, The Trump White House: Changing the Rules of the Game, when Kushner addressed reporters during a live television appearance, President Trump told the aides watching with him, "Look at Jared, he looks like a little boy, like a child."
Kessler also claims that Trump once told Kushner and his daughter, Ivanka, that "they never should have left New York," and he "made it clear to them that he would not mind if they gave up their White House roles."
Rumors of Trump's dissatisfaction with Kushner have been swirling around for some time now. In February, Kushner had his security clearance downgraded, and in March, the New York Times reported that the president had asked Chief of Staff John Kelly to help push Jared and Ivanka out of the White House, where they work as senior advisers.
Nonetheless, Trump calling Jared "a child" seems rather unfair. Not only has the president given his son-in-law a set of absurdly stratospheric, decidedly adult responsibilities, Kushner clearly looks more like a haunted doll than a little boy.