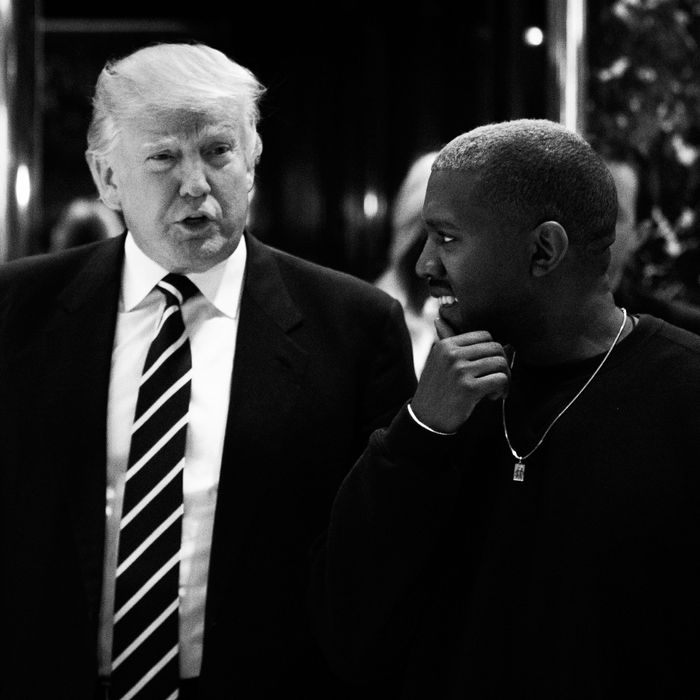 Pals.
Photo: Drew Angerer/Getty Images
This week, Donald Trump and Kanye West became best friends, brought together by their shared "dragon energy" and over the explicit objections of John Legend. Now, to cement their friendship, the president is reportedly considering inviting West over for one of his favorite activities: A dinner party at the White House. Per the Daily Beast:
Beyond repeatedly communicating with West on Twitter this week, Trump has asked associates and aides if he should invite the rapper over to the White House for an Oval Office photo-op or for dinner, according to two sources close to the president. One of those sources noted they couldn't tell if Trump was "kidding" or not, and also recalled that Trump reiterated how much he enjoys that West has "always said wonderful" things about Trump.
This would not be the first time Trump hosted the rapper. A month after Trump was elected, West visited Trump Tower, and the two men talked about "life."
It's unclear if/when this Dragon Energy Summit will actually take place. If it does, maybe rap scholar Donald Trump Jr. can share some of his thoughts with West.