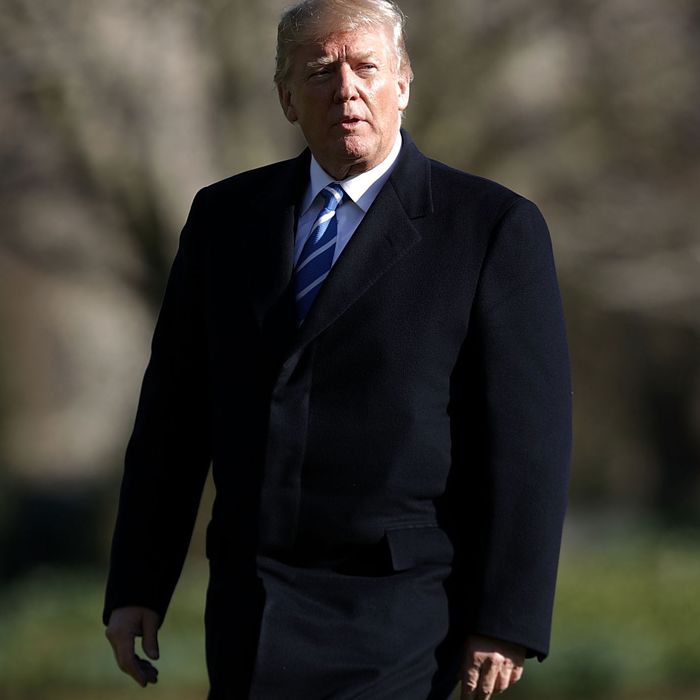 Donald Trump.
Photo: Chip Somodevilla/Getty Images
One of the eternal mysteries of president Donald J. Trump is how he manages to look like someone who exited the womb in an oversize suit and a taped-together tie and, at the same time, appears to never have worn clothes before in his life.
Take last week, for example, when the president returned to the White House from a brief trip to West Virginia. After a busy day of discussing taxes and railing against illegal immigration, Trump deboarded Marine One wearing what looked to me like a slim-fit overcoat stuffed with nine angry cats.
The sleuths of Twitter dot com had their own theories on what the contents of the coat could be:
Almost immediately, a Photoshopped version of the image began circulating, which made the president to look even wider and lumpier, prompting even more jokes:
And several versions of this line:
But seriously, what the hell was in that coat?