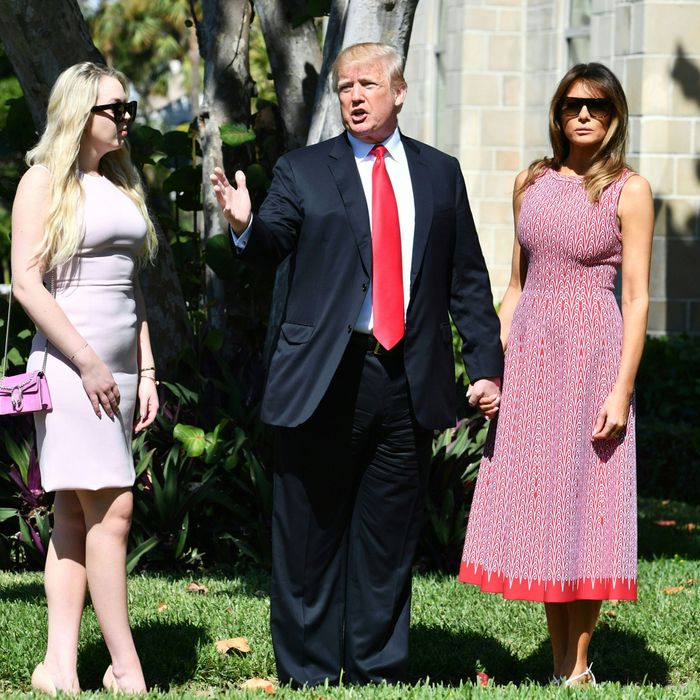 Tiffany, Donald, and Melania Trump.
Photo: NICHOLAS KAMM/AFP/Getty Images
Here's a totally normal photo of a family that gets along. According to the Palm Beach Post, Tiffany, Donald, and Melania Trump celebrated the resurrection of Jesus Christ at Bethesda-by-the-Sea in sunny Florida, where they all basked in each other's jovial, relaxed presence.
Which, by the way, they are so happy about all of this — why do you ask? It's possible that Melania may be feeling a little weird after 22 million people watched her husband's other woman describe their alleged affair on 60 Minutes last week, and maybe Tiffany feels a little resentful of her dad for recently shading her, again. But, those details aside, I would say that the Trumps are probably feeling so grateful to be spending time together on this holy day.