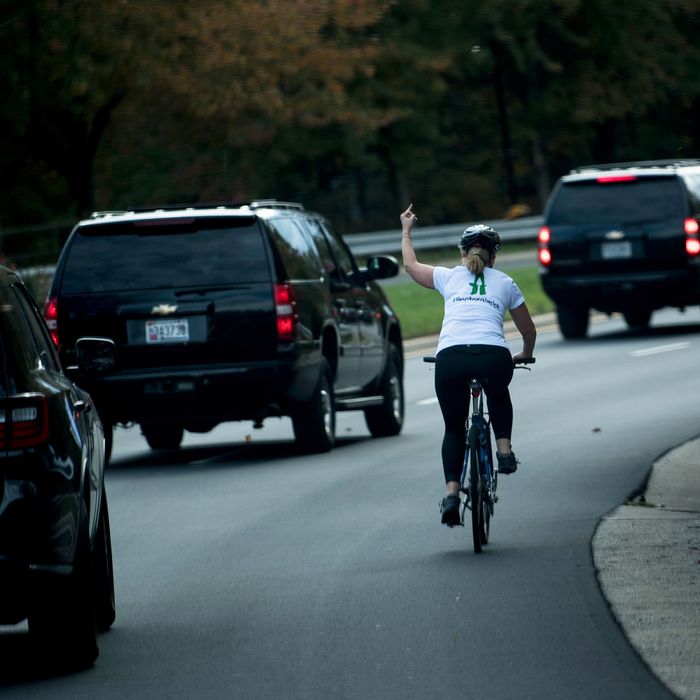 Juli Briskman in action.
Photo: Brendan Smialowski/AFP/Getty Images
Last October, Juli Briskman made meme history by giving Donald Trump's motorcade, en route from Trump National Golf Course in Virginia, a middle-finger salute while riding by on her bicycle. But after the shot went viral, Briskman was fired from her employer at the time, government contractor Akima L.L.C. Now, she's suing Akima for wrongful termination.
According to Briskman, when she came to work the week after the photo was taken, her employers told her that she'd violated the company's social-media policy by sharing the "obscene" image on Facebook and Twitter. Briskman's lawyers argue that her action constituted "core political speech," and also allege that Akima was worried about "unlawful retaliation by the [Trump] government" over her gesture. Briskman is suing for "$2,692 for two weeks of severance," which she claims was promised but never delivered, as well as compensation for legal fees.
Does Briskman feel any remorse over her middle-finger moment or her subsequent firing? Based on her Twitter, not at all: