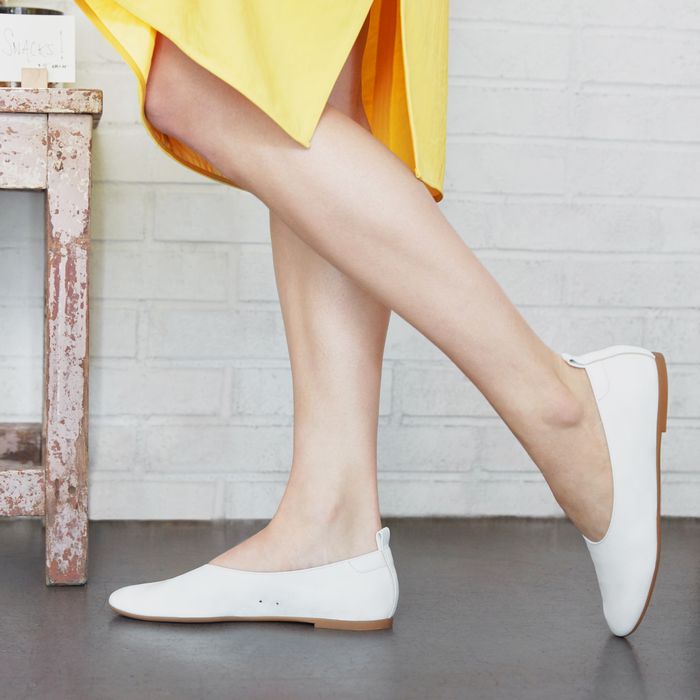 Photo: Courtesy of the brand.
This time last year, Everlane launched their Day Heel to the delight of 15,000 people on their waitlist. The granny-chic block-heeled pumps, which came in shades like pink, red, black and navy, were a huge hit. Not only were they comfortable, but they looked great. Now comes the brand's follow-up: the Day Glove.
Just like the original, the Day Glove is made from buttery leather and has a rounded toe. It officially launches today and comes in five colors: white, black, gray, pink, and tan. Over the last few weeks, six Cut staffers have taken them for a test-drive, wearing them all over town. Read on for their impressions.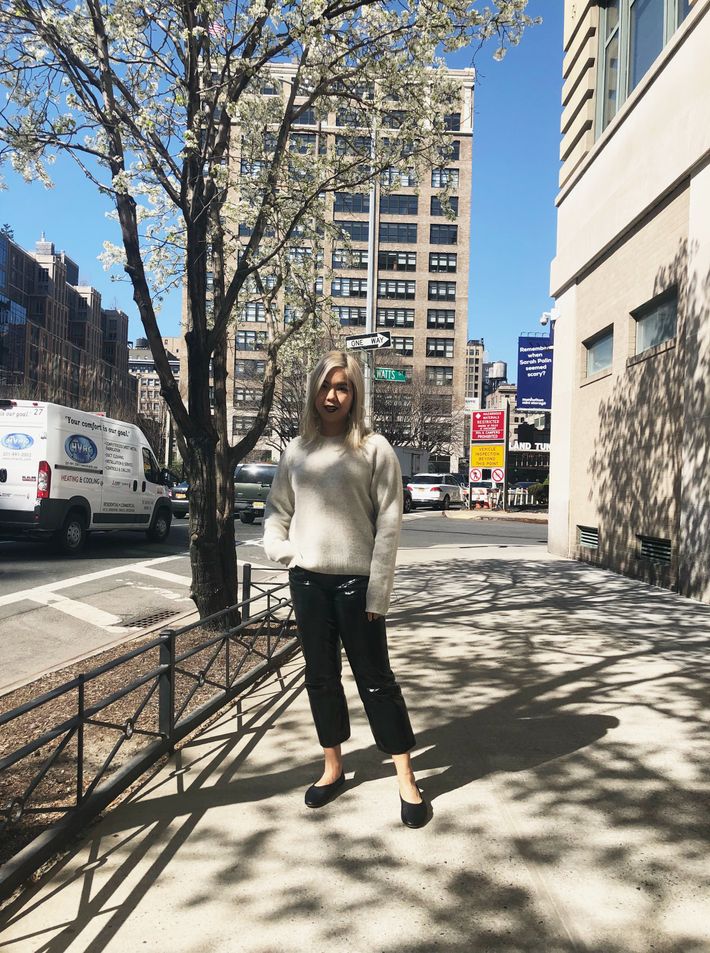 Diana Tsui, Senior Fashion Market Editor
I wasn't sure if I would like these shoes — I am one of the few who found the Day Heel to be deeply uncomfortable. My feet are wide and there's a sizable bunion on my right foot. But shockingly, I was sold on them after a few wears.
The Day Gloves are exactly what I require in my shoes — they have that ugly-cool shape that complements my clothes (and hair!). I gravitated toward the black pair and found that they work with the bulk of my wardrobe. I sized up as recommended and also took the advice of one of our smart In Her Shoes ladies by adding a supportive insole. That, coupled with the ultra-soft leather, made me feel like I was wearing slippers all day long.
While they're not as cushy as my trusty sneakers, the Day Glove is a good alternative. Oh and the best part? The two tiny holes at my instep — crucial for ventilation and the prevention of stinky feet.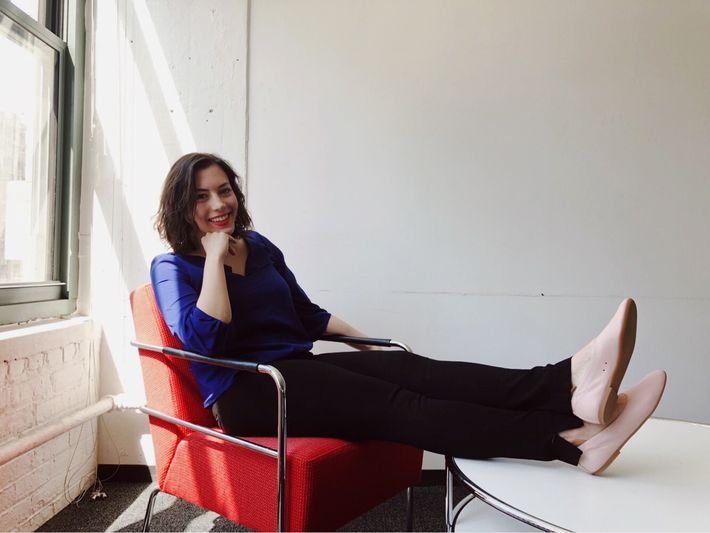 Lisa Ryan, Senior Writer
As someone who is wholly uncoordinated, I basically live in flats in the spring, summer, and fall. So I was excited to test out these Everlane shoes to see if I would want to add them to my rotation. And you know what? I love them. They definitely go up a lot higher on top of the foot than I'm used to with flats, but I felt more secure and less likely to lose them on the subway steps than usual. There's no arch support, but the insoles of the shoes are quite comfortable.
I ended up wearing the pink flats to work with my favorite pair of black Banana Republic pants and a simple blue Zara shirt I've had for probably eight years. The flats looked great with the office-appropriate outfit, but I can't wait to wear them with a spring dress if the weather ever gets better.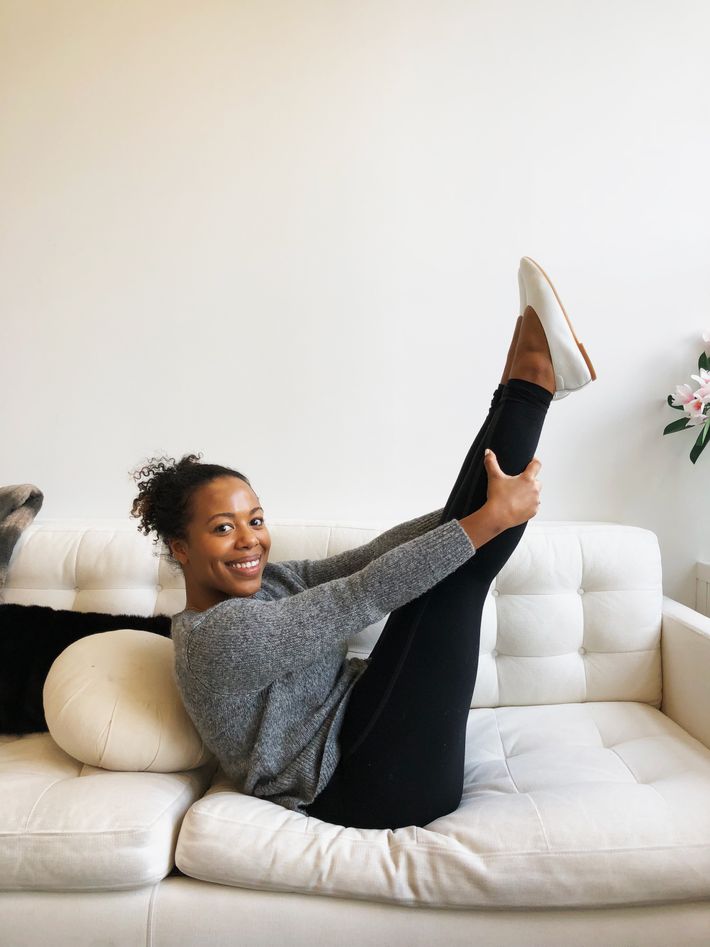 Ashley Weatherford, Senior Beauty Editor
I love a good flat shoe, but I usually wear flats with some sort of decoration at the toe, like a silly poof, a bow, or, in the case of loafers, a flap. With the Day Glove, I wondered: would these shoes be too plain?
Nope! The shoes are plain, but that's what makes them modern and so versatile. So far I've worn them with cropped jeans, black slacks, and even yoga pants — they look good paired with any sort of outfit, dressed up or dressed down. What's more, the white ones are super easy to clean. After wearing them for a day, a mysterious black smudge that I hope was just dirt appeared. I wiped the left shoe with a damp cloth and the scuff completely disappeared. Magic? Who knows! By the way, is that how you are supposed to clean leather?
I'm grateful Diana recommended that I select a pair in a half size up. The flats are super narrow, and the first time I wore them my wide feet looked a bit like overstuffed sausage. The good news: they stretch! After a few walks they now fit like a glove.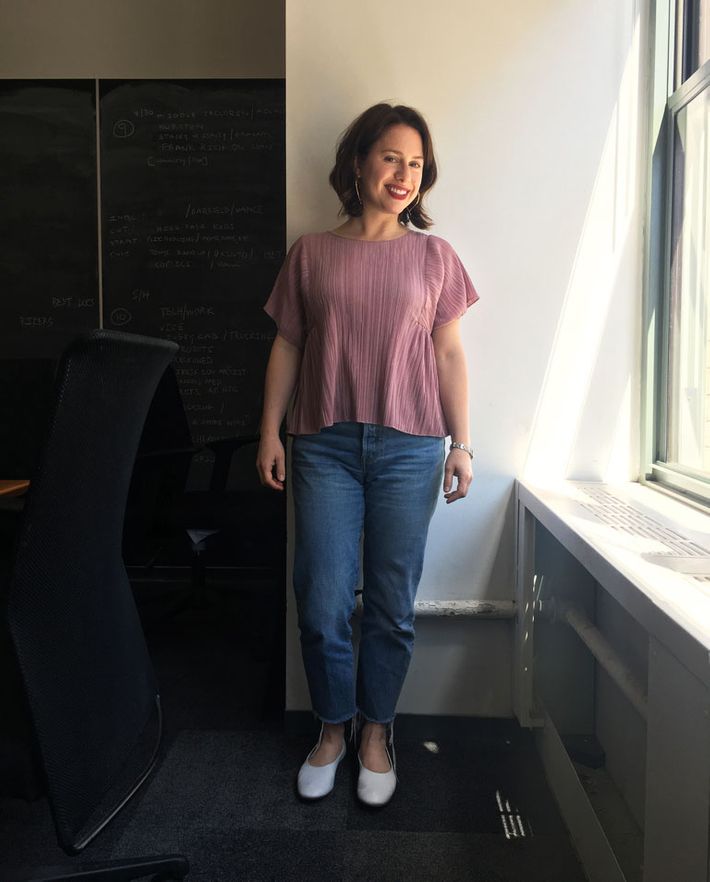 Izzy Grinspan, Senior Editor
The only time anyone has ever mistaken me for a ballerina was in high school, when a dancer friend looked at my feet and said "I had no idea you did ballet!" Apparently, I have the jacked-up toe-joints of someone who has devoted her life to the craft, minus the grace and discipline — my bunions are nothing but bad genetic luck. Ironically, having ballerina feet means I can never wear ballet flats, since they're always too tight.
I had high hopes for Everlane's flats because the toe box is so deep; I thought maybe the leather would just wrap around my bunion rather that cutting into it. And for the first few days, as I padded around the office, they felt pretty good. But then I took them on a walk around the city. Unlike Everlane's Day Heel, which fits me great, the flats shifted around on my feet, squeezing in some places and digging in others. I'm a big Everlane fan, but if you, like me, have ballerina feet, you might want to stick to sneakers.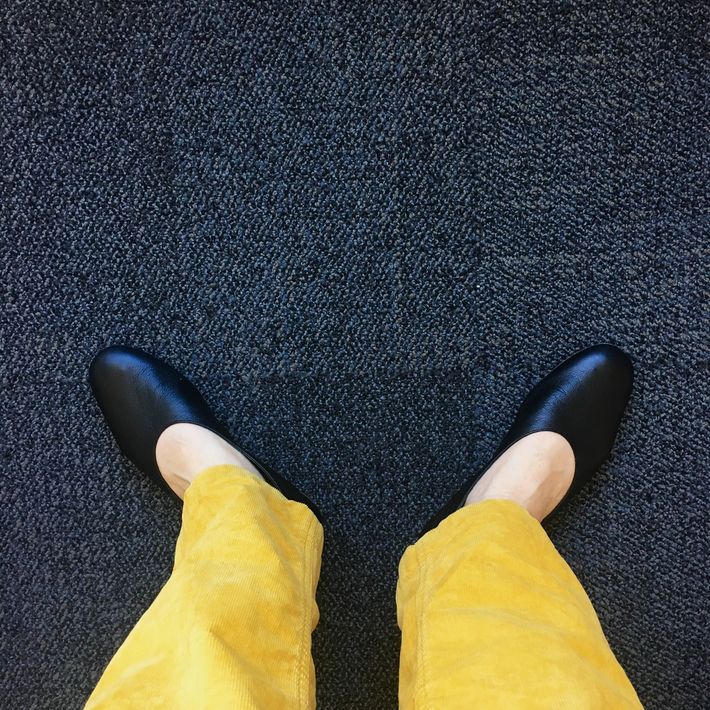 Emily Sundberg, Instagram Editor
I am never, ever a flats person. I usually wear some sort of short boot or sneakers, but the elegance and ease of these was refreshing. And they're small enough to throw in my bag for after the gym or after work. They're very soft, but still look structured and make me feel like a ballerina, which also helps rationalize the messy bun that's usually in my hair during the week.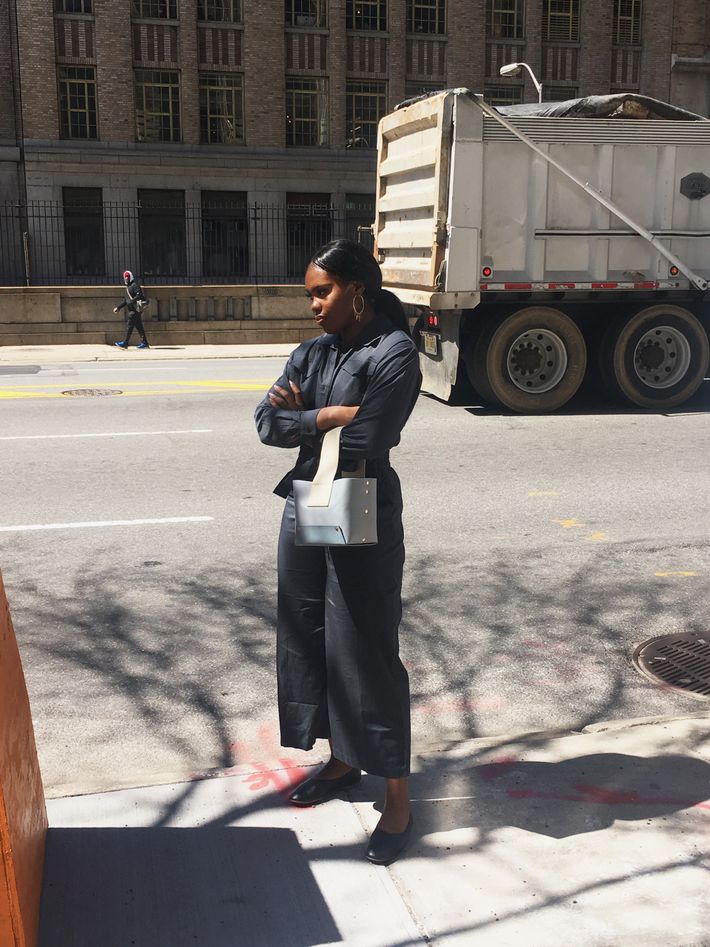 Indya Brown, Fashion Market Assistant
Like 99 percent of the population, I'm a huge Everlane fan. I happen to own the Day Heel, but I tend to gravitate towards flat shoes nowadays since I'm on my feet a lot for work.
The Day Glove is not a style I would immediately gravitate towards, but once I had them, I found myself choosing them regularly when I wanted something easy to walk in that also looked chic. If you have wider feet (like me!) they will take some time to break in, but like all good leather, they eventually soften and mold to your feet. Another plus: they don't look so much like your typical ballet flat — the thicker toe box makes them look more unique and less pedestrian, as if they were designer.