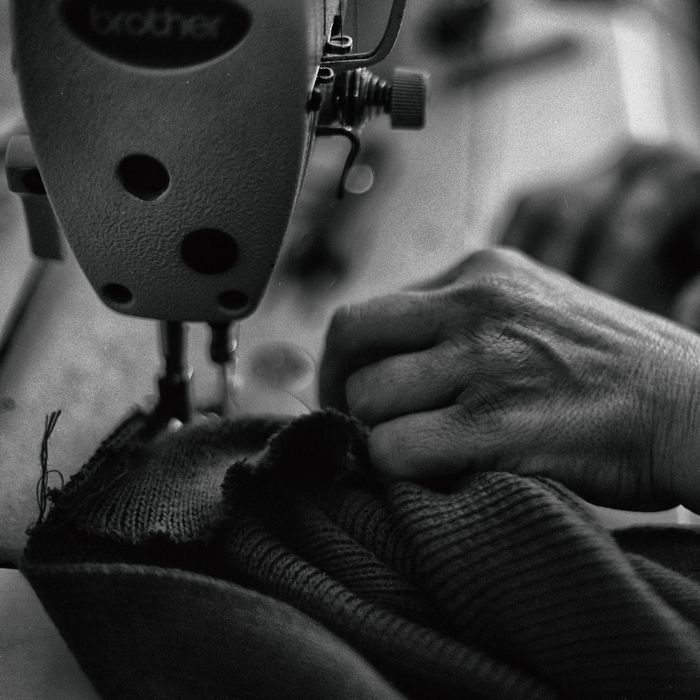 Photo: Fadime oban/EyeEm/Getty Images
"Where did you get your clothes?" is a fairly simple question. Most of the time, the answer is a brand (Zara) or, if you're celebrity, a designer (Raf Simons). But this week, a group of fashion-industry activists are encouraging people to ask for a better answer.
Today is the five-year anniversary of the Rana Plaza factory collapse that claimed the lives of 1,134 garment workers in Bangladesh, and many in the fashion industry are asking, "What has changed?" and demanding transparency from brands about how their products are made. Since fashion is largely not an automated industry (yet), the work is done by real people working in factories. Often, the factory conditions are unsafe, but it can be hard for the brands to even monitor safety, since they frequently outsource production to third parties.
"Who Made My Clothes" is part of Fashion Revolution Week, led by the global education and policy NGO Fashion Revolution. One of Fashion Revolution's biggest initiatives is publishing a yearly report, called the Fashion Transparency Index. Each brand is given a score out of 250, and in 2018 the average score was 21 percent. If that sounds bleak, at least there's an upside. In addition to asking for more transparency from brands that aren't transparent, this week is about focusing on brands that are doing well, according to the Executive Director of Fashion Revolution USA, Lauren Fay.
"[Fashion Revolution week] is the time of year when we give the mic to the brands that are doing well," Fay told the Cut. "It's in memorandum of Rana Plaza and to show that fashion can be the total opposite of that scenario."
Fashion Revolution has events organized in six continents combining designers, activists, and academics who are interested in all varieties of sustainable fashion. They're also encouraging consumers to post selfies of their inside-out clothes and asking the brands who produced them to be more transparent with the hashtag #whomademyclothes.
"Rana Plaza is this lightning bolt of tragedy which is highlighting the frenetic pace and pressure that is put on these factories and therefore the workers to produce, produce, produce for less, and less and less," Fay said.
Getting involved can be as simple as taking a selfie and tagging a brand. For more ways to join the revolution, visit their website. But Fay says everyone can be a fashion revolutionary, with or without the social-media engagement.
"It comes down to just being mindful and thoughtful about your purchases and buying less, and keeping things for longer."