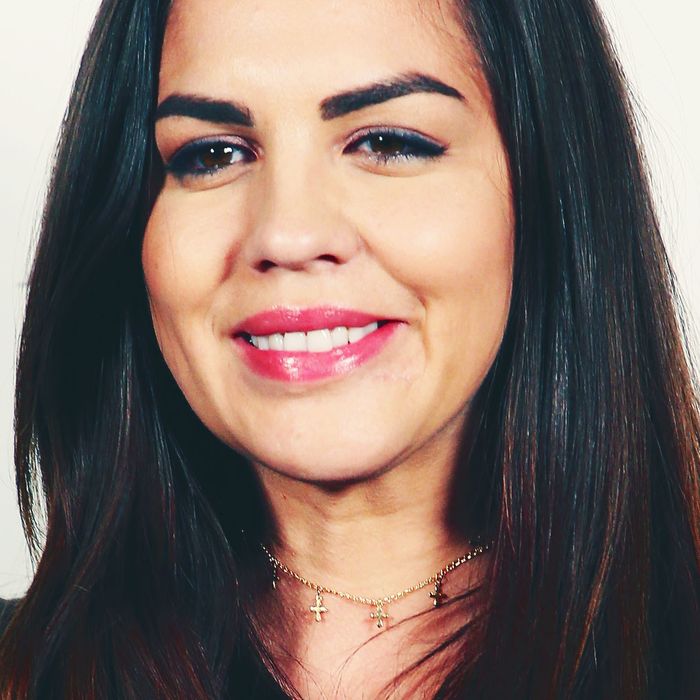 Katie Maloney.
Photo: Jean Baptiste Lacroix/WireImage
Very exciting news for Katie Maloney-Schwartz, proud beauty blogger and Vanderpump Rules star: As of 9 p.m. Monday night, Racked reports that the Taco Bell evangelist officially has her own beauty line. In good news for us, we can soon be the owners of Vanderpump Rules–themed lipstick.
According to Racked, the new collection is a collaboration between boutique makeup brand Julie Hewett and Maloney's own beauty blog, Pucker & Pout. The line features two lip pencils and three shades of lipstick: Pucker (bright fuchsia), Pout (nude), and most importantly, Pump, which is a "spicy peach nude inspired and dedicated to the ladies of Vanderpump Rules."
To celebrate, Maloney told Racked that "Stassi is hosting all of our friends tonight to ring in the collab," and that "the girls" will all get their own gift bag. "It will be a great way to celebrate all of the hard work that everyone put in, to make this happen!" she continued.
Hopefully, no one will show up to the party with any pasta so as to prevent any major arguments.