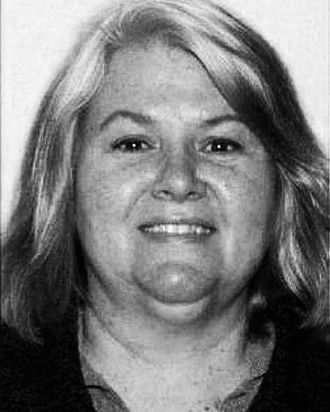 Lois Riess.
Photo: US Marshals
The grandmother accused of killing her husband and a stranger, then stealing the stranger's identity, was arrested on Thursday night after a nationwide manhunt.
Lois Riess, 56, is originally from rural Minnesota; she first went on the run after allegedly killing her husband, David Riess, in late March. Riess made her way to Florida, where she's accused of killing a stranger named Pamela Hutchinson in early April because of "similarities in their appearance." Investigators say Riess promptly used Hutchinson's ID and credit card to withdraw $5,000 from the dead woman's bank account.
Riess became known as the "gambling grandma" in the press after police uncovered a history of gambling issues. She was caught in South Padre Island, Texas, after police received a tip from someone who saw her at a restaurant.
"She smiles and looks like anyone's mother or grandmother," Lee County Undersheriff Carmine Marceno told NBC while Riess was still on the lam. "And yet she's calculated, she's targeted and an absolute cold-blooded killer."