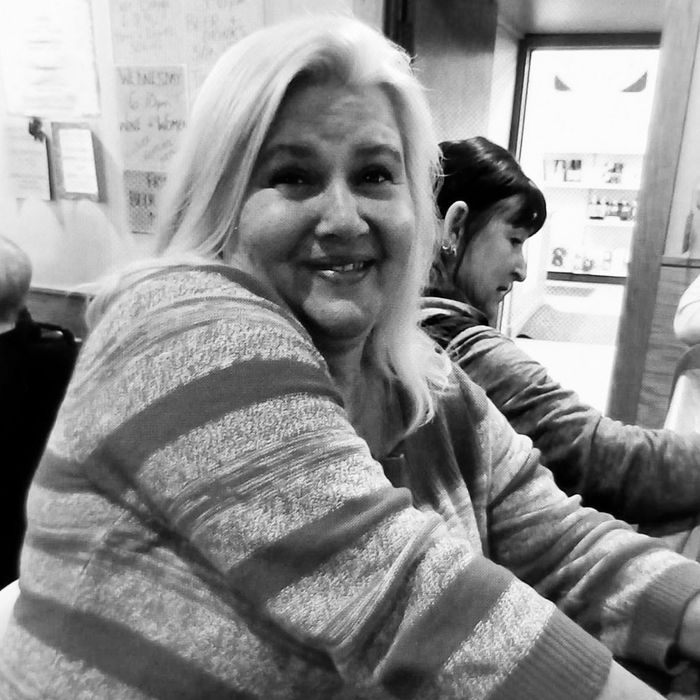 A nationwide manhunt is currently underway for 56-year-old Lois Riess, better known as the "gambling grandma" from Minnesota, who's on the run after allegedly killing her husband and a stranger whose identity she later stole.
"She smiles and looks like anyone's mother or grandmother," Lee County Undersheriff Carmine Marceno told NBC. "And yet she's calculated, she's targeted and an absolute cold-blooded killer."
Below, everything we know about the case so far.
What information is known about her?
She's been described as 5'5" and 165 pounds, and has blonde hair and brown eyes. She lived in Blooming Prairie, Minnesota, in rural Dodge County.
Why is she known as the "gambling grandma"?
According to police, Riess had a history of gambling problems. At one point during the investigation, it was suspected that she was at Diamond Jo Casino in Iowa, but police soon discovered that she had already fled to Florida.
Why did she allegedly kill her husband?
A motive has not yet been reported. David Riess was found dead as a result of multiple gunshot wounds in late March after his business partner called Dodge County authorities, because no one had seen Mr. Riess in over two weeks.
Why did she allegedly kill a stranger in Florida?
After allegedly killing her husband, Riess headed to south Florida, where she was caught on video talking to 59-year-old Pamela Hutchinson at a bar. Hutchinson was found shot dead in her Fort Myers home last week, and local authorities believe that Riess killed her because of "the similarities in their appearance." It is believed that the same firearm used to kill Hutchinson was used against Mr. Riess.
"Riess's mode of operation is to befriend women who resemble her and steal their identity," Marceno said. Hutchinson's purse was found "in disarray," and was missing cash, credit cards, and identification.
What is she wanted for?
In Florida, Riess is wanted for murder, grand theft of a motor vehicle, and grand theft and criminal use of personal identification, according to an NBC affiliate. Prosecutors are also preparing second-degree murder charges against Riess for allegedly killing her husband.
Where is she now?
While her current location is unknown, investigators believe she is now driving Hutchinson's vehicle, a white Acura TL. The car reportedly has Florida license plate Y37TAA, and was last spotted in Texas. Riess is believed to be armed and dangerous.