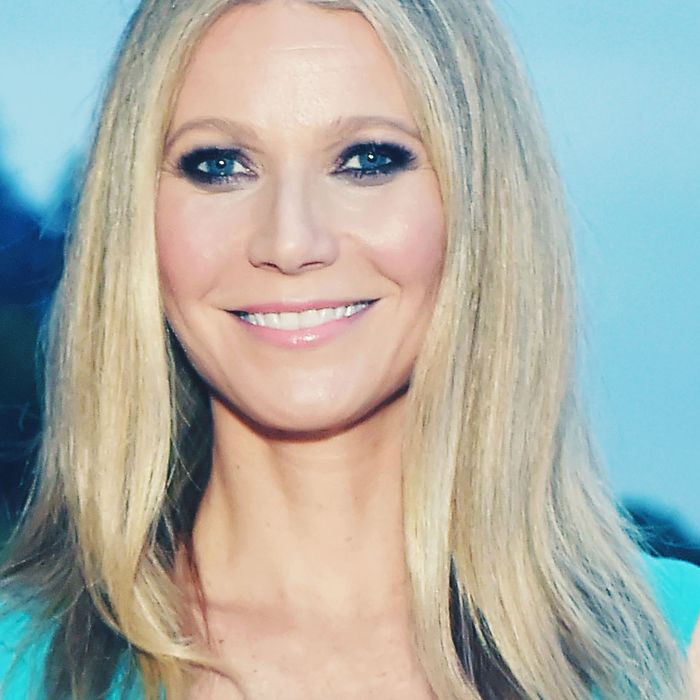 Gwyneth Paltrow.
Photo: Stefanie Keenan/Getty Images for The Hollywood R
Ahead of consciously recoupling with writer-producer Brad Falchuk, Gwyneth Paltrow is reportedly jetting to Mexico for a Goop-approved bachelorette party.
While the date of her wedding ceremony has not yet been reported, according to sources who spoke to Page Six, the coffee-enema evangelist will be heading south this upcoming weekend with Cameron Diaz and Stella McCartney, and whoever else she's hanging with these days. Maybe she'll even extend a VIP invite to ex-husband Chris Martin, considering she thinks of him as a close sibling.
Paltrow has yet to confirm her party plans, but it makes sense that she'd pick Mexico as the location. It's one of her absolute favorite places to soak up the sun, frolick in the waves, and even indulge in a juice that's not green. Given this is a bachelorette party, though, her activities are sure to be slightly more debauched — perhaps something fun with vaginal jade eggs? What happens in Mexico, stays in Mexico!