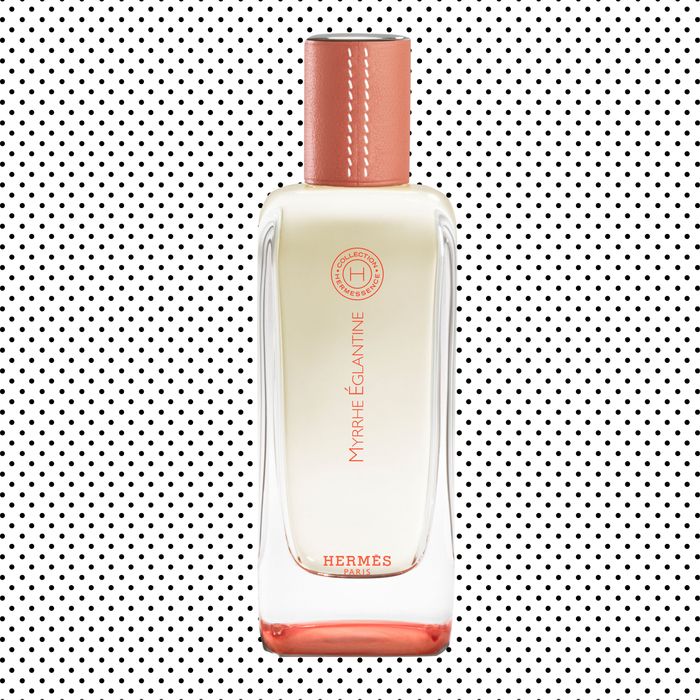 Photo: Courtesy of Hermès
Rose scents are finicky — people either love them or hate them. This new one from Hermès, however, is for those who usually don't like the overtly floral and romantic rosy smell. As part of the brand's Hermessence collection, which has four other new scents, like the woody Agar Ébène and spicy Cardamusc, perfumer Christine Nagel crafted a perfume that will convert even the most ardent rose naysayers.
Nagel positioned Myrrhe Églantine as "an expression of this dream of the Orient" — a delicate scent with a citrusy bite. It's made with myrrh and wild rose hip. As one reviewer notes, it's softer in comparison to the Rose Ikebana perfume from Hermès.
All five new perfumes in the collection are made to be worn alone or blended for a scent that smells a little different each time you wear it. The bottle also comes with a matching soft calfskin leather case in a deep rosy shade.
The Myrrhe Églantine fragrance is available now and, if not your typical scent, would make a lovely Mother's Day gift.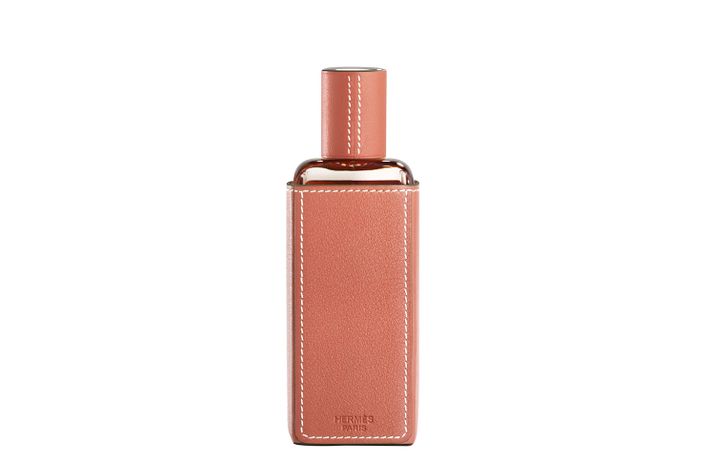 Photo: Courtesy of Hermès
If you buy something through our links, New York may earn an affiliate commission.