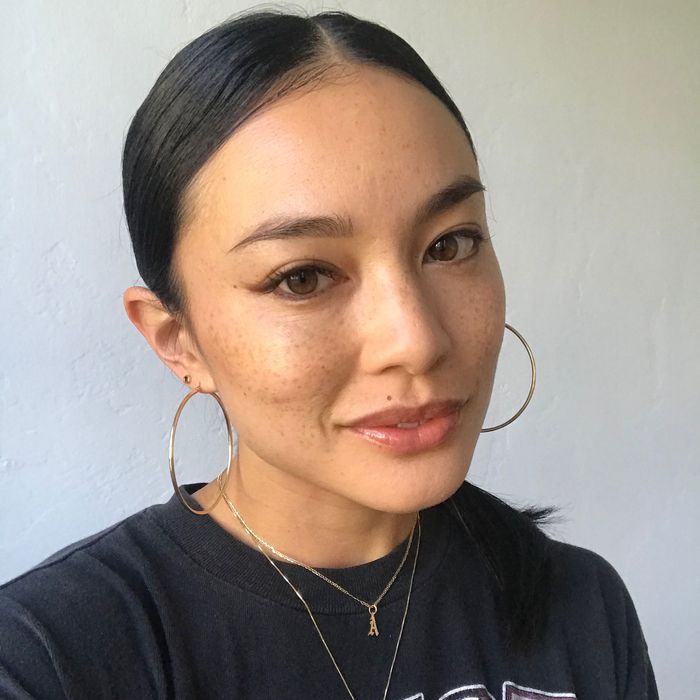 Do you ever see someone on Instagram and think "Why is your skin so good?" We do, so we started asking. Welcome to Why Is Your Skin So Good, a series.
If your skin gets wonky after a long flight or a late evening, imagine what it would be like if you were a traveling musician. DJ Samantha Duenas (@sosupersam) travels over 150,000 miles a year, performs late into the night, and just wrapped up shooting music videos for her tour. Below, she talks to the Cut about how she manages to look wide-awake and glowy despite her schedule.
"I try to keep my routine as simple as possible and not introduce too many different products that might confuse my skin," Duenas said. She also swears by drinking lots of water, never skimping on SPF, and taking her makeup off before bed. Read on for her favorite products.
The Makeup Remover
"Every night the first thing I do is remove all my makeup with these wipes."
The Scrub
"I give my face a good scrub with this Tatcha enzyme rice powder. It has a granular feel and it really works to clean out my pores."
The Toner
"You have to have toner! I put some on a cotton pad and swab the skin."
The Moisturizer
"This water cream! I put it all over my face."
The Sunscreen
"I never leave the house without putting on SPF."
The Eye Cream
"More Tatcha! I make sure I get this all over around my eyes."
If you buy something through our links, New York may earn an affiliate commission.