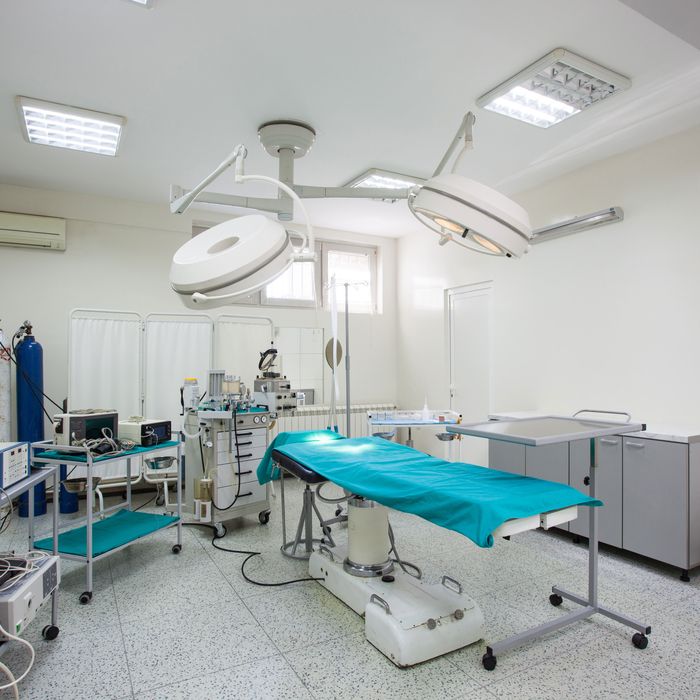 Photo: Mirko Tabasevic/Getty Images/iStockphoto
In a horrifying report in the Washington Post, a 28-year-old woman went to the hospital to have ovarian cysts removed, and ended up embalmed alive.
According to RT, a Russian state-financed TV network, Ekaterina Fedyaeva checked into a hospital in Ulyanovsk, Russia, last month for a laparoscopic procedure. During what is normally a routine procedure, though, doctors made a lethal error: They neglected to read the labels on their chemical bottles and gave the woman a toxic, formaldehyde-containing solution instead of saline solution.
Minutes after realizing their mistake, the doctors reportedly tried to rid her body of the chemical, but it was too late. Suffering multiple-organ failures, Fedyaeva reportedly said, "Mom, I'm dying," after which she was rushed to Moscow's A.I. Burnazyan Federal Medical and Biophysical Center. Doctors there administered more drugs to the woman, but she was soon pronounced dead.
Rashid Abdullov, the minister of health, family, and social well-being in Ulyanovsk, took to Twitter to address the tragic death.
"My deepest condolences to the family, relatives of Ekaterina Fedyaeva," he tweeted. "This is a terrible tragedy. We will provide all the necessary aid to the family. Those responsible for the tragedy have been already brought to liability and the investigative agencies continue to work."
According to local reports, the head physician at the hospital has been fired, and local authorities have opened up a criminal investigation.