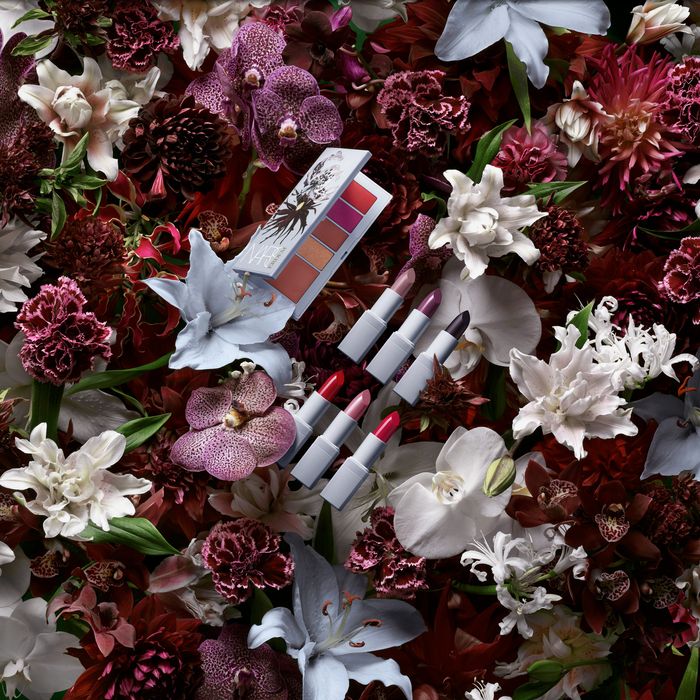 Erdem x NARS Strange Flowers
Photo: Robin Broadbent/Erdem
Quick, grab your wallet! Erdem Moralioglu, the fashion designer rumored to be on the shortlist of Meghan Markle's wedding gown designers, is launching a special collection with NARS today. Called Strange Flowers, the 13-piece collection features highly pigmented lipsticks, pretty blush palettes, and the chicest blotting papers you've ever seen. If it's anything like Erdem's H&M collaboration from last fall, it's poised to sell out within a day.
Ahead of today's launch, the Cut spoke with Moralioglu about the collection and his unyielding fascination with flowers.
You are a fashion designer, but what is your relationship to beauty?
My earliest memory of makeup came from my mother. She never wore any makeup on her face, but before she would leave the house she would always put on a very specific shade of red lipstick, and then she could face the world. I remember as a 5-year-old creeping towards her bedroom and looking at her lipsticks and lipstick palettes. I remember thinking her lipstick brush was so fascinating. The ritual of it all was so interesting; there's something incredibly powerful about it. The idea that you can put something on and immediately feel different.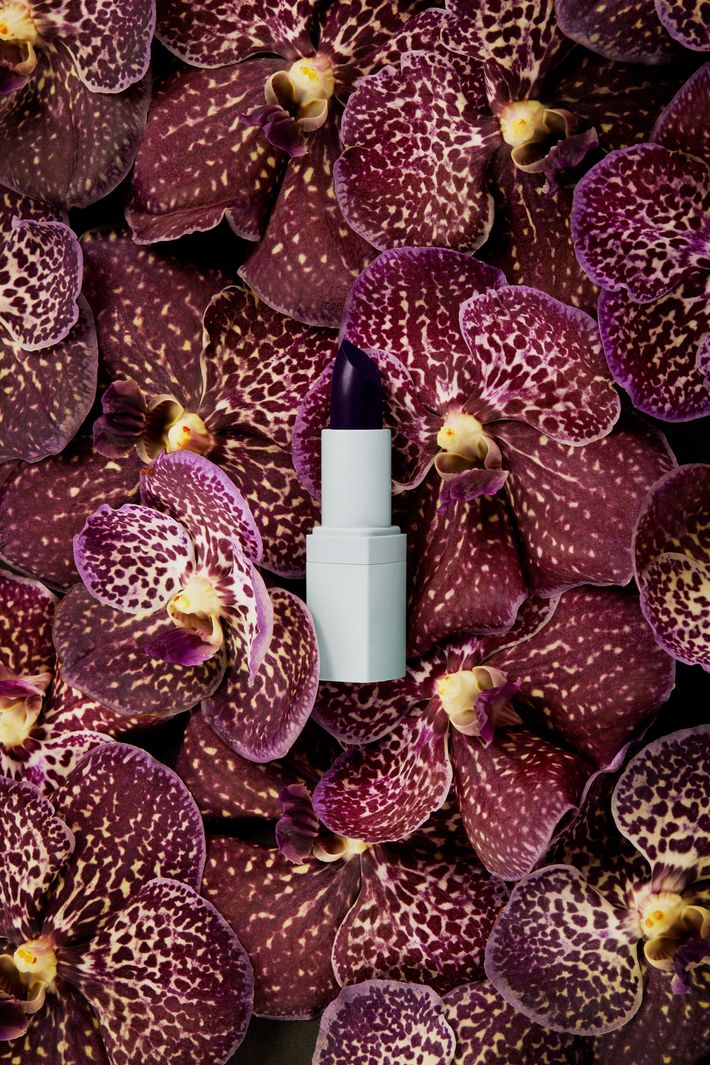 The collection is called Strange Flowers. How did you arrive at that name?
It was a working title. We started working on the collaboration two years ago and in my own work I'm constantly interested in the idea of contradiction or tension. I find myself looking at nature and seeing these things. For example: the black dahlia. There's something about it that makes it beautiful, but at the same time it can be dangerous or poisonous. I find those contradictions in nature quite interesting, so that was my starting point for the name.
Who did you have in mind when you were creating the collection?
I couldn't help but think of my mother, and also my sister. I'm surrounded by lots of extraordinary, amazing women, so I was definitely thinking about them. I also couldn't help but think of cinema and film, specifically Hitchcock films, and Bette Davis and Romy Schneider. Those kinds of images have a strong beauty.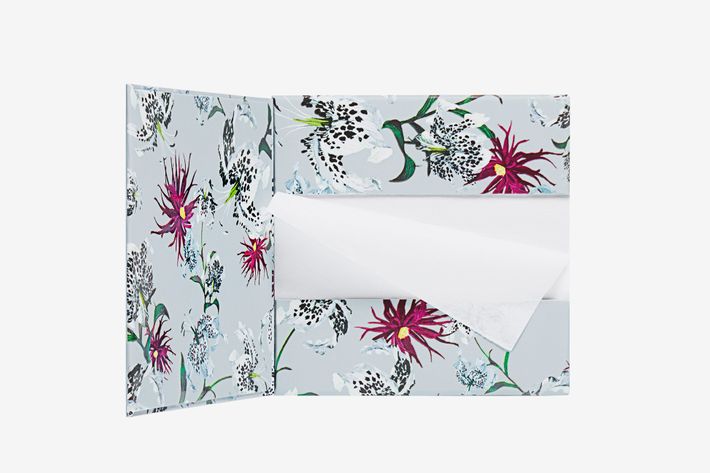 Why did you want to include fancy blotting paper in the collection?
When I was in high school, all of my girl friends would have these little Japanese blotting papers that they would carry around in their school bag. There's something so beautiful about this idea that it wasn't really makeup, but something you do just do to feel together. Considering this comes out in the spring, it felt like such a practical thing to include. It's a tool to support everything else. It's also chic.
How do you know so much about flowers?
I've always been fascinated with femininity and women, even as a child. Maybe it has to do with growing up with someone who is of the opposite sex. I also grew up without any sense of "that's for girls, and that's for boys." I just had an odd fascination with flowers, and I think it's partly because of my fascination with the language of femininity. There's a wonderful power to that. Yes, I am interested in nature and botany, but what a flower implies is more interesting to me.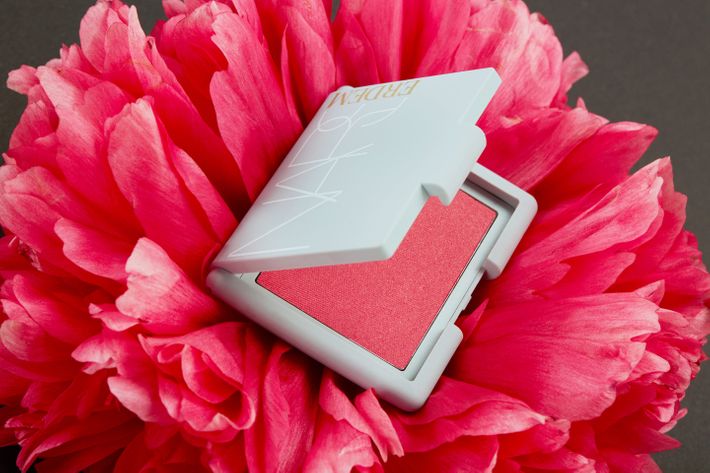 Do you have a garden?
I have a very bad garden in London. It's where flowers go to die. Well, I'm being modest — the garden's not that bad. We have some very robust roses and tulips. There have been a few flowers that haven't fared as well, and a peony horror story, but I can't really get into that. Our house is on top of a English square, so there's a square and garden committee. Each resident has a key to the garden. It's really lovely, actually.
Do you have a favorite flower?
My favorite flower is an anemone, but I love lilies and dahlias. The [Strange Flowers] packaging is covered in dahlias and lilies. The dahlias are fiery, and the lilies can be equated with beauty.
So your favorite flowers are based more on what they represent, and less on how they smell or look?
Yes.
The packaging for Strange Flowers deviates from NARS's typical all-black look. How did you arrive at the light blue shade?
There were so many ways I was trying to get my vision across. It was amazing to change the color of the actual packaging. I changed it to a sort of dusty blue color that I had developed for my store walls in London. I pictured the blue packaging sitting in my blue Mayfair store and liked that image.
This interview has been edited and condensed.
Click here to shop the NARS x Erdem Strange Flowers collection.