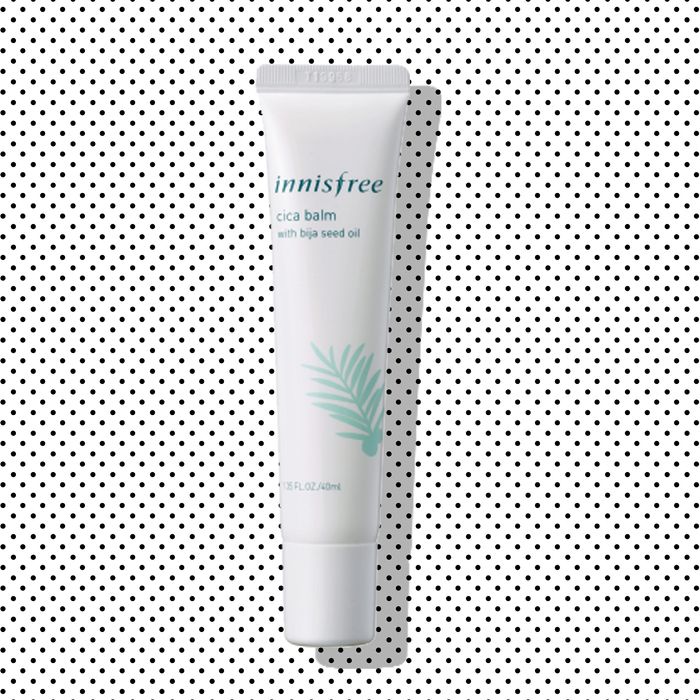 If the word balm makes you hesitate and think of a thick goop that should be designated to just your lips, rest easy knowing Innisfree's new Cica Balm moisturizer isn't like that at all. The K-beauty brand made a moisturizer that's more like a thick gel moisturizer and feels like sliding your lightest yet most hydrating lip balm on your face, but without the clogged pores that would definitely give you. Plus, the moisturizer uses nutrients harvested from South Korea's nutrient-rich Jeju Island to improve skin's texture and appearance.
Cica is an Asian herb that's said to heal wounds and scars, but you don't need to have them on your face to benefit from the soothing ingredient. Innisfree formulated the balm with a non-diluted concentration of cica, making it a powerful balm that helps create a protective barrier for the skin while evening skin tone. The balm also uses bija seed oil, which was harvested from Jeju Island's Bija forest and helps balance skin's moisture so you're not left with dry patches or greasy skin.
It's best to use the balm before applying your regular moisturizer or sunscreen, but it could also just be used as a spot treatment for more parched skin. This balm was a godsend after sitting in moisture-zapped rooms during the drying winter months, when my skin was begging for relief. But even though winter is coming to an end, this lightweight balm earned a spot in my year-round routine, and is an essential step in getting skin that's plump with hydration.
The Cica Balm With Bija Seed Oil is available now at Innisfree.
If you buy something through our links, New York may earn an affiliate commission.