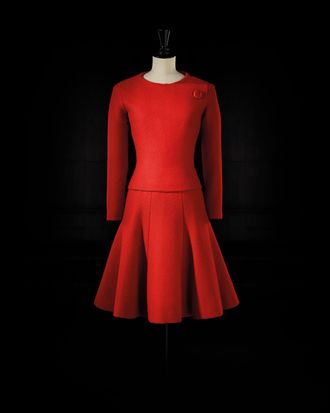 Green Park day dress in scarlet wool, Haute Couture Autumn-Winter 1961, Charme 62 collection.
Photo: Laziz Hamani. Courtesy of Assouline Publishing.
Only seven designers have succeeded the original Christian Dior as creative director since the Parisian fashion house's founding in 1946. Most of these designers served for a just a couple of years; but Marc Bohan, the maison's third creative director, stayed with Dior from 1961 to 1989. For nearly three decades, Bohan churned out some of Dior's most celebrated collections. He spent his career redefining traditional feminine silhouettes with the introduction of bias-cut skirts and drop-waist dresses. A new book out from Assouline Publishers today chronicles Marc Bohan's illustrious career as the longest-serving creative director of Dior.
The 496-page book, titled Dior by Marc Bohan, is photographed by Laziz Hamani and written by Jérôme Hanover, fashion journalist and author of Stars in Dior and Dior. The new book is the third volume in a series of what will be seven photographic books dedicated to each of Dior's creative directors. Inside Dior by Marc Bohan, an interview with the 91-year-old designer appears alongside shots of celebrated collections like the playful silhouettes of 1967's "Miss Dior." The book documents his Jackson Pollock–inspired range of dresses from 1984, created in homage to Christian Dior's enthusiasm for abstract expressionist art. Scroll through for for a preview of Dior by Marc Bohan.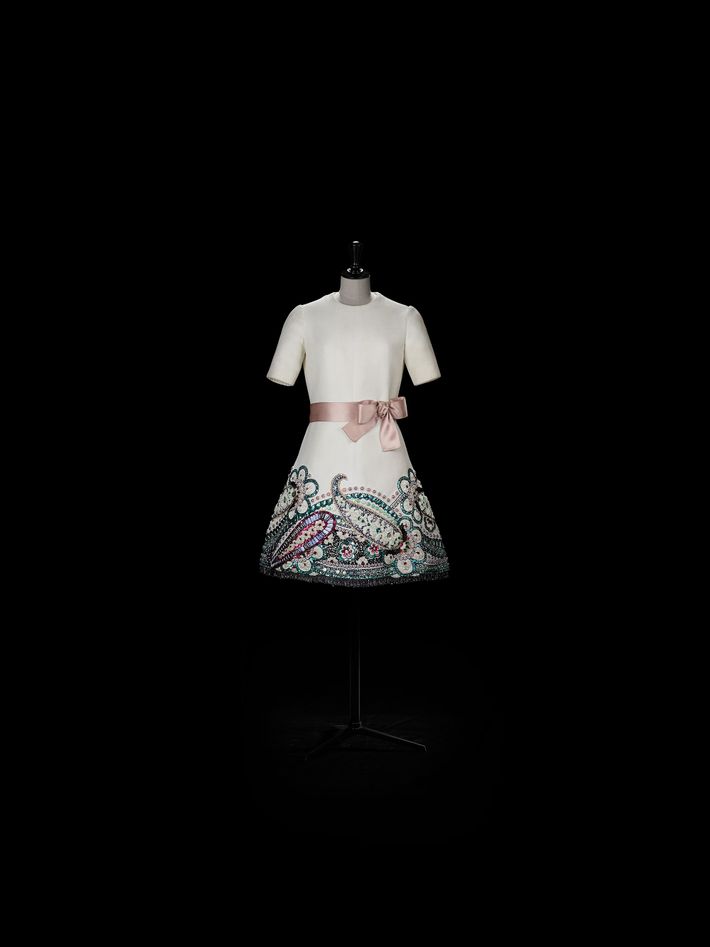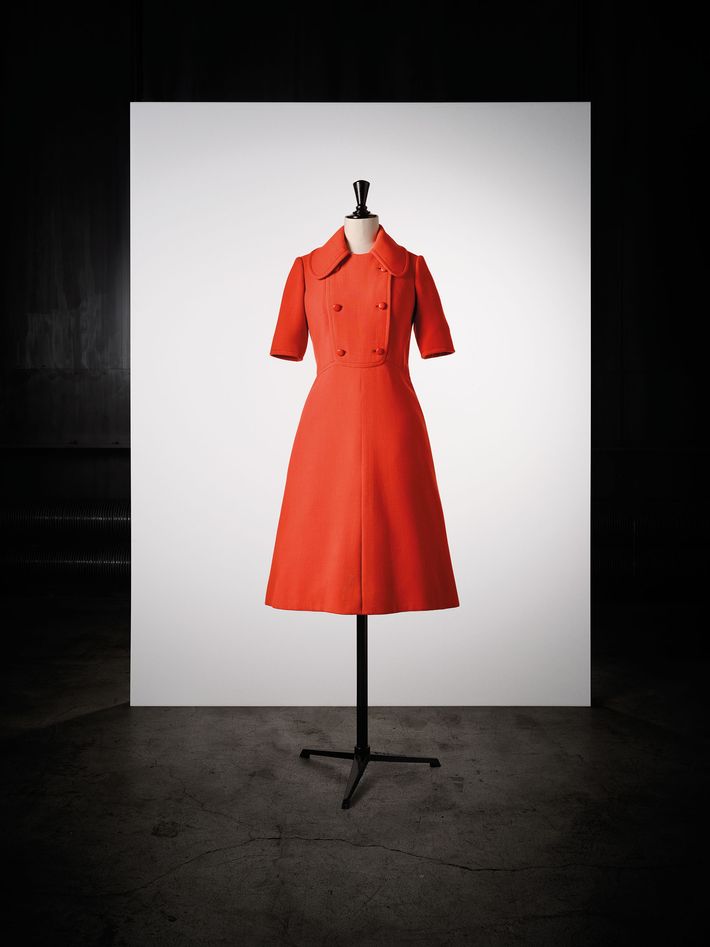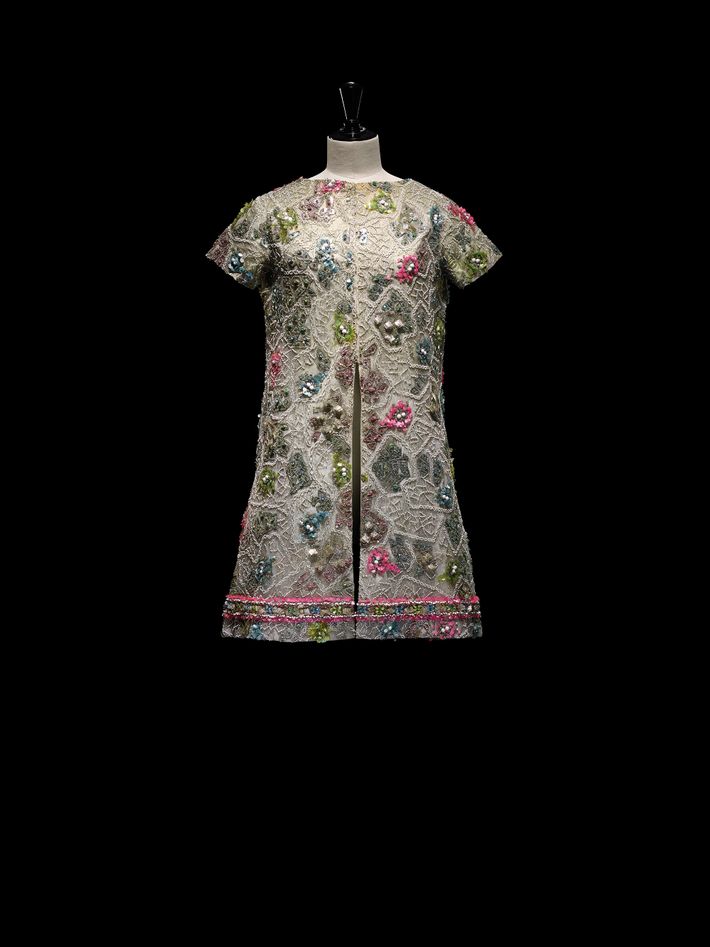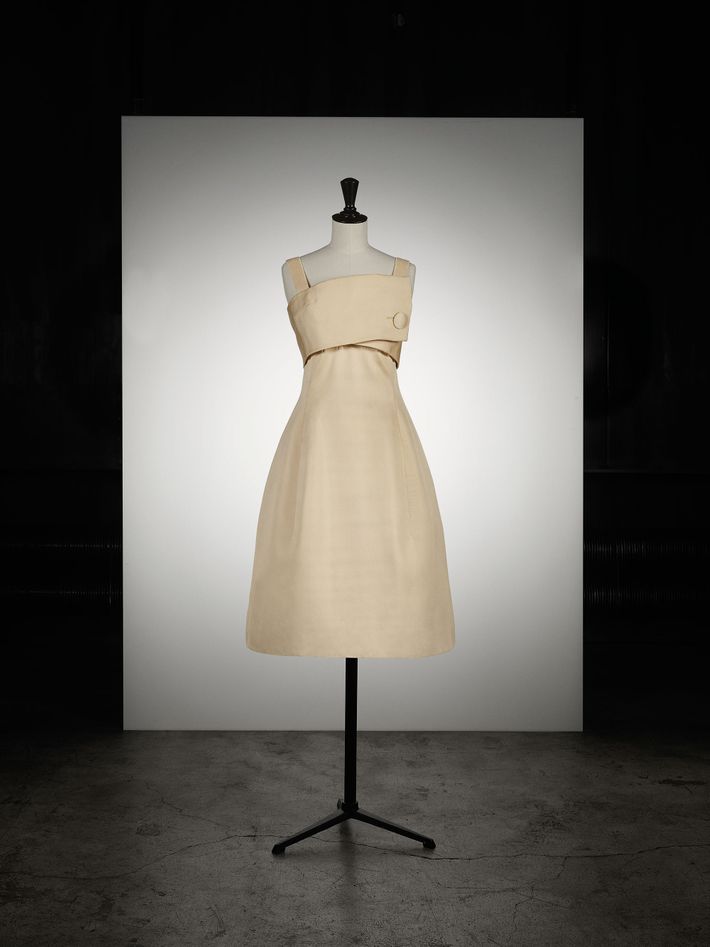 Dior by Marc Bohan is available at Assouline.
If you buy something through our links, New York may earn an affiliate commission.