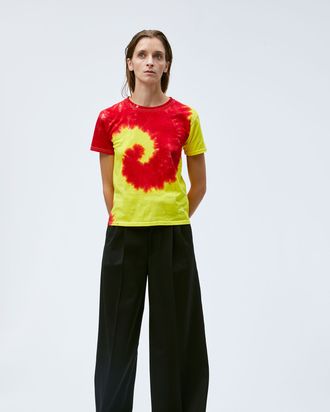 Photo: Thomas Lohr courtesy of Kwaidan Editions
Explaining the appeal of Kwaidan Editions sounds like the setup for a bizarre joke. What do you get when you combine a husband-and-wife duo who worked for the likes of Balenciaga and Céline, Deadhead tie-dyers in Vermont, eerie motels, and an especially creepy Japanese horror movie? The answer is a surprisingly thoughtful and interesting brand that has been quietly amassing a following over the past year.
Designers Hung La and Léa Dickely met while studying at the Royal Academy of Fine Arts in Antwerp. The two, who have been together for 14 years, have impressive résumés. La did stints at Balenciaga under Nicolas Ghèsquiere before joining Phoebe Philo at Céline in London, while Dickely worked for Alexander McQueen, Balmain, and Rick Owens. Two years ago, they were burned out and decided to take the risk of working together on their own label.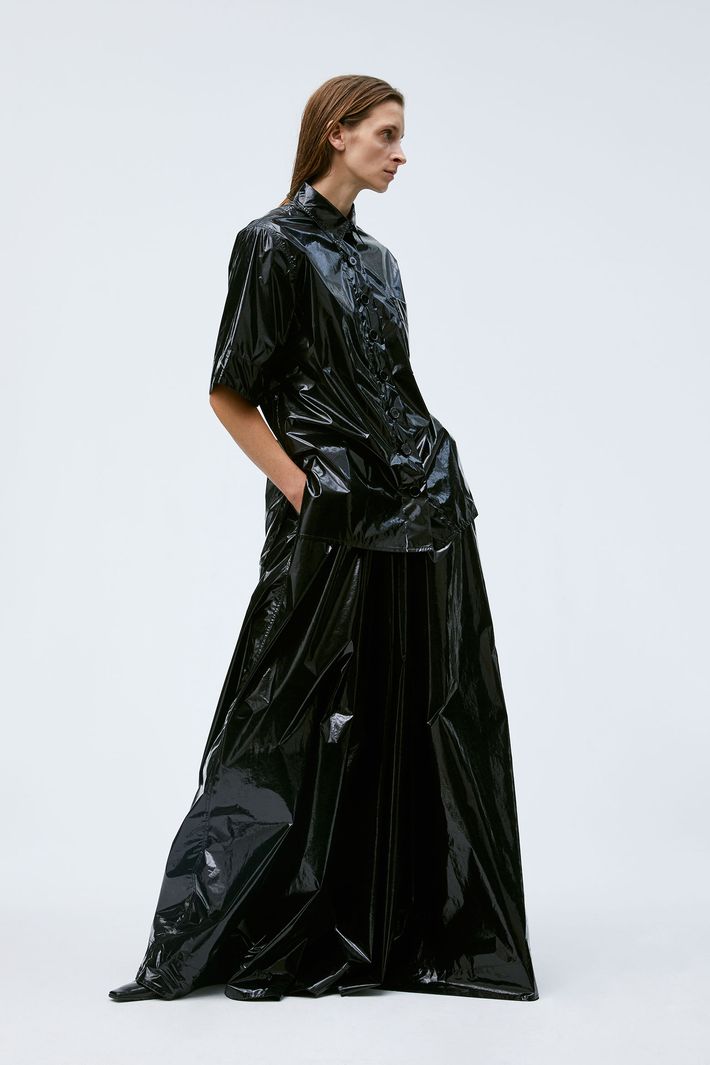 Named after a 1965 Japanese horror anthology, the brand takes its influence from cinema, more specifically the terror that comes from the familiar. Back when the two were a newish couple, La and Dickely took a road trip across America. "We'd go to Goodwill, buy loads of vintage and throw it in my mom's trunk. Our trip meant staying in motels." La explained. "They want to look homey, but they're also quite claustrophobic," chimed in Dickely. That otherworldly, not-quite-right feeling trickled down into their collection, and most importantly, their current installation in New York City's Dover Street Market.
The duo had to run their idea past Rei Kawakubo, which was a nerve-racking experience. "Lea mocked it up a couple months ago and there was a lot of back and forth. We have different options and we explain the mood," La said. The result is a scene straight out of a David Lynch movie with rich red curtains that were a nod to their motel days, a staticky television and neon light fixtures inspired by visual artists Dominique Gonzalez-Foerster and James Turrell.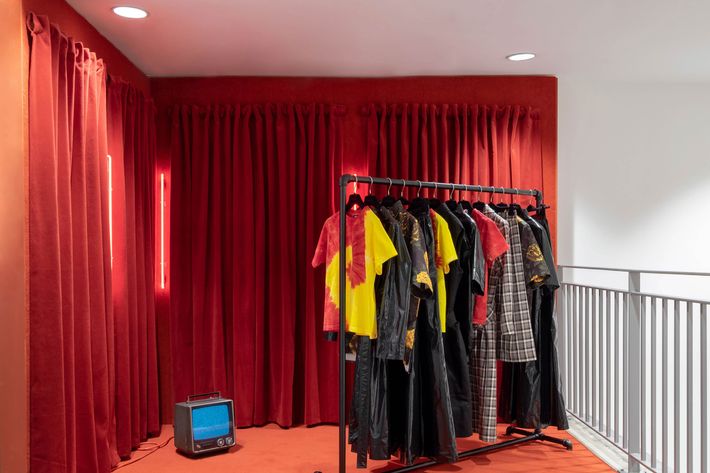 Kwaidan Editions' installation also highlights their latest collection. Combining the aforementioned cinematic influences, La and Dickely also looked to Dressing for Pleasure, the underground bible for fetishwear in the 1970s. That's evident in pieces like the slick trouser-and-matching-shirt combo or their trench dress, which both use a super lightweight fabric that looks like patent leather from afar but has the heft of a trashbin liner.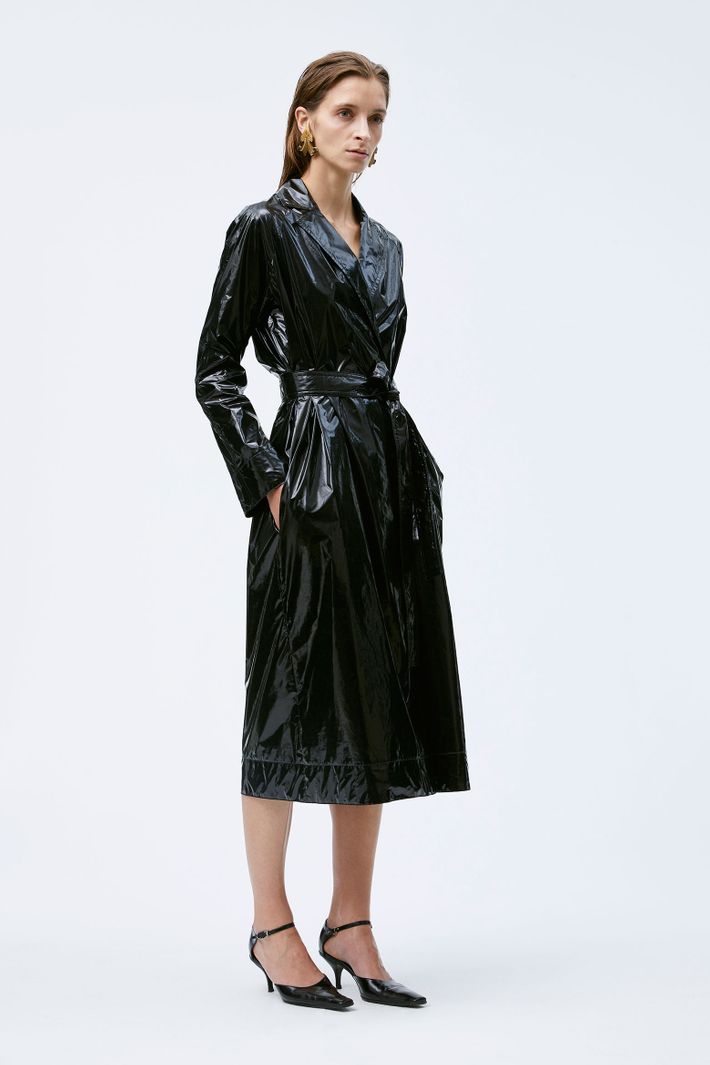 Oddly enough, the one piece in the collection that proved to be the trickiest wasn't their tailored pieces — it was a tie-dye T-shirt. "We tried to have them produced in Portugal, Italy, and it's just these fashion factories without soul. We're about clothes with a soul," explained La. So they turned to an unlikely source: two Deadheads based out of Vermont who run a company called New Dye Mensions. Founded by Robert Fuller and now co-run with Robert Toms, the two were Grateful Dead fans who made a business of making T-shirts and selling them on the tour as a way to buy tickets and food.
The result was the perfect T-shirt with soul: a swirled red-and-yellow creation that invoked the visual language of Kwaidan (the movie). They were so authentic that La and Dickely would receive shipments of tees that still had pine needles clinging them — New Dye Mensions was literally drying them outside on trees.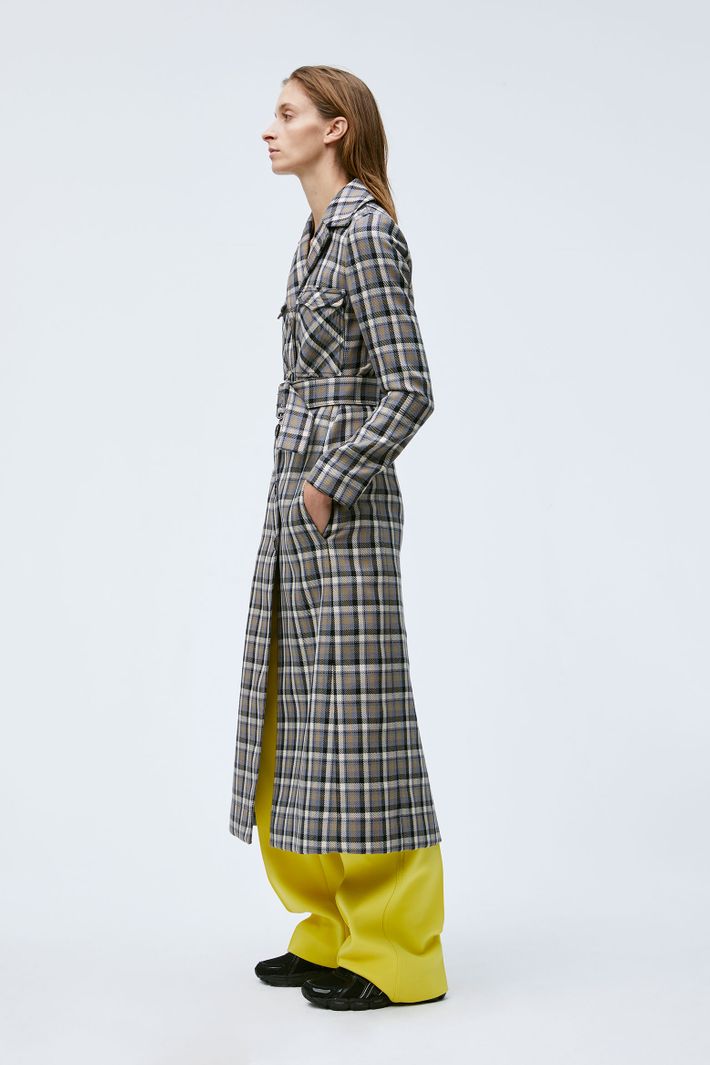 The careful attention to detail on those tees extends to the rest of the collection. The duo wants to slowly expand over the next few years. "We quit our jobs to do this, so we're not in a hurry to overexpose ourselves. We're trying to expand our vocabulary in a slow-reveal kind of way, with this installation being one part," said La of their future plans.
Kwaidan Editions' exhibition runs through May 2 at Dover Street Market, 160 Lexington Avenue; 646-837-7750.