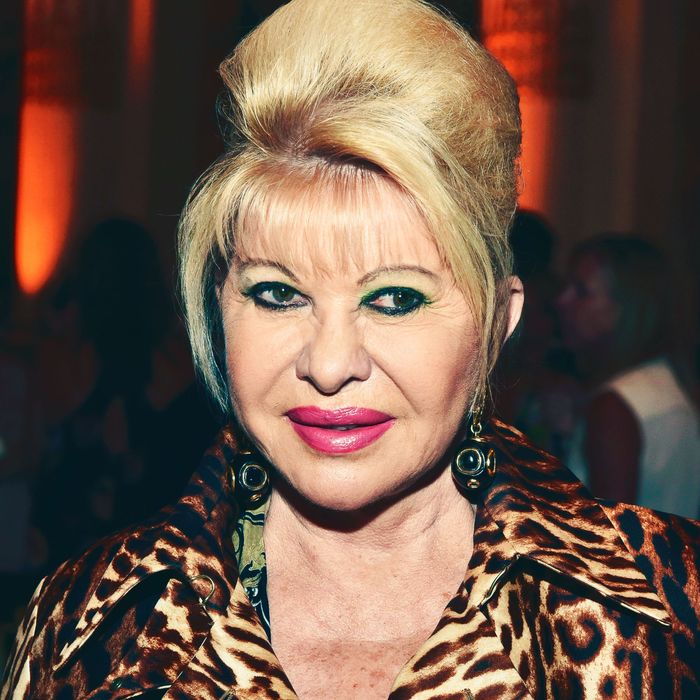 Ivana Trump.
Photo: Eugene Gologursky/WireImage
If there's one thing the Trumps love (besides tweeting and talking about Donald's D) it's a nice piece of meat. And the president's first wife and "real" First Lady Ivana Trump is no exception.
According to "Page Six," Ivana Trump is a "true New Yorker" who, just like the rest of us, loves to gamble with the well-being of her gastrointestinal tract, and indulge in some sweet, sweet street meats.
"Ivana eats at a food cart at 64th and Madison regularly. I see her all the time," bragged one source. "It's her favorite restaurant."
There, she apparently orders what "Page Six" distressingly refers to as "a tantalizing tube steak" (a hot dog or sausage).
Maybe these beloved "tube steaks" are why she turned down a potential ambassadorship.