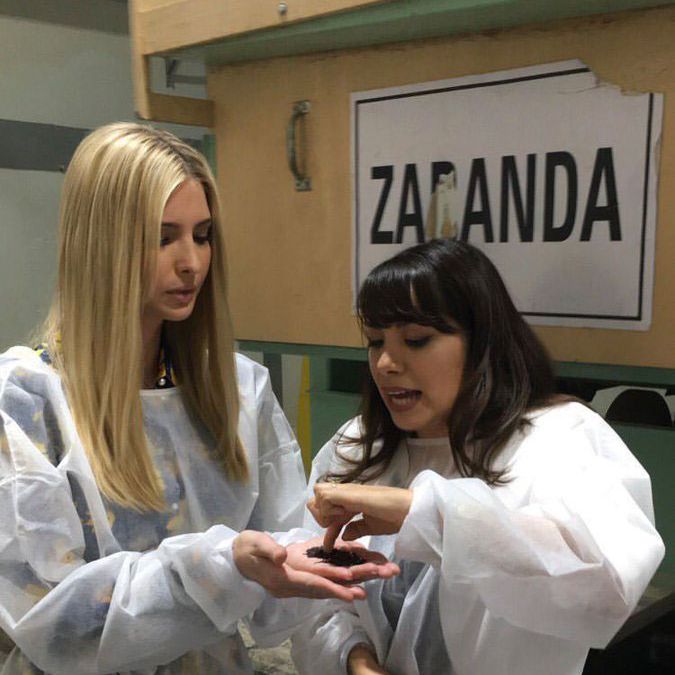 Ivanka Trump.
Photo: ivankatrump/Instagram
Ivanka Trump's latest stop on her worldwide rich women's empowerment tour is Lima, Peru, where she's scheduled to unveil a brand new White House women's initiative at the Summit of the Americas conference this weekend. But first, she took a quick trip to a local quinoa factory, where she cradled baby-sized handfuls of 2012's hippest ancient grain.
The first daughter, who has publicly endorsed quinoa, documented her fun jaunt via Instagram Stories on Thursday afternoon. Over a photo of her gazing into the grain and wondering, how do you say "do you really have to wash it?" in Spanish, she wrote, "Now … Seeing firsthand the quinoa production process." She also uploaded videos of the quinoa being sorted and herself hugging her tour guide, Rachelle. These Trump kids sure do love a food factory tour!