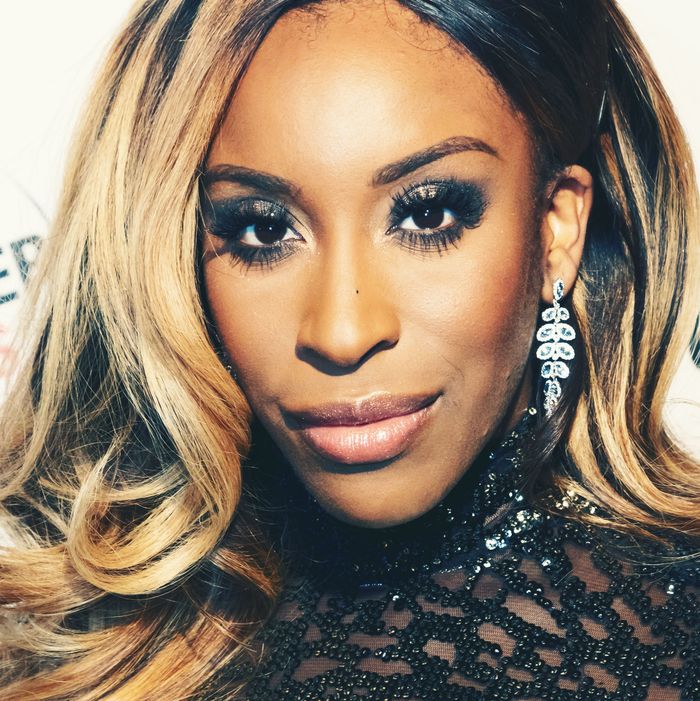 Photo: Greg Doherty/Getty Images
YouTube's most outspoken and honest beauty vlogger Jackie Aina just earned a major come-up. The woman who has amassed over 2 million followers and consistently holds brands accountable for overlooking people of color is bringing her expertise and highlighters to Sephora. Aina's massively popular highlighters are currently only sold online at Artist Couture, but will soon be available at everyone's favorite beauty retailer, according to the super sleuths at Trendmood1.
The limited-edition highlighters, La Peach and La Bronze, were made in collaboration with Artist Couture, and they're typically sold out, so bringing them to Sephora could mean more chances to stock up. Just like the great basketball player it sounds like (Cleveland's LeBron James), La Bronze is the MVP of highlighters for those gifted with more melanin. It's a deep bronzed rose-gold shade that actually shows up on people of color. La Peach is a lighter highlighter for "a more subtle slay," as Aina would say, but the peachy Champagne shade still shows up on all skin tones.
Unlike most highlighters, these are loose powders so they can easily be mixed for a customized glow, or mixed with any setting spray as a stand in for M.A.C's new shimmer Fix + sprays. We're sure dupe-loving Auntie Jackie would approve.
There's no Sephora release date set in stone just yet, but they will be available on the store's website soon, so check back often.
If you buy something through our links, New York may earn an affiliate commission.