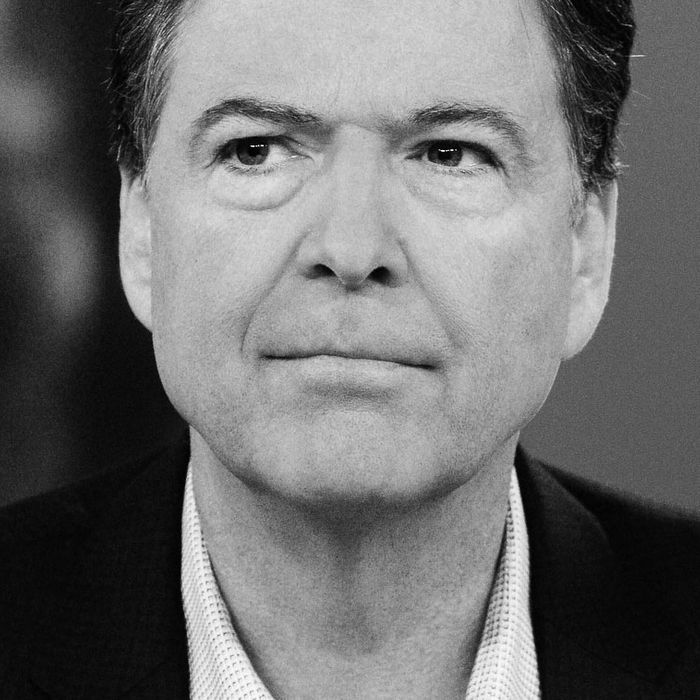 Former FBI director James Comey.
Photo: Lorenzo Bevilaqua/ABC via Getty Images
At a book launch party tonight in Washington, D.C., a former FBI director is forcing every adult guest to utter a painfully snarky phrase in order to receive alcohol.
The aforementioned person is none other than the drama-loving James Comey, who's celebrating the release of his book that reveals the size of Donald Trump's hands and his (understandable) obsession with the pee tape, A Higher Loyalty. Turns out, Comey doesn't just love to be dramatic — he also loves to be snarky.
BuzzFeed News reporter Steven Perlberg tweeted a photo of the cocktail menu, which includes drinks named "Transcontinental," "Lordy, I Hope There's Vodka," and "Deep State," among other groan-eliciting phrases. Though you might feel silly ordering the first drink, I'm sure you'd experience less secondhand embarrassment after downing a few [REDACTED]'s, depending on what that "secret ingredient" is.
While we have a few questions (ex. Are bartenders really adhering to the vermouth "scoop" rule? Come on.), CNN reporter Tom Kludt came in with the only one that matters: