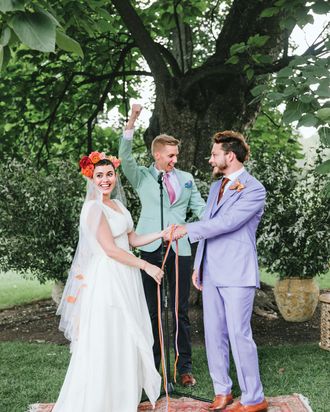 Benjamin Scheuer and Jemima Williams.
Photo: Sasithon Photography/Sasithon Photography
"We're both storytellers," says Jemima Williams, 33, an illustrator and artist who met her future husband, a musician and playwright, at the British Animation Awards in London in 2014. Their wedding-planning process was guided by a simple principle: "How can we make people say, 'That wedding was rad!'?" says Benjamin Scheuer, 35. "We wanted it to be really informal and fun, with lots of color," Jemima explains. For his suit, Benjamin says, "I went to Savile Row and told my favorite tailor I wanted lilac — like a warm, smoky blueberry color." The bride created the invites and programs and dip-dyed the table runners (drying them on the couple's fire escape). She also made silk butterflies for her veil: "I found it quite difficult moving to America," says Jemima, who is from Wales. "It felt like butterflies were the perfect metaphor."
The Details
Dress: Milamira Bridal
Suit: Huntsman Savile Row
Music: Irish cèilidh band led by Dana Lyn, jazz trio led by Peter Brendler
Caterer: Patina Events
Flowers: Rumphius Flowers
Hair and makeup: Colette Williams
Rings: Jacqueline & Edward
Veil, headpiece, invites: Designed by the bride
Planner: Brita Olsen Creative
Photographs by: Sasithon Photography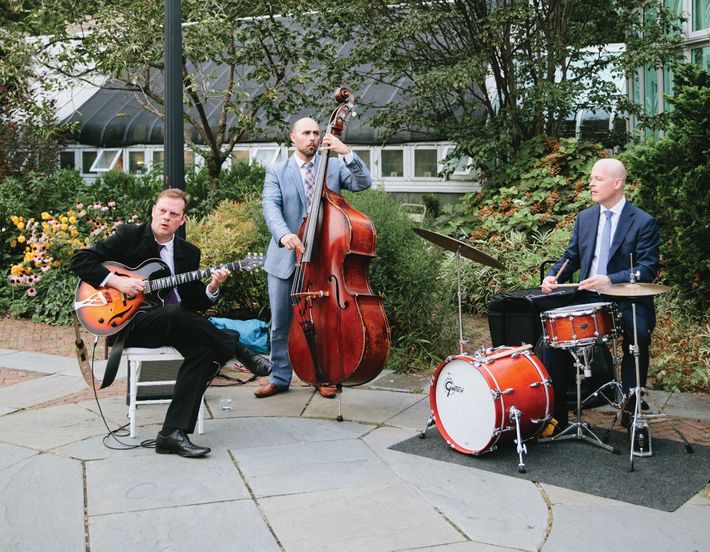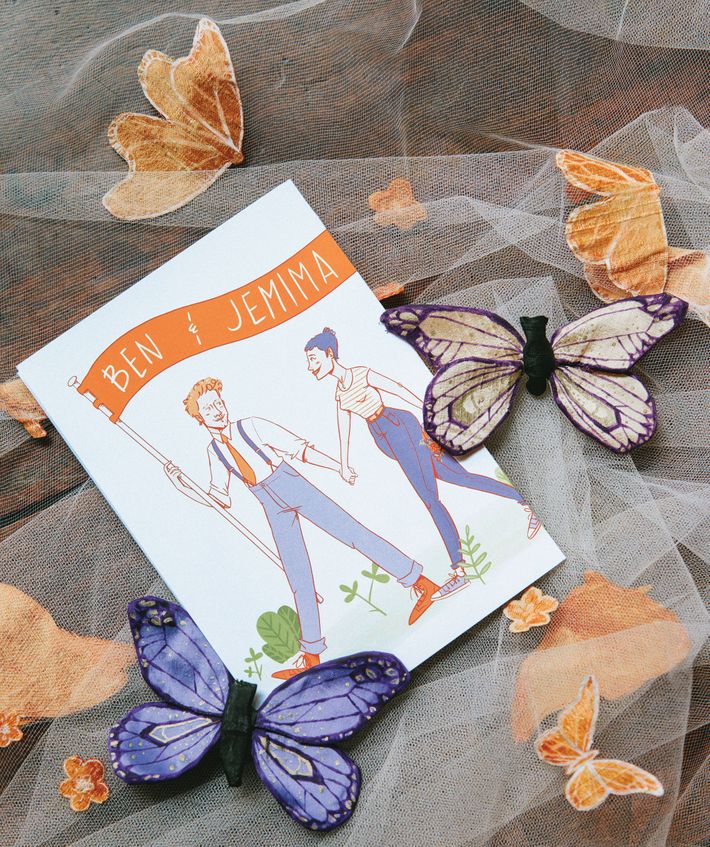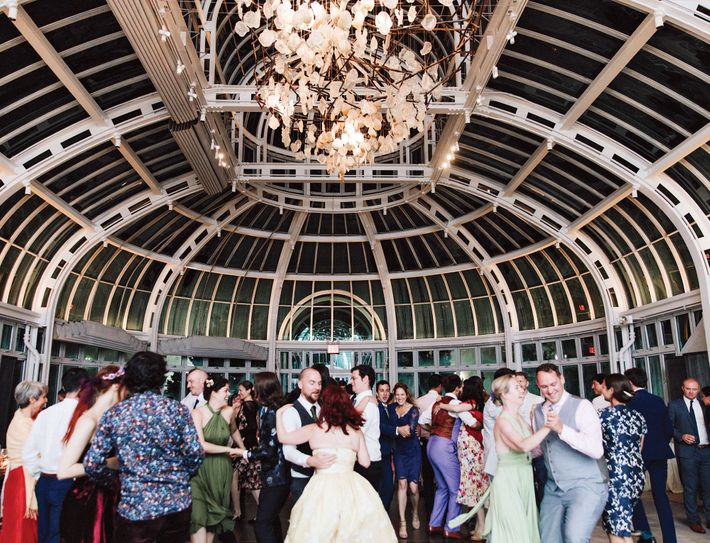 *This article appears in the summer 2018 issue of New York Weddings.