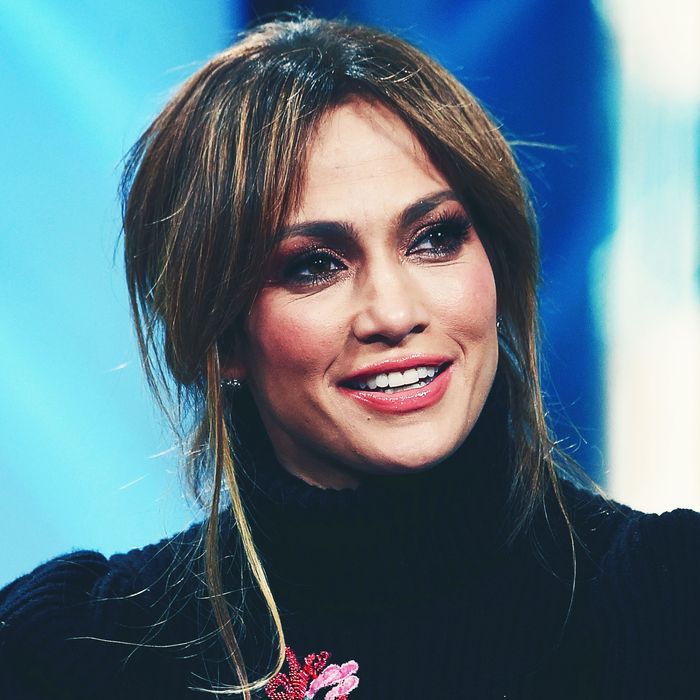 Jennifer Lopez and her signature glow.
Photo: Jamie McCarthy/Getty Images
Jennifer Lopez never does anything halfway. When she celebrates Taco Tuesday, she wears sequins and invites Kim Kardashian West. When she creates a makeup collection, it's 70 pieces of bronze, gold, and nude shimmer to help you achieve her signature "glow."
The singer is partnering with Polish beauty brand Inglot for the collection, according to WWD. It will launch on April 26 and include powders, lipsticks, eye shadows, eyelashes, palettes, blush, and bronzers with names like "Boogie Down Bronze."
"It is something I have been wanting to do for a very long time," Lopez said. "A makeup line seemed like a natural progression since people are always asking about the products I use and how I get the glow to my skin." This is Lopez's first makeup collection with her name on it. She's been a L'Oréal Paris ambassador, and has 24 fragrances, earning $2 billion in sales.
You can create your own palette of Lopez's products using Inglot's Freedom System, which allows customers to pick and choose which products are included. The palette is the most expensive item at $49. The rest of the collection ranges from $8.50 to $26. Not too bad. Move over, Kylie.