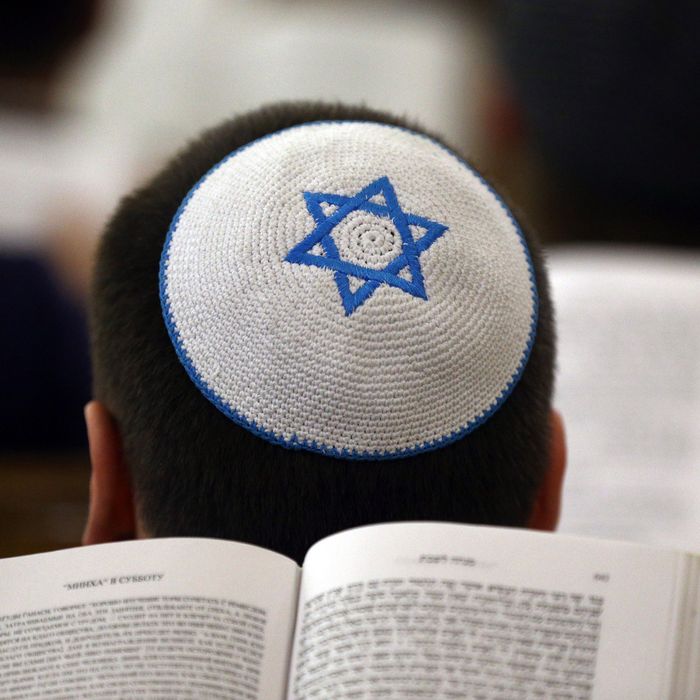 Photo: Mikhail Tereshchenko/TASS via Getty Images
After realizing that her Washington Post essay titled "I am tired of being a Jewish man's rebellion," was not getting the most positive reception online, freelance writer Carey Purcell issued an apology on her personal website.
"I realize now that I touched upon serious issues for Jewish people in America and worldwide, for which I sincerely apologize," she writes.
In the personal essay, Purcell describes herself as a blonde, martini-making WASP who decides that, after being dumped by her past two Jewish boyfriends, she's over dating Jewish men. It's not hard to understand why everyone on Twitter dragged the piece.
In an apology published Tuesday on her personal website, Purcell expresses remorse, writing, "I am truly sorry I offended so many." She also stresses that she never intended to "disrespect the Jewish faith or anyone who engages in Jewish customs, traditions or religious beliefs."
At one point, she launches into the importance of compassion and empathy "in today's world," and says that the negative response to the essay was an "eye-opening experience." To conclude the apology, she explains why she remained silent following the piece's publication yesterday.
Some have asked why I didn't respond to the comments and Tweets and emails more quickly. I wanted to really think about what was being said. There was a lot to process and I want and need to honestly acknowledge the harm that had been done. Please know that I read your comments and I have and will continue to listen to them.
Now can we get an apology from her editor?