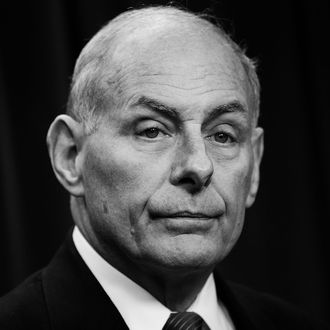 John Kelly.
Photo: Drew Angerer/Getty Images
John Kelly, Donald Trump's embattled chief of staff, has reportedly been having an especially tough time at his job lately — and the situation certainly won't be helped by the new claim from James Comey that Kelly called the president "dishonorable" for firing the former FBI director. Right around the time that report dropped, Kelly was in an agricultural round-table Trump was hosting at the White House. And it was there that Kelly was photographed looking particularly engaged with the proceedings.
NPR reporter Jessica Taylor first pointed out the photo evidence, which was sent out by Trump's account.
Let's take a closer look.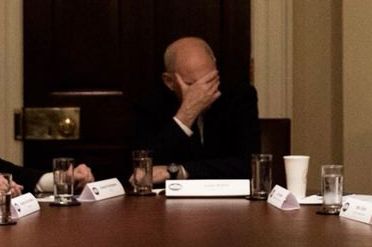 Ah yes. The typical Kelly facepalm, last seen in the wild during Trump's first U.N. speech in September 2017. As the kids say, "big mood."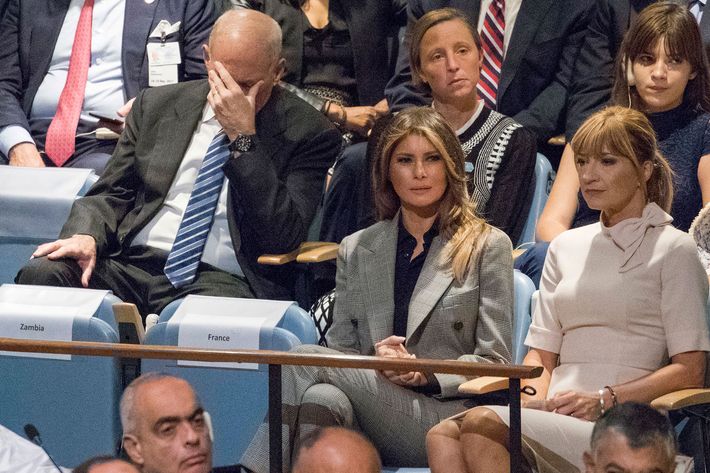 Kelly has also been known to execute the "hang your head and stare at the floor while contemplating every life decision that brought you to this point." Here it is during an August 2017 press conference where the president fielded questions about the deadly white nationalist rally in Charlottesville, Virginia.
Hang in there, buddy. We're sure the end is coming soon enough.