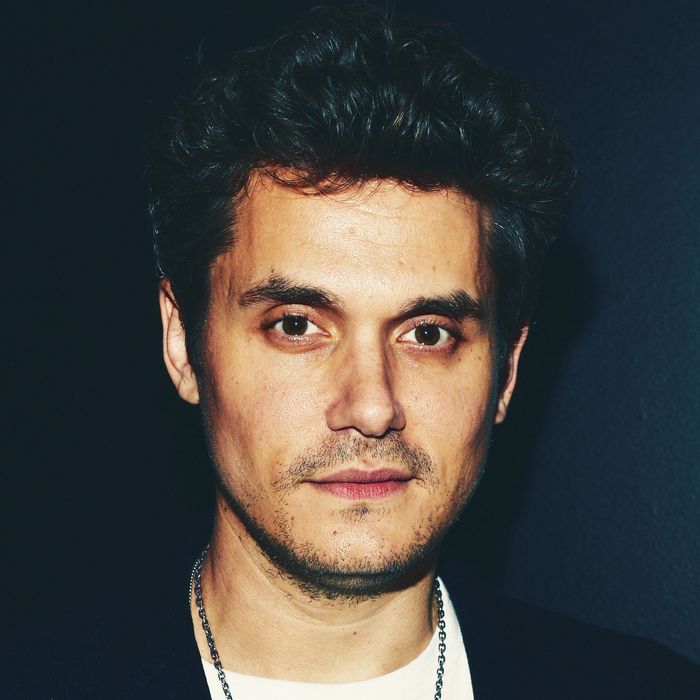 Photo: Matt Winkelmeyer/Getty Images
Promising beauty influencer and off-duty musician John Mayer has sung about bath bombs and the secret to poreless skin. Next up, his tutorial on the bread-and-butter of beauty: The smoky eye. Last night on Instagram stories, Mayer posted a step-by-step on how to get the look, complete with uncomfortably close photos.
First, according to Mayer, you have to choose an eye-shadow palette that has colors (unlike apparently all those other color-less eye shadows available for sale). Choose colors you like, he wisely suggests. Mayer's choice is Chanel Les Ombres palette, which he endorses because he "really like[s] Chanel colors." (However, he doesn't tag Chanel Beauty's new Instagram account, @WeLoveCoco." Blogger fail, Mayer). He's doing "some color study on some things," he explains without elaborating.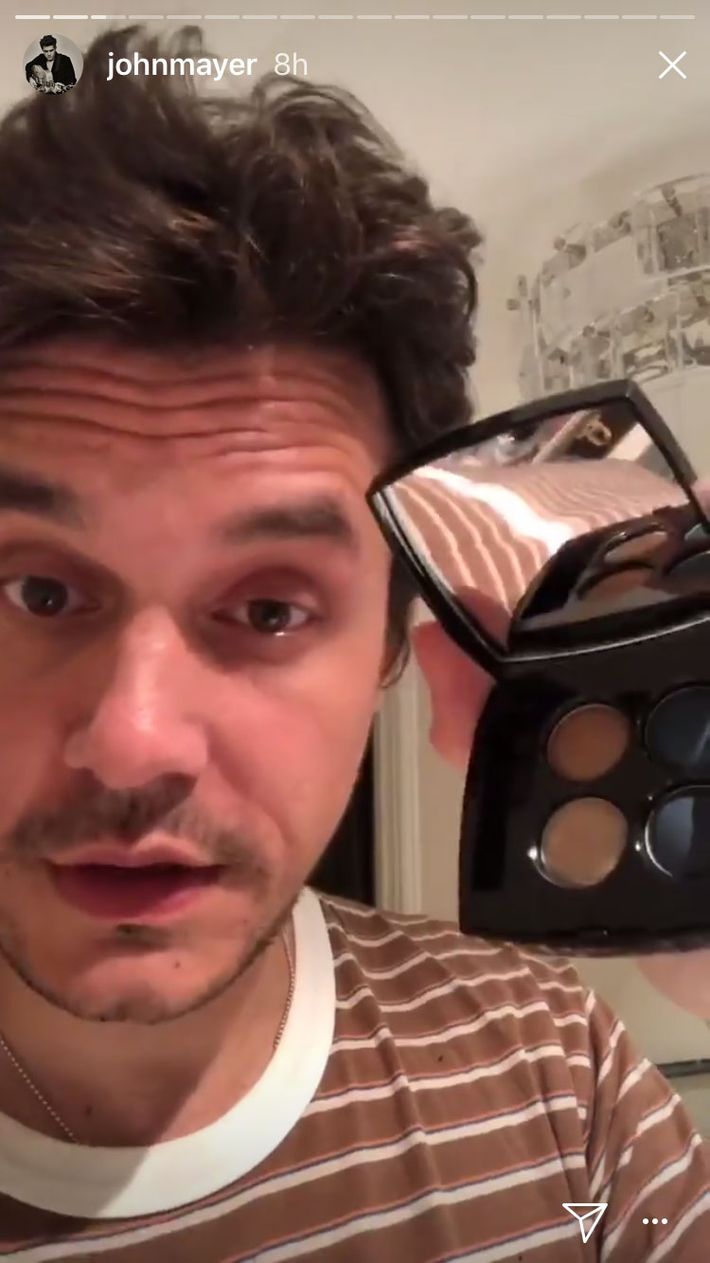 Then throw out everything you know about makeup brushes — including your brushes, he advises. While nearly every makeup professional on the planet uses them, Mayer is practical — he's just one of us! Don't spend hundreds on fancy mink brushes, says the man who lurks on luxury watch forums. Just use the short sponge applicators that come with the palette, he advises. Hmmm.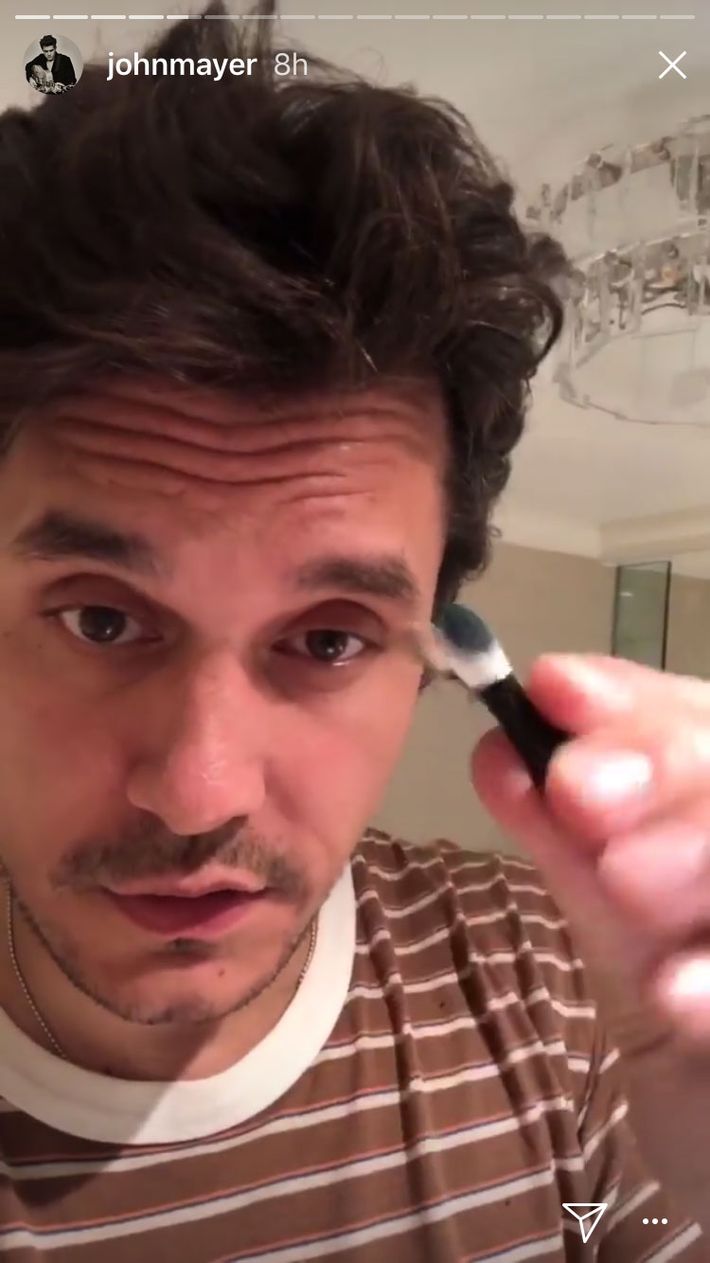 Use your sponge applicator and dip it into the first shade ("You don't have to use all four shades.") "This is where guys get it wrong, they go too heavy. But notice how I'm already impressing you with my light touch," he narrates, patting himself on the back.
Not sure how much to blend? Blend based upon your attention level. "I'm going heavier now because I'm bored," he says. Once you're officially over it, go to town until the eye is completely covered, yet still patchy. This is "the first layer," he says.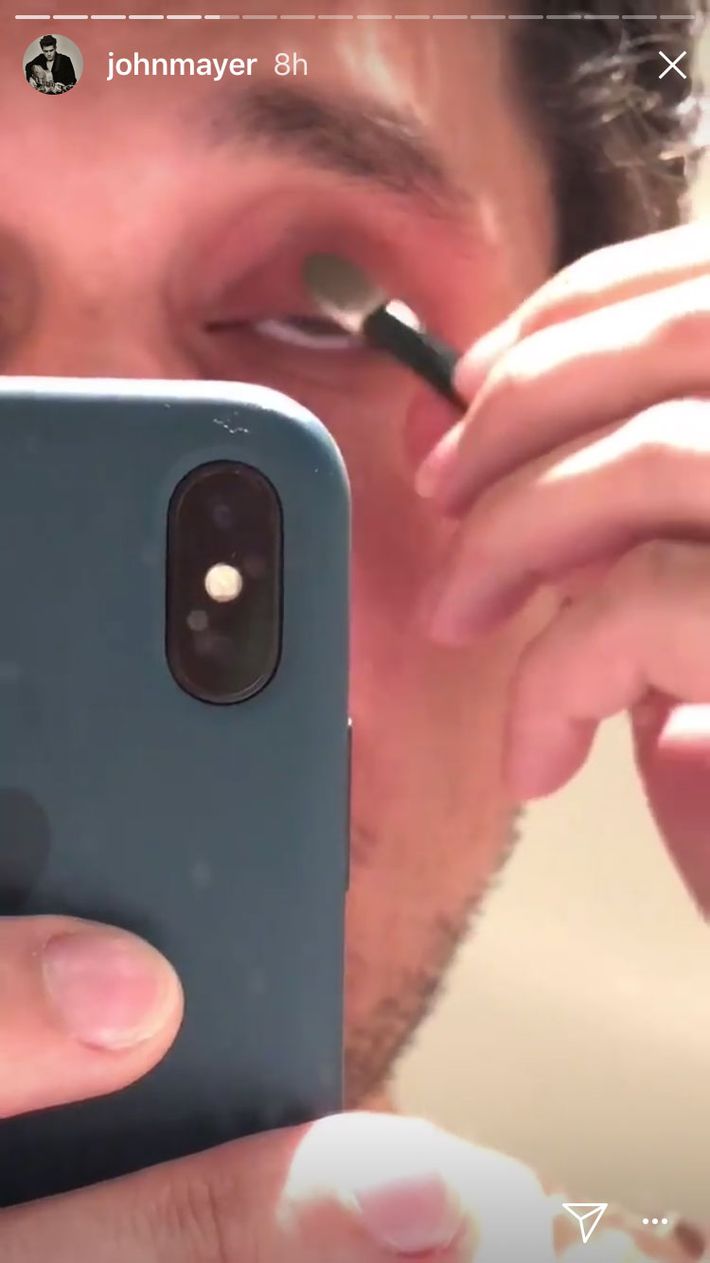 Next up, emphasizing the very nature of the eyeball itself with the second color. "You want to accentuate the roundness of your eyeball," he says (but no one else says, ever). Swiping wildly, he pats in eye shadow using his finger up to the orbital socket.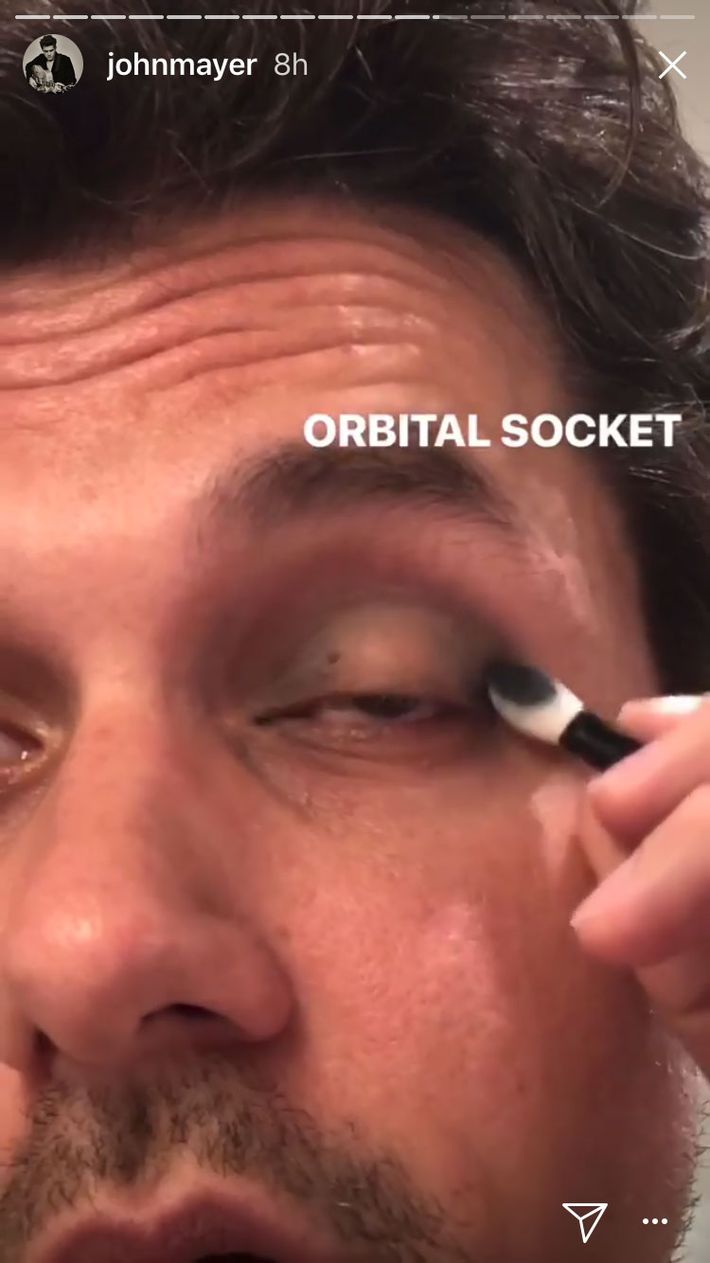 And finally, just stop. You're done (I guess?) once you've blended eye shadow up to your eyebrow. Like his own Netflix beauty version of Nailed It, Mayer asks, "Oh, I'm sorry. Did somebody nail it?"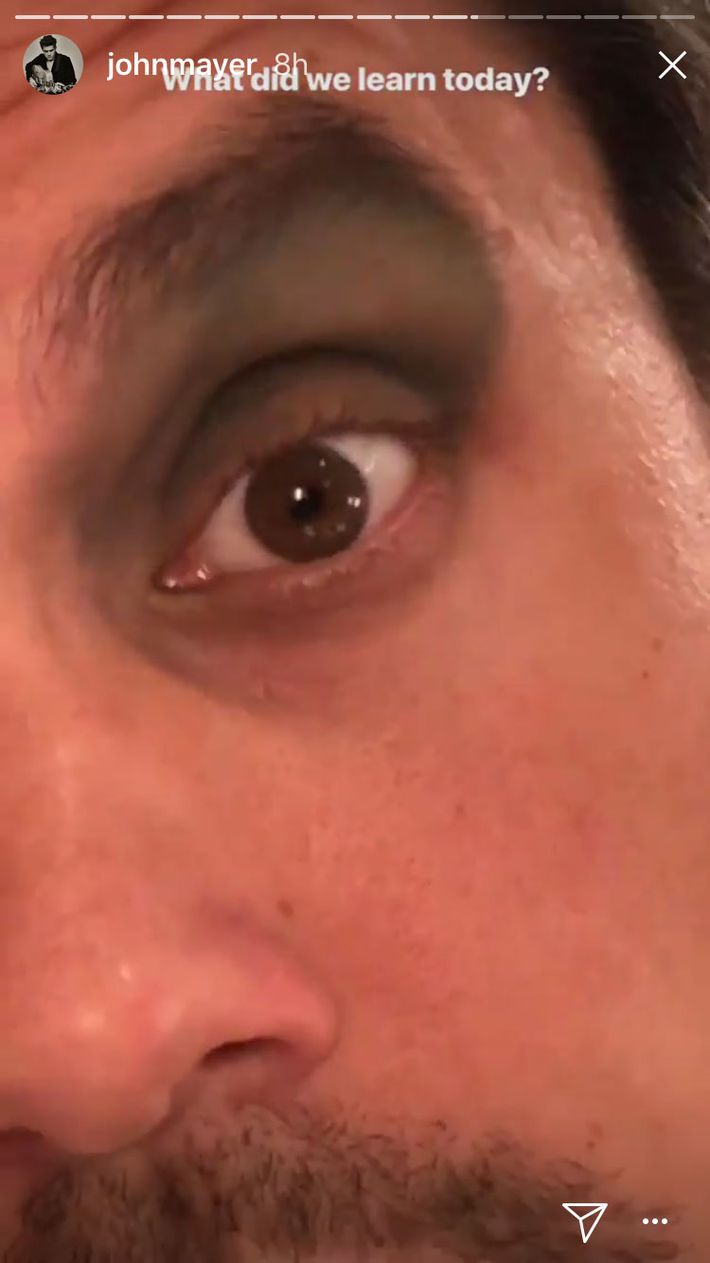 In the end, Mayer can't tell if his smoky eye was actually good or not, but that's not what matters. What's important is that you allow eye shadow to embrace its full potential. "Do you want to be the type of person who stares at eye shadow completely unused and doesn't want to try it themselves?" he pontificates, while asking that people slide into his DMs and let him know if it's good.
Is it good? Well, we leave it to the original inventor of the smoky eye to judge. What it's not, John, is compliant with FTC regulations. Don't forget those hashtags.