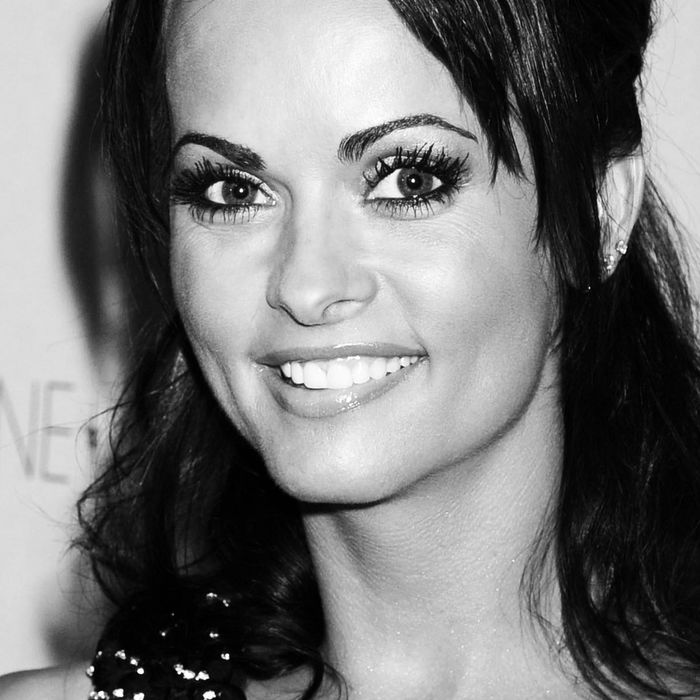 Karen McDougal.
Photo: Jeff Kravitz/FilmMagic
On Wednesday, American Media Inc. — the parent company of the National Enquirer — agreed to allow former Playboy model Karen McDougal out of a contract to stay quiet about her alleged affair with President Donald Trump.
As the New York Times reports, McDougal's lawyer confirmed that the ex-Playmate had reached a settlement agreement with AMI, ending her lawsuit against the publisher over an apparent attempt to buy her silence during the 2016 election. Now, McDougal is allowed to discuss her alleged relationship with Trump.
The Times notes that the deal not only releases McDougal from the agreement, but also protects Trump from getting dragged into the model's lawsuit. However, the president is still involved in a separate lawsuit filed by adult-film actress Stormy Daniels, who is seeking to invalidate an agreement to not discuss her own alleged affair with Trump.
McDougal's relationship with Trump allegedly started in 2006 (just a few months after the birth of his son with wife Melania, Barron) and lasted for nine months. During that time, McDougal told CNN's Anderson Cooper, Trump apparently tried to pay her the first time they had sex. He also allegedly made repeated disrespectful comments about her family and friends, according to a report by The New Yorker.
In her lawsuit, McDougal claimed she was paid $150,000 in 2016 by AMI, whose chief executive is friends with Trump, to not discuss the affair. Under the Wednesday agreement, the company still has the right to up to $75,000 of any future profits from her story about the affair (which Trump still denies ever occurred). McDougal told the Times that she currently has no plans to sell her story. "It's one step at a time for me," she said. "Today, I'm doing my victory dance."