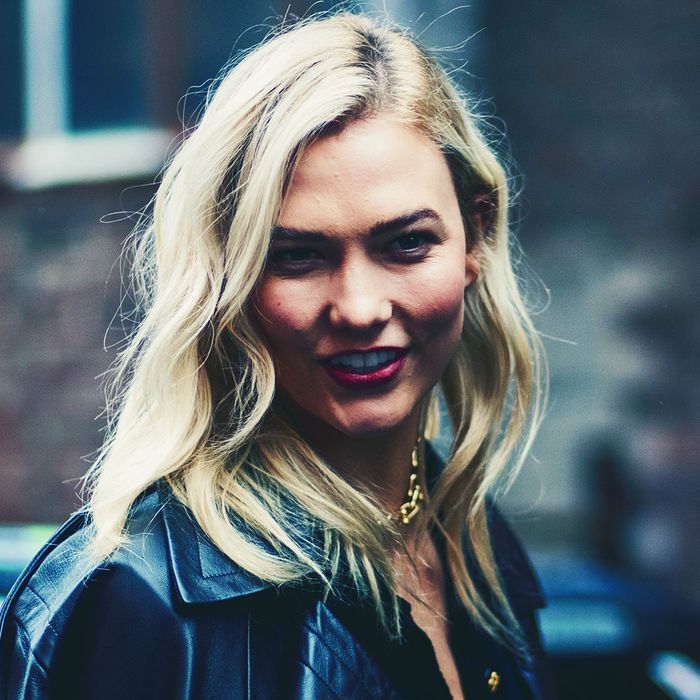 Karlie Kloss.
Photo: Christian Vierig/Getty Images
Karlie Kloss — koder, model, and Kusher girlfriend — has yet another job. She announced today that she will be joining Estée Lauder as a global brand ambassador. She joins Kendall Jenner and Joan Smalls as ambassadors for the makeup line. Both Kloss and the brand announced the partnership with a photo of Kloss wearing a beautiful velvet suit that perfectly matched her Estée Lauder Lipstick Envy lipstick in Insolent Plum.
This particular partnership will be a bit more symbiotic than a typical ambassadorship. Estée Lauder will help to support Kloss's charity for young girls in tech, Kode With Klossy, through camp scholarships and events. Kloss will appear in her first Estée Lauder campaign in July 2018.
"As a successful model, entrepreneur and founder of Kode With Klossy, Karlie is both beautiful and accomplished," Aerin Lauder said in a statement. "I am so excited she is joining the brand."