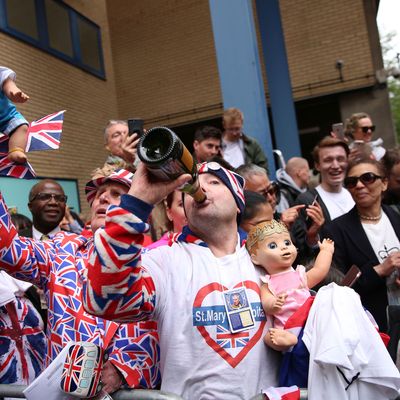 A wild picture from outside the Lindo Wing.
Photo: Isabel Infantes/AFP/Getty Images
On Monday, Kate Middleton welcomed her third child with Prince William. The baby boy was born at the Lindo Wing of St. Mary's Hospital in Paddington, London — the same hospital where Middleton's first two children, Prince George, 4, and Princess Charlotte, 2, were born. It also happens to be where Princess Diana gave birth to Princes William and Harry. So it's safe to say that the hospital holds important significance to certain British royal fans — and yowza, did they ever show their enthusiasm this time around.
Here, a collection of some of the wildest scenes from outside the Lindo Wing on Monday morning, from royalists who camped out for days and popped Champagne, to Biblical art created for the birth.
Elderly man in Union Jack outfit with Union Jack apparel and a doll: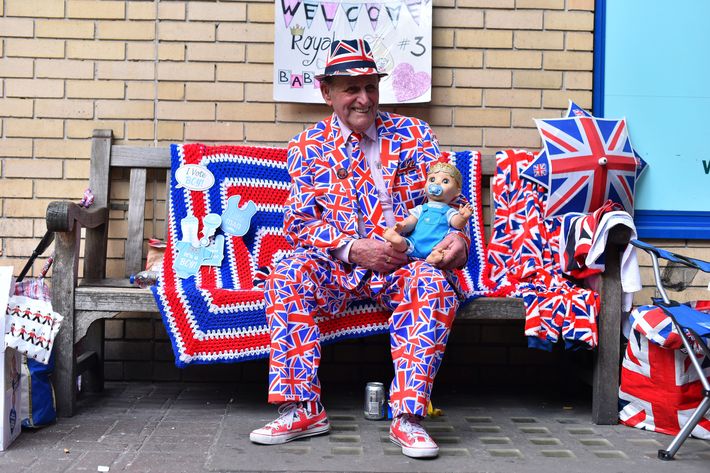 Man holding art depicting Kate Middleton as Virgin Mary, Prince William as Joseph, new baby as Jesus, and Prince George and Princess Charlotte as Biblical figures: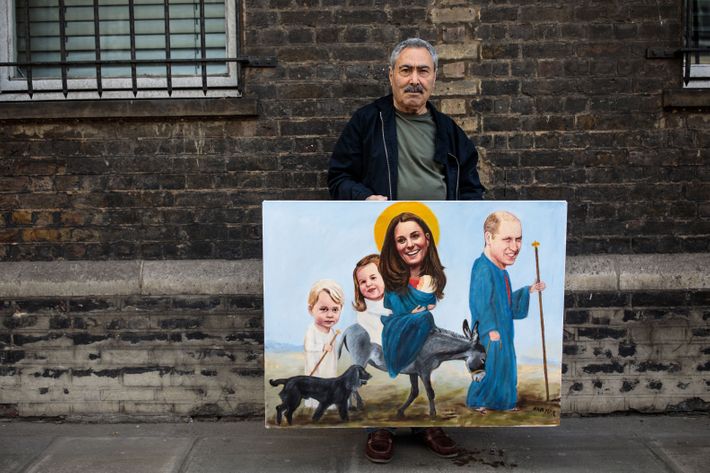 This woman has been camping out for "15 days"!!!!!!
And here are people as they camp out: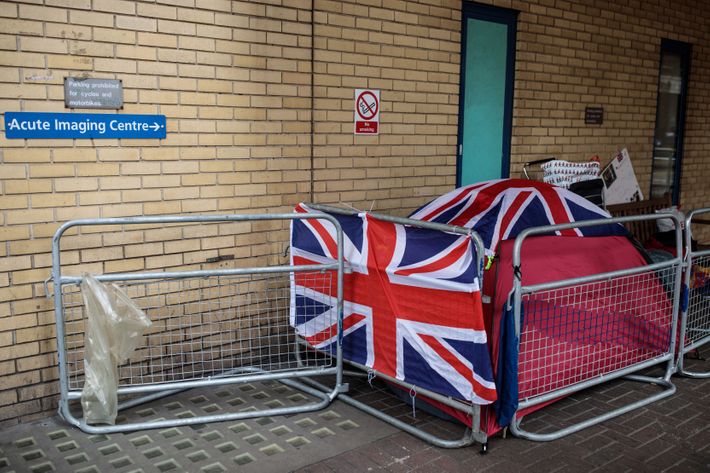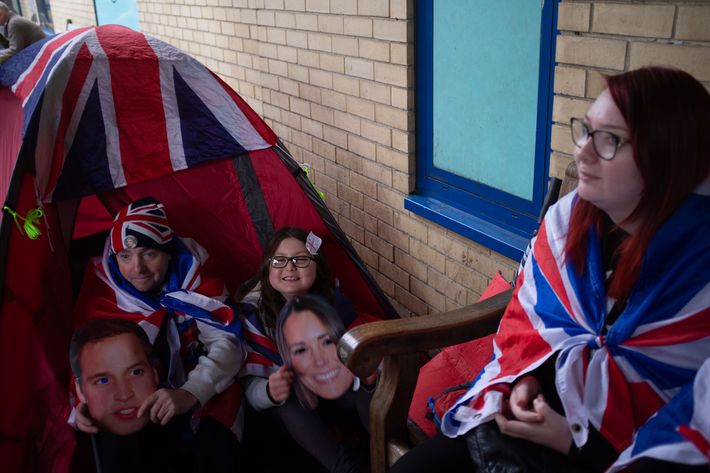 Press from around the world lines the streets waiting for news and/or a glimpse of anything royal: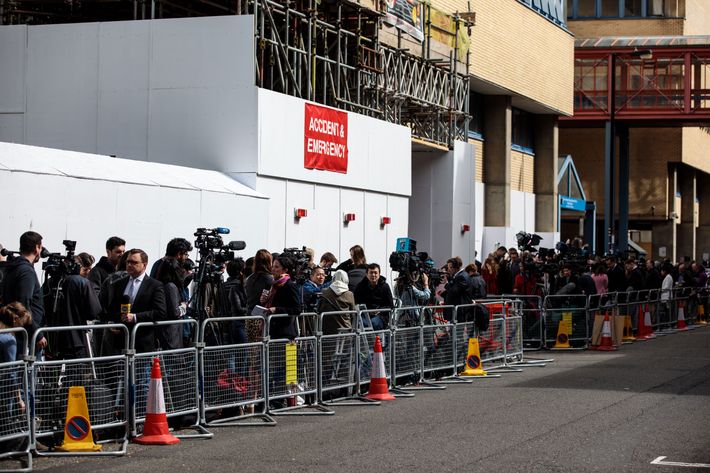 The Town Crier, in the year 2018, announcing the birth of the baby on the steps of the hospital: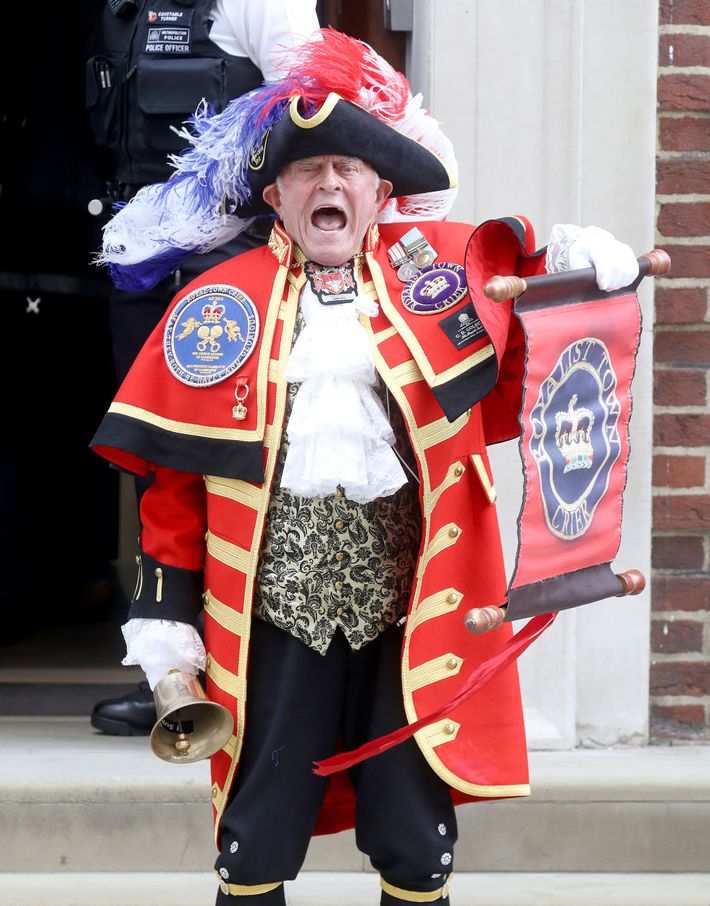 People were awaiting the birth by placing bets on the sex and name of the royal baby outside the Lindo Wing: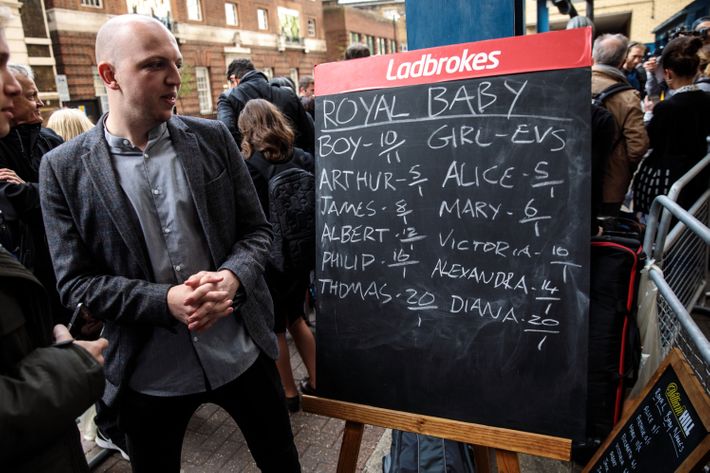 And perhaps the most bizarre sighting of all … a wax figure of Queen Elizabeth drove past the Lindo Wing after the birth: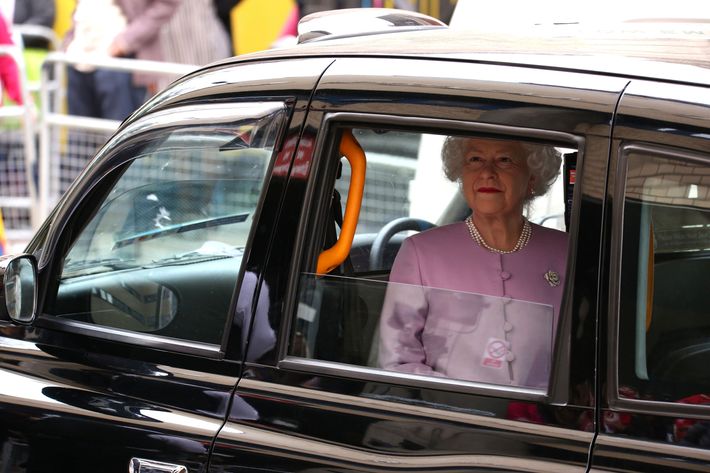 What a time to be alive.