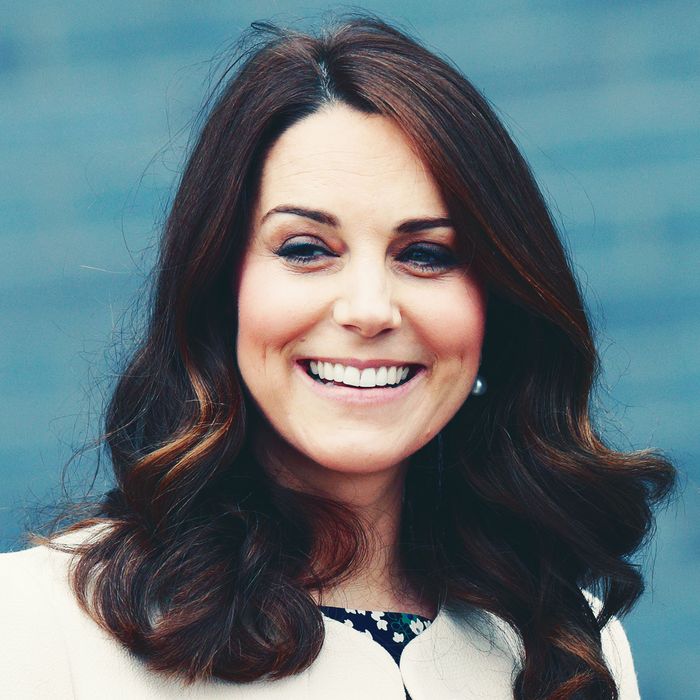 Kate Middleton.
Photo: Max Mumby/Indigo/Getty Images
This is a big month for royals and also for me personally. Not only are my close friends Prince Harry and Meghan Markle getting married in a lavish royal ceremony, but my other friends Kate Middleton and Prince William are set to welcome their third baby as well.
Some people have wondered whether Middleton, who, again, I am very close with, would play a role in the wedding like she did for her sister Pippa's nuptials last year, but it turns out she'll reportedly get to take it easy during Markle and the royal ginger's big day.
According to a new report by Vanity Fair's Katie Nicholl, Markle and Prince Harry have graciously told Middleton to relax during their May 19 wedding. "Frankly Harry and Meghan are just happy that Kate will be there given she will only just have given birth," a source told Vanity Fair. "They have told her there is no pressure on her to do anything, they just want her to enjoy the day."
But thankfully, our favorite royal children, Prince George and Princess Charlotte, will be playing fairly large roles in the ceremony. Prince George will reportedly be a pageboy, while Princess Charlotte will be serving as a flower girl. The source added that Prince Harry and Markle "just want Kate to be able to enjoy the day and not worry about anything. Harry has said there's no pressure on her to do anything. They know Kate will have her hands full."
If Middleton needs a buddy to chill with at the wedding, I hope she knows I am more than willing to attend and do nothing with her.