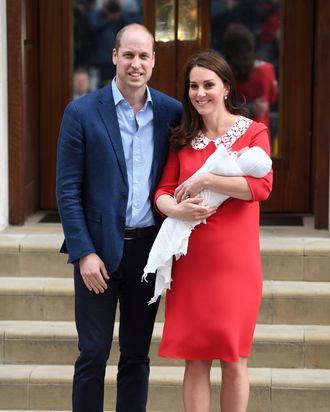 Prince William and Kate Middleton.
Photo: Karwai Tang/WireImage
Just hours after giving birth to the biggest royal baby in the last 100 years, Kate Middleton emerged from St. Mary's Hospital in London looking more put-together than most of us on a Monday.
In addition to having a nearly perfect blowout, the Duchess of Cambridge wore pearl earrings, nude heels, and pantyhose, plus a bright-red Jenny Packham shift dress with a lace collar. The look bears an uncanny resemblance to one Middleton's mother-in-law, Princess Diana, wore in 1984 after giving birth to Prince Harry. It also looks like another one she wore in 1983 during an official visit to Canada with her husband, Prince Charles.
You might think this wardrobe choice is purely a coincidence. But rarely do coincidences of this nature happen to the royal family — especially on important occasions such as this one. In fact, not only has Kate Middleton paid homage to Princess Diana on numerous occasions, but she's already done it post-delivery once. In 2013, after she gave birth to her first child, Prince George, many noticed the similarities between the polka-dotted blue Jenny Packham dress Middleton stepped out in, and the one Diana wore in 1982 after having Middleton's husband, Prince William.
Will Meghan Markle follow this tradition when it's her turn? We kinda hope not.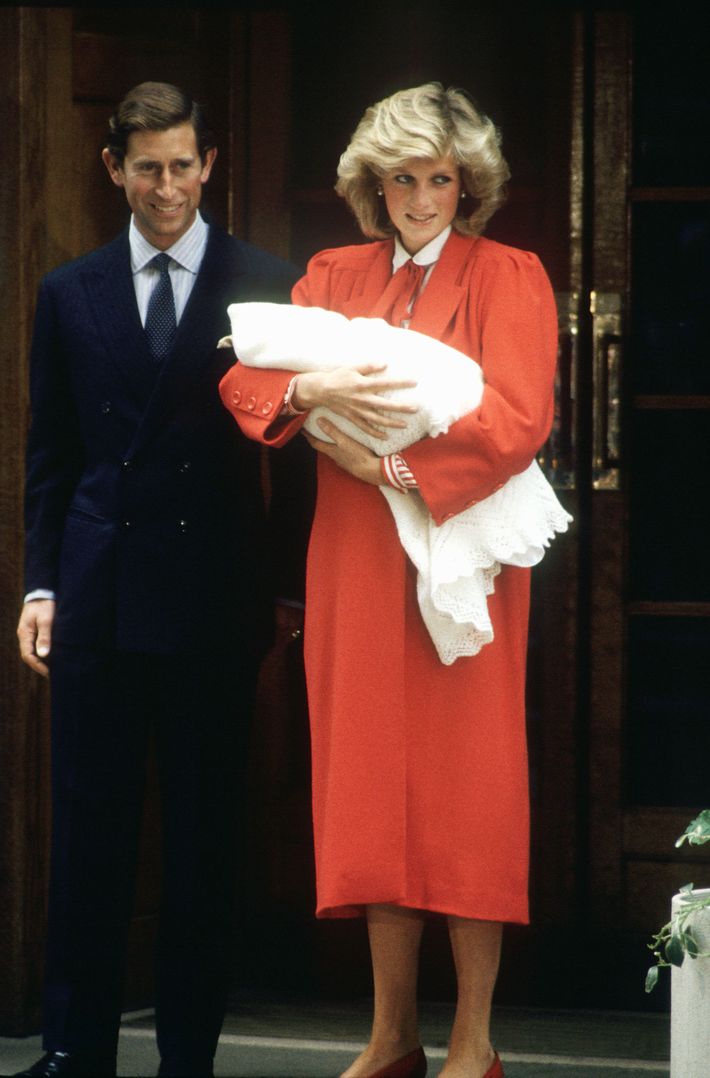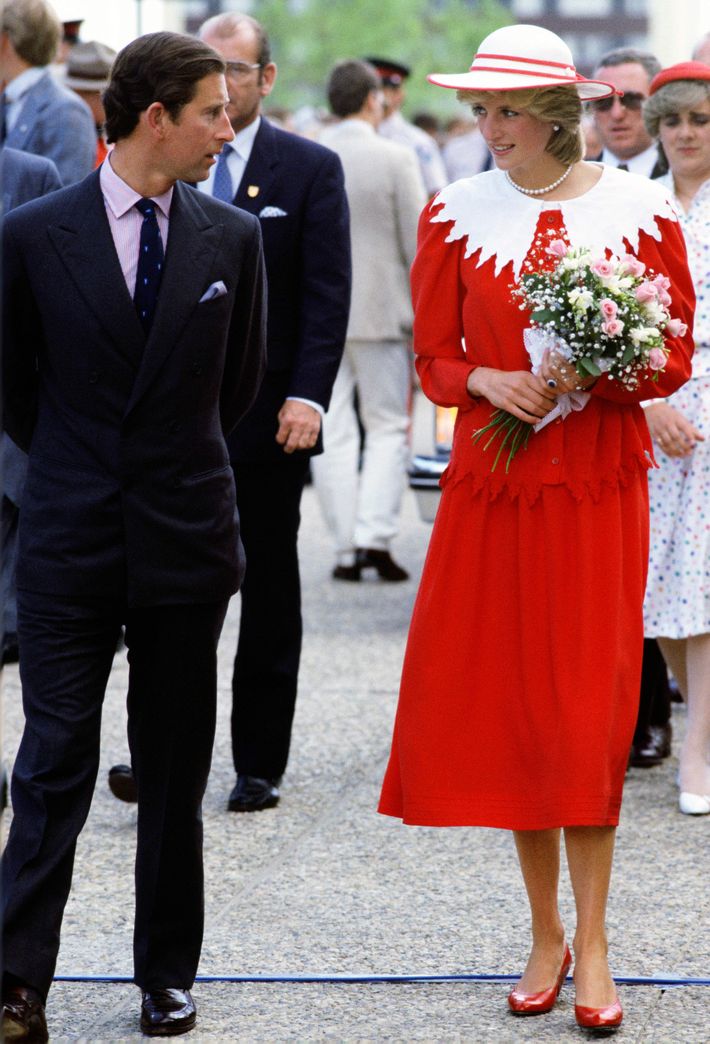 This post has been updated to include another image of Princess Diana.