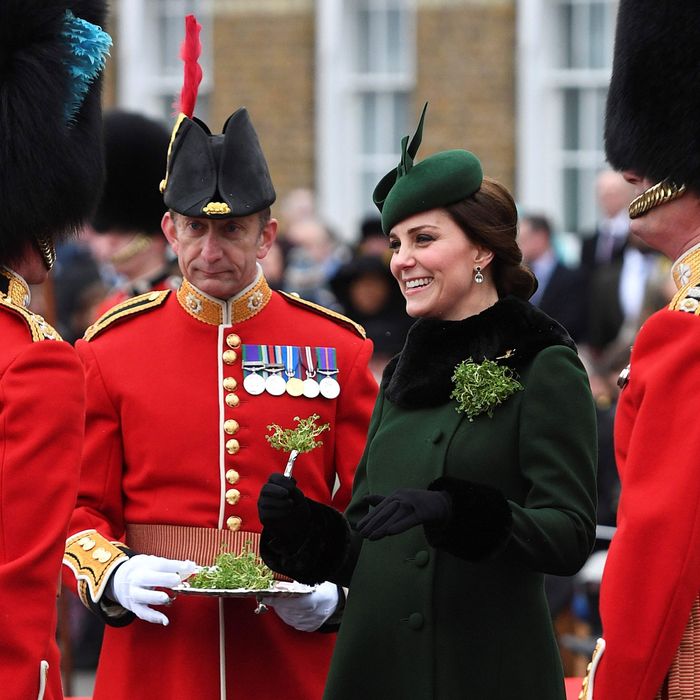 Kate Middleton.
Photo: ANDREW PARSONS/AFP/Getty Images
Duchess of Cambridge Kate Middleton showed up to the St. Patrick's Day Parade looking like a jolly shamrock, wearing an emerald-green coat with actual springs of the symbolic Irish green tucked below her fur collar. Truly no one is having a more festive day.
She and Prince William are at celebrating with the 1st Battalion of the Irish Guards at Cavalry Barracks in Hounslow, west London, where there's a parade for St. Patrick's Day every year. Middleton, who always dresses head-to-toe in green for the holiday, picked a Catherine Walker coat, the Gina Foster hat that she wears at every possible occasion, and black accessories for this year's parade.
Middleton clearly loves the holiday. Here she is with the mascot for the 1st Battalion of the Irish Guards, an Irish Wolfhound named Domhnall — Domhnall of Shantamon, if we're being formal — who looks glum but is actually feeling quite jovial, I'm sure.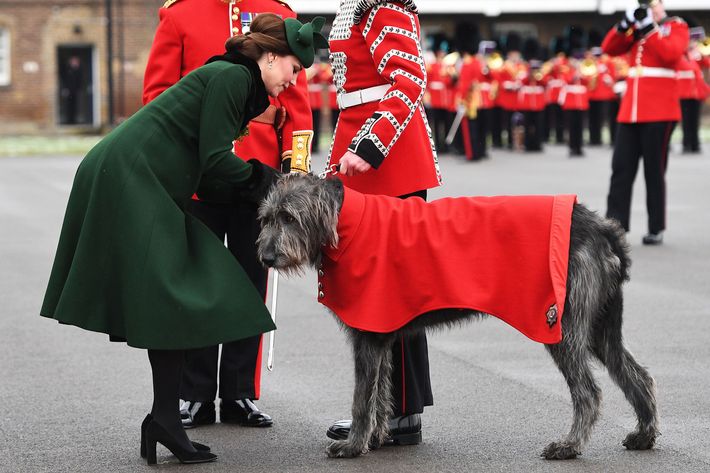 And here's the happy expecting couple. While Kate and William already have two kids — rule-breaker Prince George and sweetheart Princess Charlotte — the two are expecting their third child in April.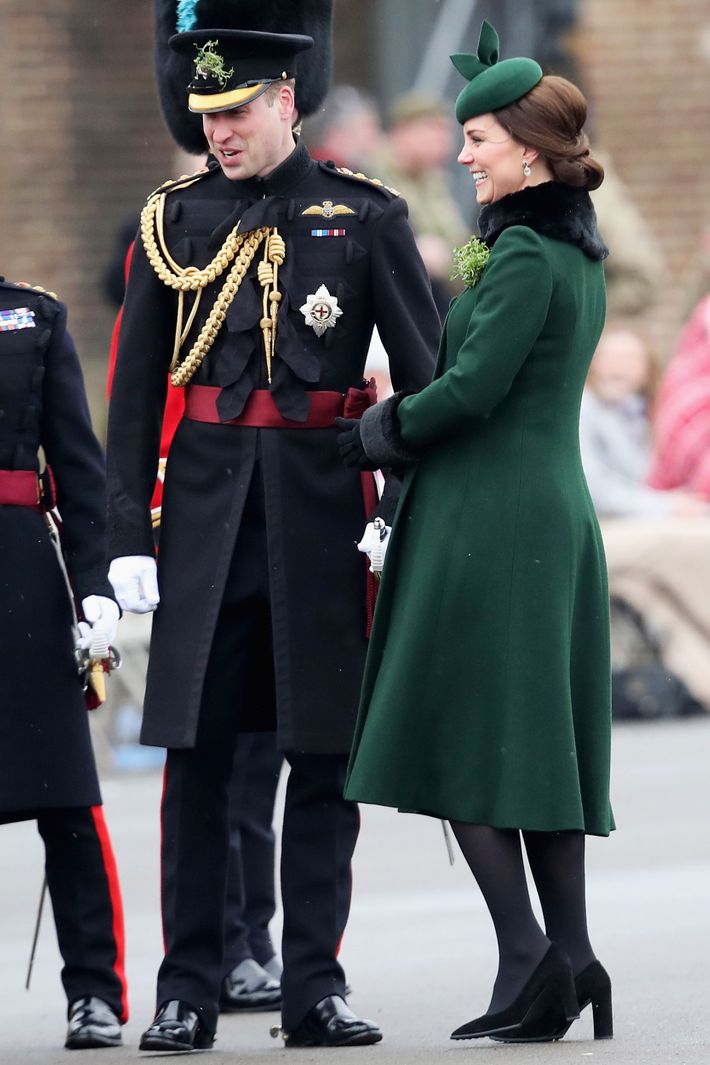 A genuine smile!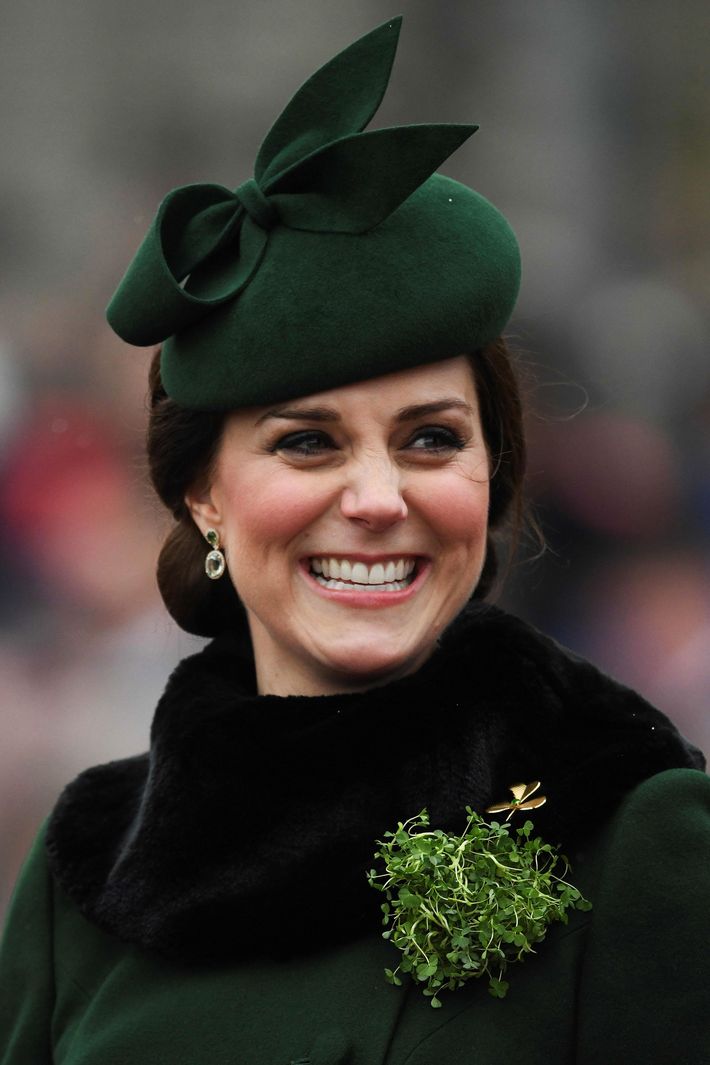 Good to see she has fully recovered from her finger scandal earlier this week.