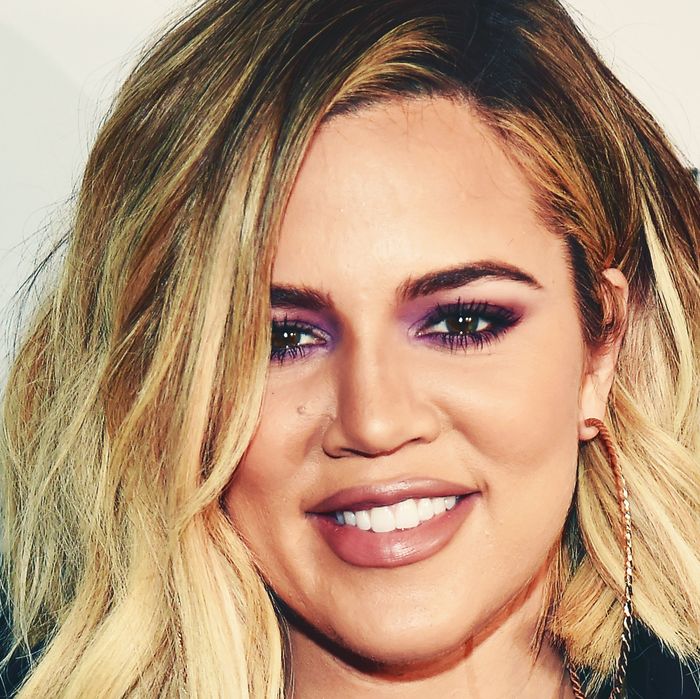 Khloé Kardashian.
Photo: Kevin Mazur/Getty Images
Last Thursday, Khloé Kardashian welcomed her first child, a baby girl, with Cleveland Cavaliers basketball player Tristan Thompson.
The birth came shortly after news broke that Thompson apparently cheated on Khloé repeatedly throughout her pregnancy. So since the baby girl was born, we've heard a lot about whether Khloé would be leaving Thompson and fleeing Ohio for the safety of Calabasas (which seems to be the case), and about her mom Kris Jenner and sisters Kim Kardashian West and Kourtney Kardashian rushing to her side. But we'd basically heard nothing about the baby girl herself, aside from Kim calling her "gorgeous." Well, until now.
In a blessed Monday Instagram post/gift to the world, Khloé finally revealed the little girl's name: True Thompson.
"Our little girl, True Thompson, has completely stolen our hearts and we are overwhelmed with LOVE," Khloé wrote in the post, which features a picture of a room (maybe her temporary Cleveland nursery?) filled with pink balloons. "Such a blessing to welcome this angel into the family! Mommy and Daddy loooooove you True!"
No word yet as to whether Khloé was perhaps inspired to give her new daughter the name True as a reminder to always stand up for what's right and (ahem) never lie, or if she simply liked the name and wanted her baby girl to have it, as is common with the naming of human children. But until we find out more, we truly (sorry, we had to) can't wait to update our Kardashian Cousin Compatibility Chart with this new information.