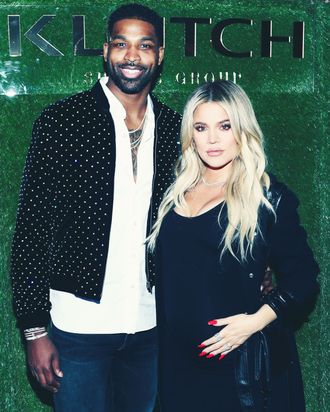 Tristan Thompson and Khloé Kardashian.
Photo: Jerritt Clark/Getty Images for Klutch Sports G
Tuesday afternoon, the Daily Mail published video footage of Khloé Kardashian's boyfriend and baby daddy, NBA star Tristan Thompson, "snogging" with a "sexy brunette" in a New York City lounge this past weekend. Kardashian, meanwhile, is about to give birth to their child. While the report has yet to be confirmed, the video is pretty damn incriminating, and everyone on the internet has something to say about it.
One of those people appears to be Thompson's ex, Jordan Craig, who shared an innnnteresting note on her Instagram Stories not long after the video footage surfaced.
"If you respect yourself and you respect others, you would never make light of the misfortune of anyone, nor would you feel indemnified when it comes at the expense of others," she wrote. "Wishing peace for everyone <3."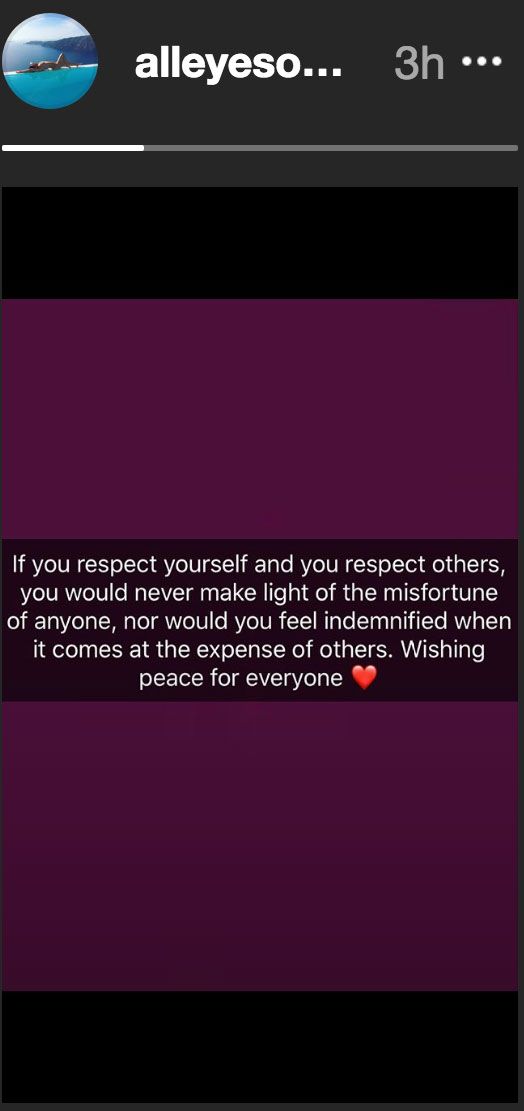 If she is in fact responding to the video, she's being incredibly mature, given Thompson started dating Kardashian when Craig was still pregnant with their baby.