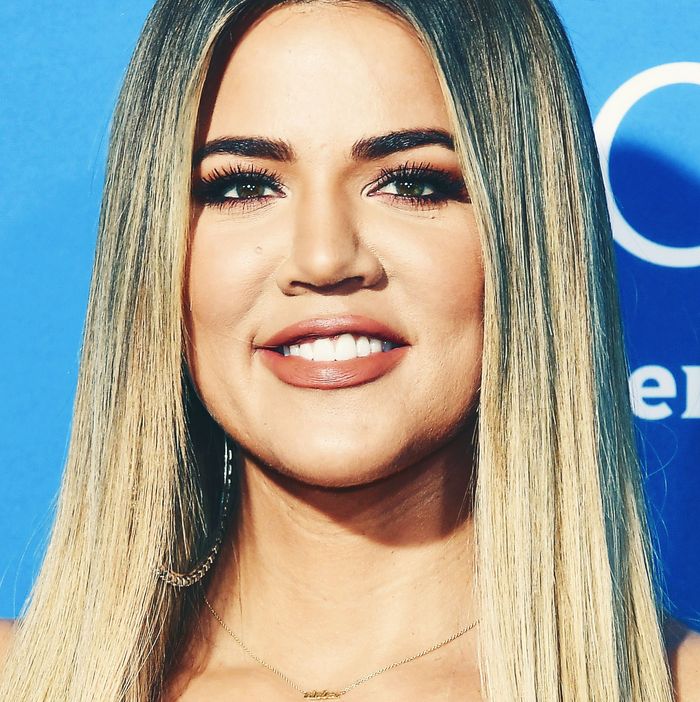 Khloé Kardashian.
Photo: Dia Dipasupil/Getty Images
The final Kardashian baby of the season is finally here!
According to the Kardashian scholars at TMZ, Khloé Kardashian gave birth to a baby girl early Thursday morning, at the Hillcrest Hospital outside of Cleveland.
The news comes on the heels of reports that the baby's father, Khloé's boyfriend, Cleveland Cavaliers player Tristan Thompson, has cheated on her repeatedly throughout her pregnancy. Most recently, he was spotted spending a night with a strip-club bartender in New York City the weekend before Khloé gave birth. A source told "Page Six," Khloé "was devastated when she saw the pictures of Tristan with that girl, she went absolutely ballistic at him. She is not only hurt, she is humiliated and worried for their child. How could he do this, and so publicly, when their baby daughter could arrive within a week?"
Khloé first confirmed her pregnancy in an Instagram post back in December, writing, "My greatest dream realized! We are having a baby!" and "Tristan, thank you for loving me the way that you do! Thank you for treating me like a Queen!"
Khloé has been stuck in Ohio for the past couple of weeks waiting for the baby to arrive, and yesterday, TMZ reported that Kris was already by Khloé's side, and that her sisters Kim, Kourtney, Kylie, and Kendall were all on their way to Cleveland to welcome the new baby into their family, and to support Khloé amid the cheating rumors.
This is the third Kardashian-Jenner baby to be born this year. In January, Kim Kardashian West's surrogate gave birth to Kim's third child, daughter Chicago, and in February, Kylie Jenner gave birth to her first child, daughter Stormi.
There's no word yet on what Khloé has named the baby.
Congratulations to Khloé on her baby girl, and hopefully being able to get out of Cleveland and back to Calabasas as soon as possible.
This post has been updated.