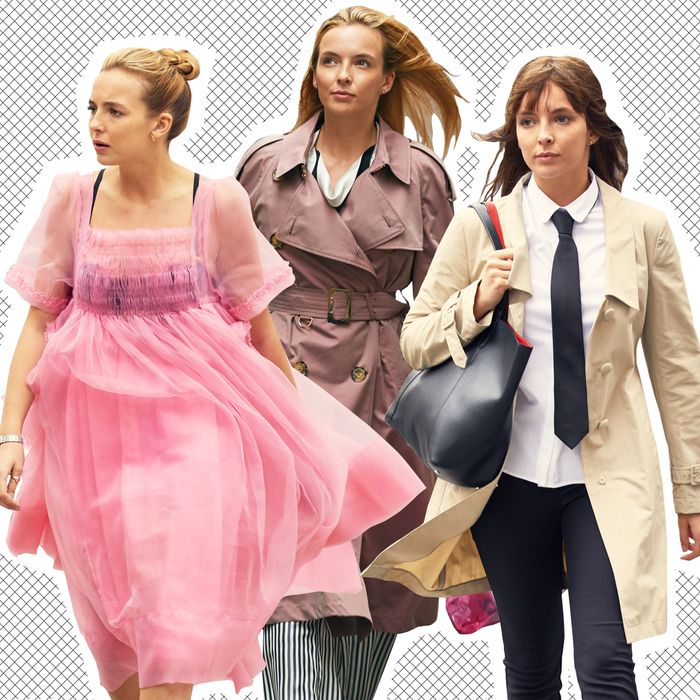 If you're a fan of psychopathic female assassins, but also enjoy a good Prada or Burberry runway, then Killing Eve is the show for you. The British drama premiered on April 8 with nothing but stellar reviews and stars actress Jodie Comer as Villanelle, a Russian hit-woman with a killer sense of style, who leads an American detective named Eve (played by Grey's Anatomy's Sandra Oh) across Europe in a game of cat-and-mouse. As the two women become increasingly obsessed with each other, Villanelle reverses the style of a typical femme fatale, wearing everyday basics on her missions while saving the chicest items in her wardrobe for her days off.
Sneak a peek at the best fashion on Killing Eve so far below, paired with similar styles recommended by our fashion editors. The show airs on BBC America on Sundays at 8 p.m. EST with a finale set for May 27. Costume supervisor Charlotte Lucas, who worked with costume designer Phoebe de Gaye and assistant costume designer Kitty Bennett, shared the designer credits behind each outfit.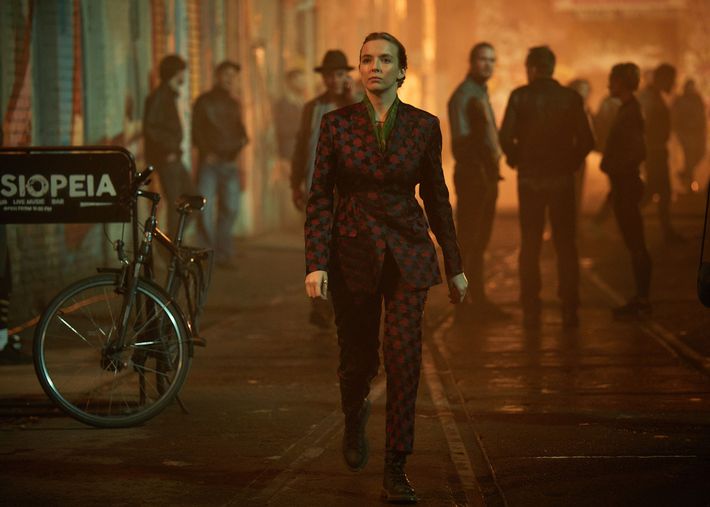 In an interview with the Cut, Comer said this is her favorite look from the series: a patterned Dries Van Noten suit worn while Villanelle roams the dark streets of Berlin. "I felt really cool in it, really comfortable," Comer said. "I was even going to buy it at the end of the series, but then I backed out because it felt too much like her." Here are some similar options: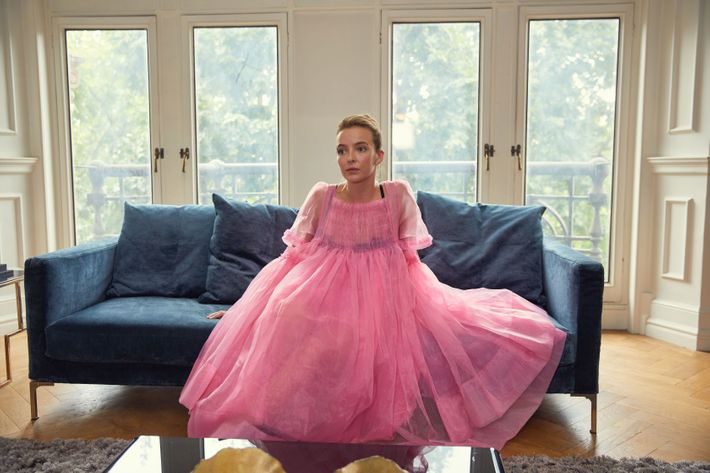 Molly Goddard's pastel-colored confection appears in a twisted scene where Villanelle is mentally assessed on her ability to murder people. The cheerful dress is a perfect contrast to the grisly subject, true to her character's dark sense of humor.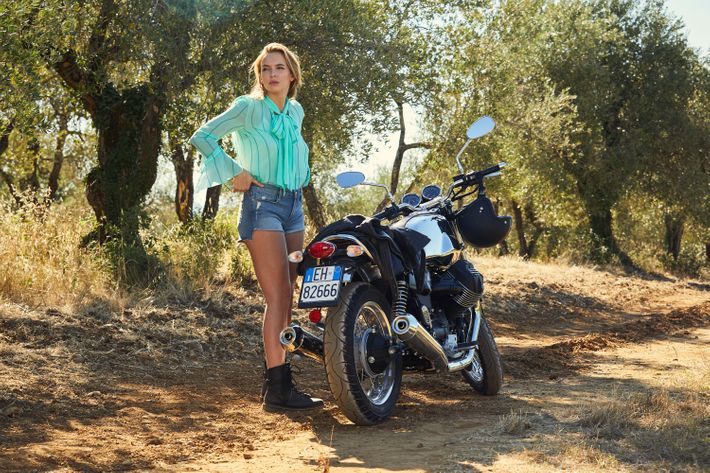 The freshest outfit for a motorcycle ride through Tuscany: a custom Chloé blouse dyed a minty blue, Paige denim shorts, and Doc Martens (so she can scale walls easily).
Photo: 17-12-18 Accessories PM1 B1 dylanremis W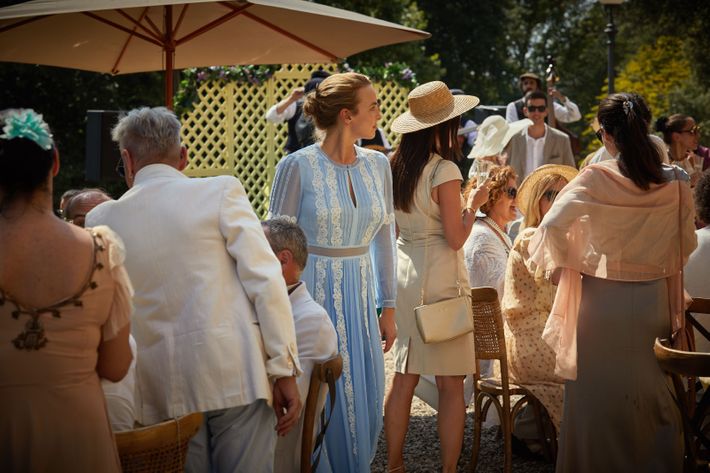 In a scene just moments after the above, Villanelle sneaks into an Italian villa's garden party wearing a pale-blue, dyed Burberry lace dress — "borrowed" from the villa owner's closet.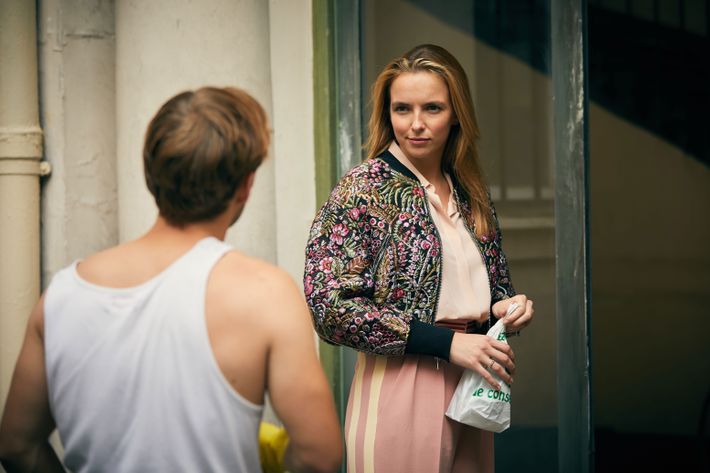 Villanelle returns to her Paris apartment after shopping for her usual groceries (she stocks her cabinets with poison) wearing a Phillip Lim flower bomber jacket, a Stella Mccartney bird blouse, and Roksanda pants, stopping to chat with her awe-struck neighbor, Sebastian.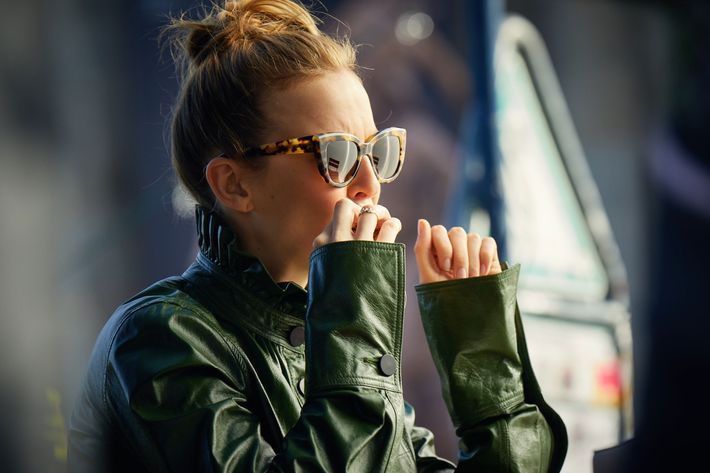 Forgoing the preferred nondescript attire for a spying session, Villanelle pairs a ruffled leather JW Anderson blouse with her favorite sunglasses while she eyes detective Eve across the street at a Berlin café.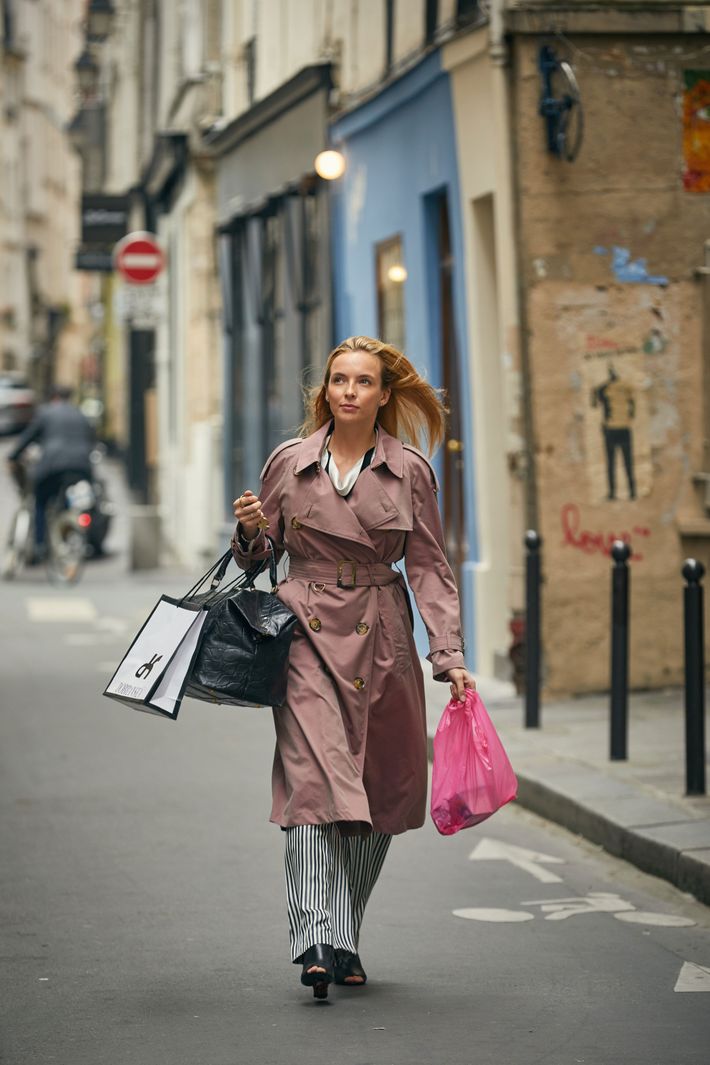 Villanelle goes on a shopping spree following a successful kill in Vienna, dressed in a Burberry Mac coat, Lanvin blouse, and Balenciaga boots.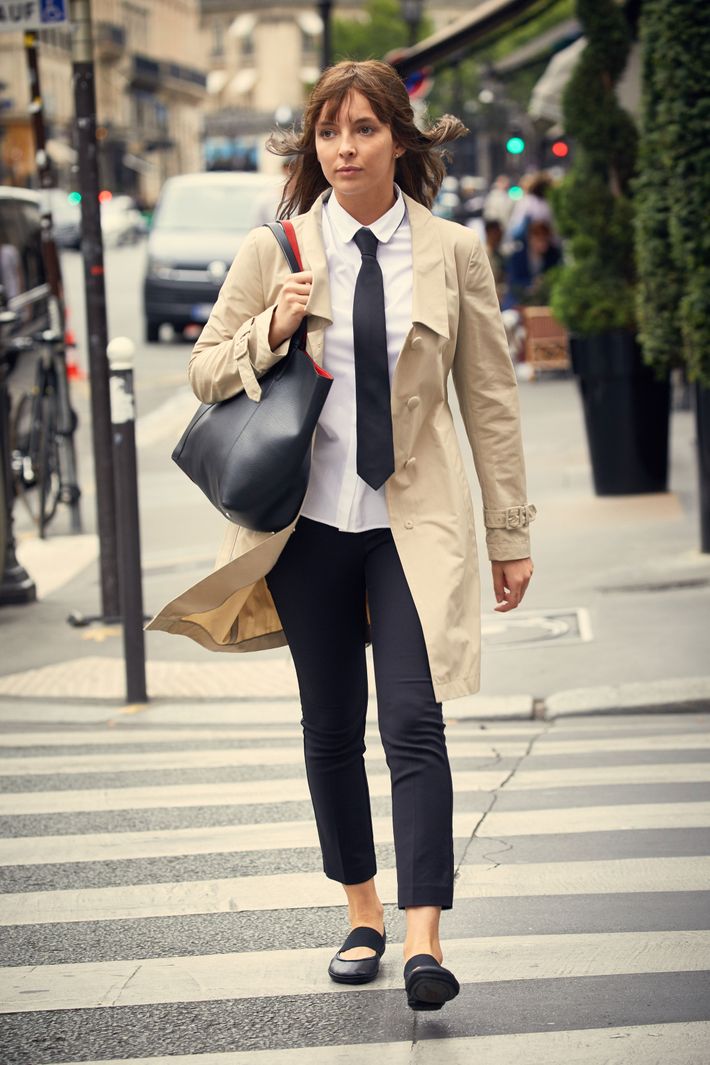 On her way to murder an elite perfumier at a Paris gala, Villanelle has to blend in with the event's servers — but still dresses up the required uniform. She adds her own stylish touch with a secondhand Prada Mac trench coat and Zara trousers.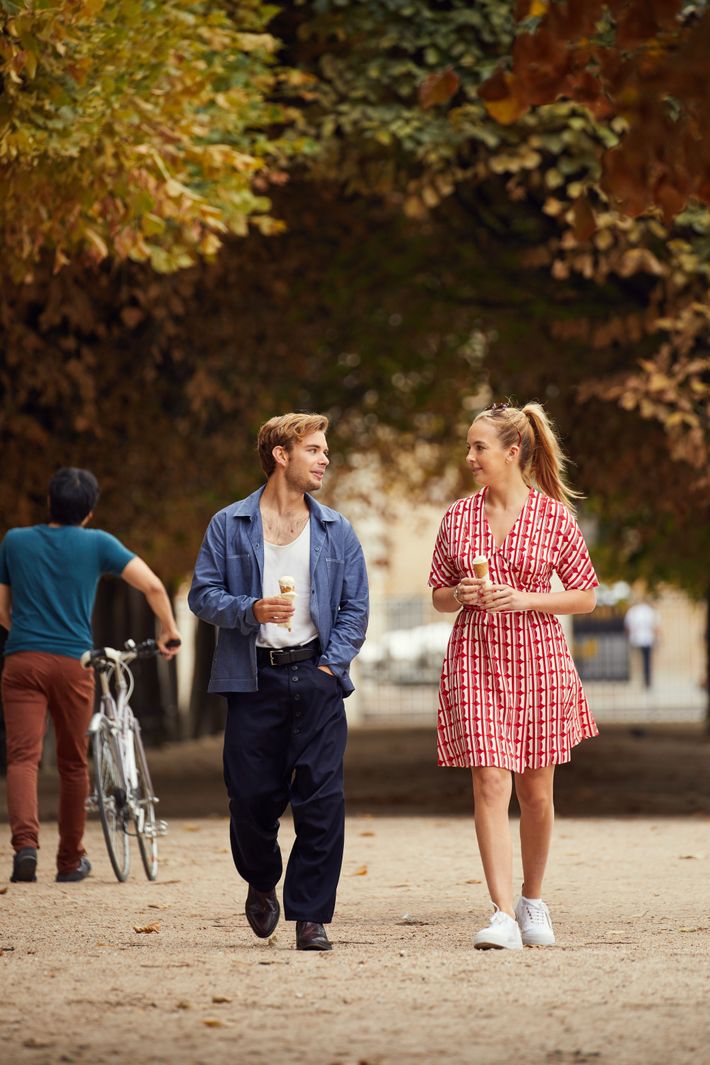 Villanelle dresses for spring weather along the Champs-Élysées in a Miu Miu dress paired with comfortable tennis shoes. It's a rare moment of socializing on the show — she asks her neighbor out for ice cream at the request of her boss, who begs her to "go do something normal."
If you buy something through our links, New York may earn an affiliate commission.