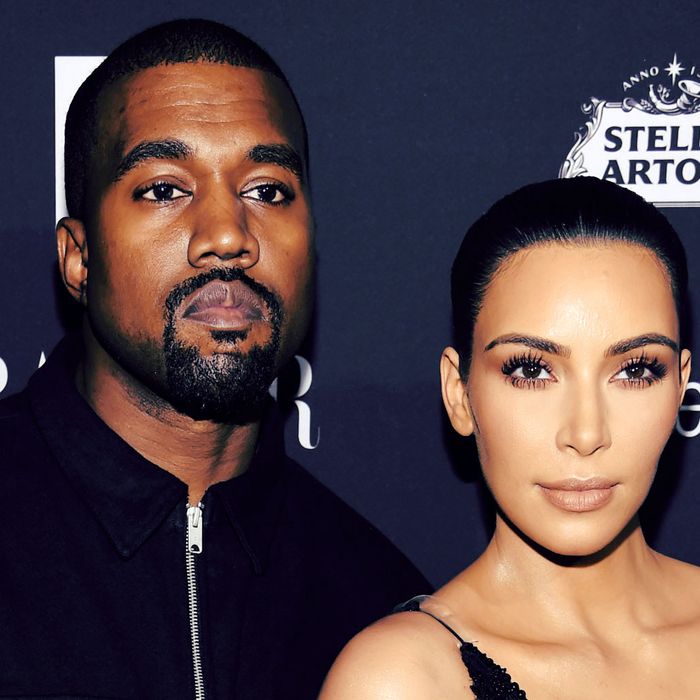 Kanye West, Kim Kardashian West.
Photo: Dimitrios Kambouris/2016 Getty Images
Kanye West has made his glorious return to Twitter. Just like the good old days, he's tweeting esoteric mantras like, "trend is always late." The 22 tweets he has sent so far include new Yeezy boot styles, neck tats designs, and lots of life advice for creatives. Thankfully, his wife, Kim Kardashian West, has decided to bring him back down to earth. She responded to West's tweet, "Sometimes you have to get rid of everything," begging for clarity.
It wasn't long before her fellow social-media connoisseur Chrissy Teigen jumped in on the joke. She offered Kardashian West shelter as West made the transition into a monastic lifestyle.
And lest anyone think Kim was not in on the joke, she sent out a final missive explaining herself.
Kanye may be the (self-proclaimed, on twitter) greatest artist of all time, but Kim is the funny one in their relationship. Even if she has to explain her jokes.