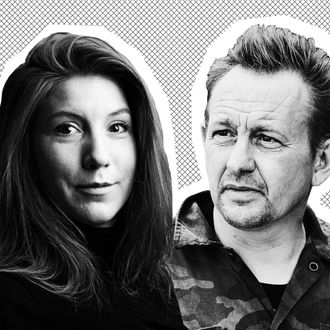 Kim Wall, Peter Madsen.
Photo: Reuters/Getty Images
Last August 10, Swedish journalist Kim Wall boarded the UC3 Nautilus — a homemade submarine in the Copenhagen harbour — for a story she was writing about its creator, Danish inventor Peter Madsen. It was the last time anyone saw her alive.
Wall, 30, had regularly traveled to far-flung locales — Haiti, Uganda, Cuba — during the course of her career. She and her boyfriend were even planning a move to China; she had missed their going away party in favor of working on the Madsen story. Wall was reported missing the next day, and police recovered her body — which was dismembered and covered with stab wounds — from the water a couple of weeks later.
Madsen's trial for Wall's murder began on March 8. Though he initially denied any involvement, Madsen eventually admitted to police that he dismembered Wall's body and buried her at sea. He still maintained her death was unintentional. (Madsen first claimed Wall died of an accident onboard involving a fallen hatch, then said she succumbed to exhaust gas poisoning.) The prosecution, meanwhile, argued that this was a premeditated murder due to the atypical tools — a saw and screwdrivers — he brought onboard that day, and that Madsen was fulfilling violent sexual fantasies.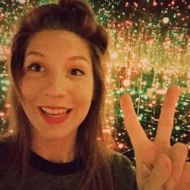 With a verdict expected in the case in the coming days, here's what to know about the trial.
Madsen claimed he kept changing his story for the sake of her family.
The inventor, who insisted on his innocence, attempted to explain away the highly suspicious nature of his changing story by telling the court that he was trying to shield her family from what happened. "I was only thinking about Kim Wall's relatives. It's a very, very horrible story," he said. "I knew she was dead and she would not come back. I had only one purpose and it was to spare the relatives as much as possible." Madsen also doubled down on the claim that Wall died from exhaust gas poisoning while she was in one area of the submarine and he was in the other.
And the exhaust gas theory was firmly shut down by an expert witness.
Ditte Dyreborg, a lieutenant commander in the Danish Navy, told the court that they weren't able to detect any carbon monoxide or CO2 in the submarine — and that "the experience from military submarines is that it wouldn't pose a significant risk."
Madsen was obsessed with snuff films.
Madsen's sexual proclivities have been under scrutiny since police discovered "material featuring women being tortured and killed" on his computer during the course of the investigation, but it wasn't until the trial that the sheer extent of his interests were revealed. His computer was rife with snuff films — videos of people being murdered — and his top three porn search words were "throat," "girl," and "pain." According to the Copenhagen Post, "his preferred method of torture, it would appear, includes a woman being mistreated with a knife, fire or a spear." He also once texted a former lover to say that he had a "murder plan ready in the submarine."
Madsen frequently visited sex clubs and went to sex parties, but one witness told the court he was kicked out of one. Also per the Copenhagen Post, a witness said Madsen was accepted into the BDSM club "Det Sorte Selskab" in 2000 but "was shortly afterwards thrown out — not because he was too extreme, but because he was too passive. He seemed fascinated but not turned on."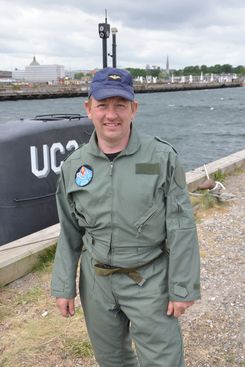 He invited another woman onto his submarine two days before Wall's death.
One witness testified that Madsen first invited her onto his submarine when they met back in May 2017. The Week reports that she said she declined at the time, but then he contacted her on August 8 — two days before he allegedly murdered Wall — asking her to join him again. "I thought it was a little odd that he wrote to me," she said. "If it had been my submarine, I would not have invited me when I didn't answer the first time." This makes Madsen appear as if he was actively trying to lure a female victim to his boat and serves to bolster the prosecution's theory of premeditation.
Madsen is believed to be a psychopath.
Early in the trial, psychiatrists told the court that he described dismembering Wall's body in an especially troubling manner. "What do you do when you have a big problem? You divide it into something smaller," he explained to them, adding that "a dead body does not deserve any special respect." Per The Guardian, "their report adds that Madsen showed 'a severe lack of empathy and remorse,' and was 'extremely untrustworthy' and a 'pathological liar.'" Witness Emma Sullivan, who made a documentary about the inventor for SkyNews, said that Madsen had himself questioned whether he was a psychopath — on August 10, the day Wall died.
If convicted, Madsen could face a life sentence, which is around 15 years without parole in Denmark. Wall's family has since started the Kim Wall Memorial Grant to help young female journalists in her honor.