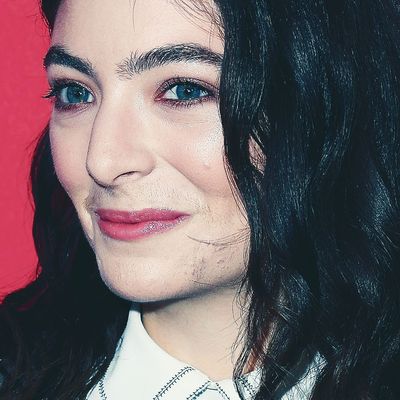 Lorde.
Photo: Steve Granitz/Getty Images
Lorde was excited to take a bath tonight — so excited, she wanted to share a photo of her marble bathtub to her Instagram story with a song lyric about love. And, out of all the classic love songs from which she could've chosen, she picked the one that made her photo go from overdone-but-cute to yikes: "I Will Always Love You" by Whitney Houston.
As most people who are at least a few years older than the 21-year-old singer know, Houston reportedly died from accidental drowning in February 2012. Therefore, she was understandably criticized for posting a photo to her Instagram story of a bathtub with lyrics from a singer who drowned to death. In Lorde's defense, though, the singer was 15 years old when Houston died.
It didn't take long for Lorde to realize that her tone-deaf photo caption was not getting the best reception, after which she swiftly deleted it and returned to Instagram stories to apologize. (It is unclear if Lorde took a bath and then apologized, or vice versa.)
"Extremely extremely poorly chosen quote," she wrote on Instagram. "I'm so sorry for offending anyone — I hadn't even put this together I was just excited to take a bath. I'm an idiot. Love Whitney forever and ever. Sorry again."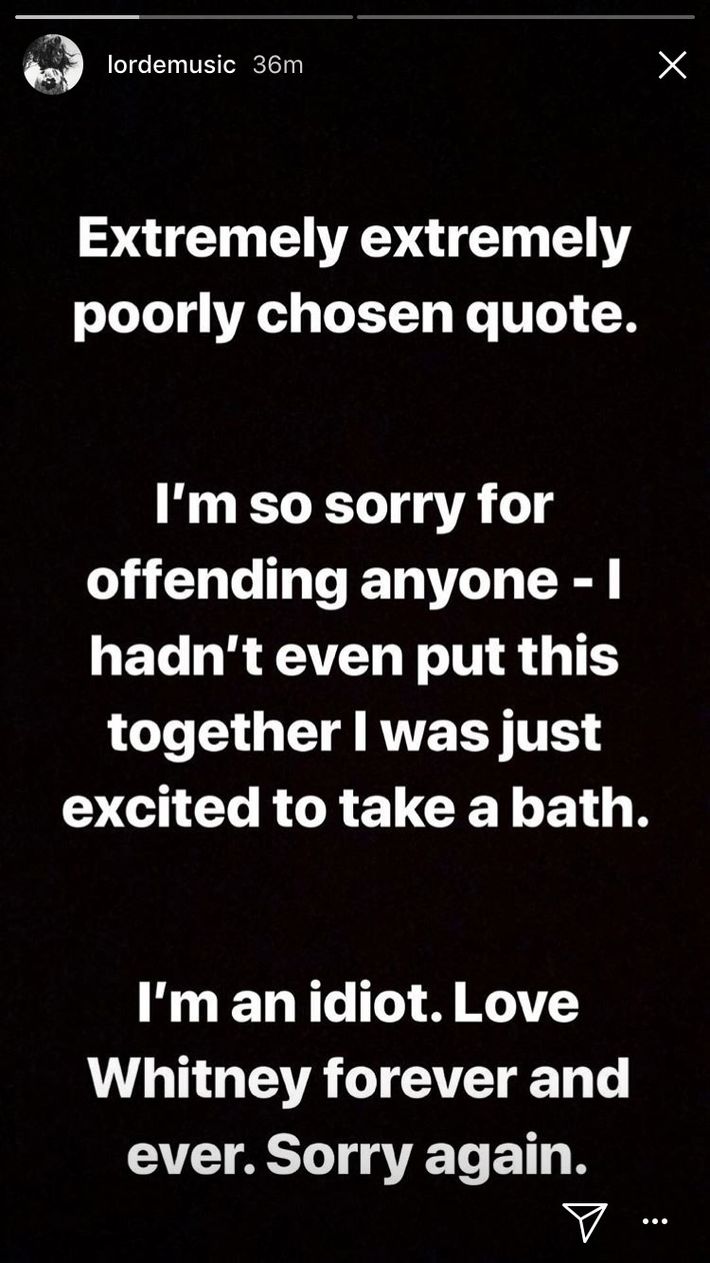 Now that Lorde has responded to that drama, it's time she talks answers our questions about drama that has not yet been resolved: What exactly happened between her and Jack Antonoff at her Brooklyn concert earlier this week?