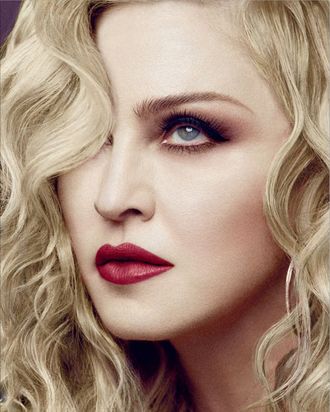 Madonna calls at 9 a.m. from Portugal. The singer and mother with just a first name is on the phone to talk about her newest project: skin care. She's obsessed with it like everyone else, and launched her own line, MDNA Skin, this year. The Cut talked to Madonna about having glowy butt skin, her newest product (MDNA's Reinvention Cream), and how she responds to ageist critics and detractors.
Okay, so I read that you do a mask on your butt. Is that true or was that a joke?
I take the clay mask and put it everywhere. Just for fun, I tried it as an experiment. I put it on my décolletage, my breasts, and my arms. Then I put it on my butt. I work out a lot and if you do mat work, you're always sitting so you can get dry patches.
I thought, Let me try this here. It was really good! It had the same effect. You just have to be willing to lay on your stomach and not move, while naked. And then [my facialist, Tarin] Skillets comes and removes it — such a fun job she has.
A butt mask might be the only beauty product not yet invented.
It's kind of a no-brainer. You can take any face mask and try it on your behind. Skin is skin. I think people would want the skin on their butt to be smooth, glowing, and hydrated. I mean, I know I do. There are certain special people that get to see our butt and you want it to look its finest.
You're synonymous with reinvention. And it sounds almost too good to be true, but your new cream contains something called the resurrection plant.
It is kind of a perfect circle of connection with DNA, love, heart, and soul all put into a skin-care line. Before working on this, I had never heard of the plant. MTG [the company behind MDNA] brought it to my attention. It's all over Africa. I spend so much time there that to me, it was poetic and perfect that I would be able to incorporate a plant that I'm around all the time but never pay attention to, inside of this cream.
I also love the words resurrection and reinvention. Then there's the other R word, resilience. I love that. To live with very little moisture, then you give it to the plant, and it reinvents itself. I like to think that I do the same. I feel connected to [the plant] for its ability to maintain and keep going against all odds.
What do you remember from the first time you visited Malawi?
I remember seeing so many people suffering. There were so many children left alone, abandoned and orphaned by AIDS. I remember their vulnerability, and watching so many of their parents and extended family dying and to not be able to do anything about it was heartbreaking.
At the same time, I was also struck by the happiness and joy they managed to connect to. Despite suffering so much loss and having so little, they were still were joyful people who could smile and be grateful for the tiniest things. That was a great lesson. I thought I was going there to help them, but they were actually helping me to recognize gratitude.
It was really important with this product to make sure a portion goes into helping Africa, especially in the area of education. After primary school, it's not encouraged for girls to go to school. All the work that I do goes back into either education for girls, health care, pediatrics, or building schools.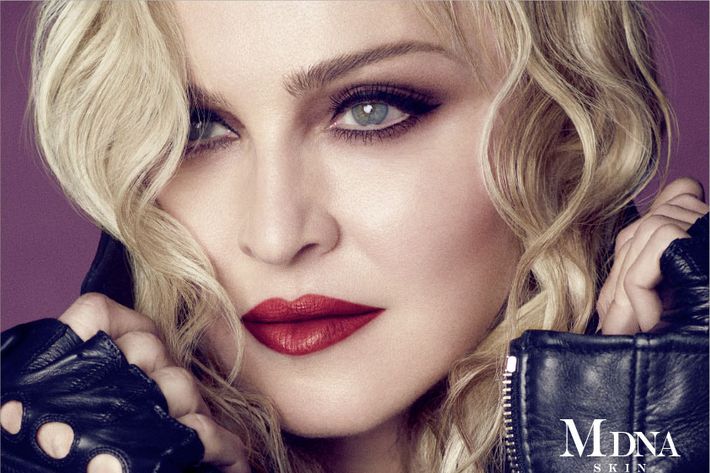 You've been vocal about saying we need to fight ageism. How do we do it?
We need role models. People are afraid of things they don't know and that are unfamiliar. Women have a different place in the world now. We're finding more work and fighting for more gender equality in the workplace. As we do that, we should keep working on not only our career but on ourselves. It's about staying curious, staying alive, and working on making ourselves feel good whether it's through exercise, skin care, etc. There are no rules.
It's an outdated, patriarchal idea that a woman has to stop being fun, curious, adventurous, beautiful, or sexy past the age of 40. It's ridiculous. Why should only men be allowed to be adventurous, sexual, curious, and get to have all the fun until the day they leave this earth? Why should that only be the domain of men? How do we fight this? By standing up to men and by standing up to social mores or standards that say we cannot. The more women that do it, it will just be a matter of time.
In the beginning of my career, I got so much flak for using sexuality as part of my creativity and was called a sexual provocateur. Now, all the challenges that I had to face 20 years ago seem ludicrous. What I am going through now is ageism, with people putting me down or giving me a hard time because I date younger men or do things that are considered to be only the domain of younger women. I mean, who made those rules? Who says? I'm going to keep fighting it. Ten to 20 years from now, it's going to be normal. People are going to shut up.
When people talk about getting older, particularly when it comes to women, they use words like "battling" or "fighting" or doing it "gracefully." How would you describe your approach?
I don't think about an approach to aging. I just think about my approach to life. I don't do anything different than I used to do. I keep going. I continue being creative and working. I write, travel the world, am adventurous, curious, learn, and I seek knowledge. I listen to my children, I pay attention to them, and I see the world through their eyes. All those things keep you youthful.
Some people go, Okay I don't want to work anymore. They pack up their bags and move to some secluded villa in the mountains. I get that's a life for some people, but not for me. Of course, you have to take care of yourself. You have to eat right, practice good nutrition, exercise, and all the obvious things everybody knows. I never smoked. I don't go in the sun. I've always taken care of myself.
I never think I am fighting age. I'm just continuing on with my life as I always have. I've never gotten complacent. I've never gotten comfortable. I keep pushing myself into uncomfortable positions and taken risks. I moved to Lisbon with my four children. I could have stayed in NYC with my comfortable life, but I didn't. If you keep putting yourself in challenging, new adventurous situations, then you keep yourself alive and youthful.
If you buy something through our links, New York may earn an affiliate commission.