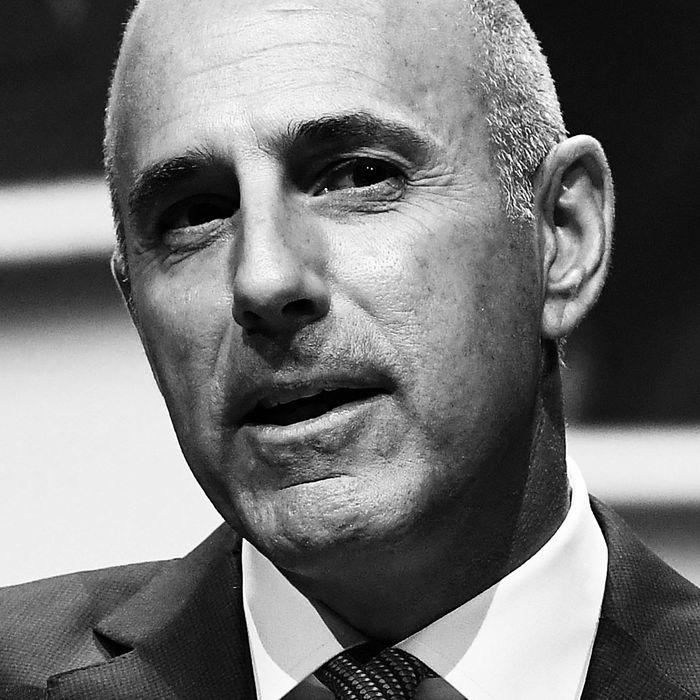 Matt Lauer.
Photo: Slaven Vlasic/Getty Images
In his first statement since NBC fired him five months ago, former Today show host Matt Lauer acknowledges acting "inappropriately," but denies any allegations or reports of "coercive, aggressive or abusive actions."
On Wednesday, the Washington Post reported new allegations against Lauer, including one woman who said he once exposed himself to her in his office and asked her to touch him, and another who said he had sex with her in his office in the middle of the day. In a statement to the Post, Lauer wrote:
I have made no public comments on the many false stories from anonymous or biased sources that have been reported about me over these past several months … I remained silent in an attempt to protect my family from further embarrassment and to restore a small degree of the privacy they have lost. But defending my family now requires me to speak up.




I fully acknowledge that I acted inappropriately as a husband, father and principal at NBC. However I want to make it perfectly clear that any allegations or reports of coercive, aggressive or abusive actions on my part, at any time, are absolutely false.
The Post also reported that two NBC employees accused anchor Tom Brokaw of sexual misconduct. Brokaw has denied these allegations.
Read the full report here.