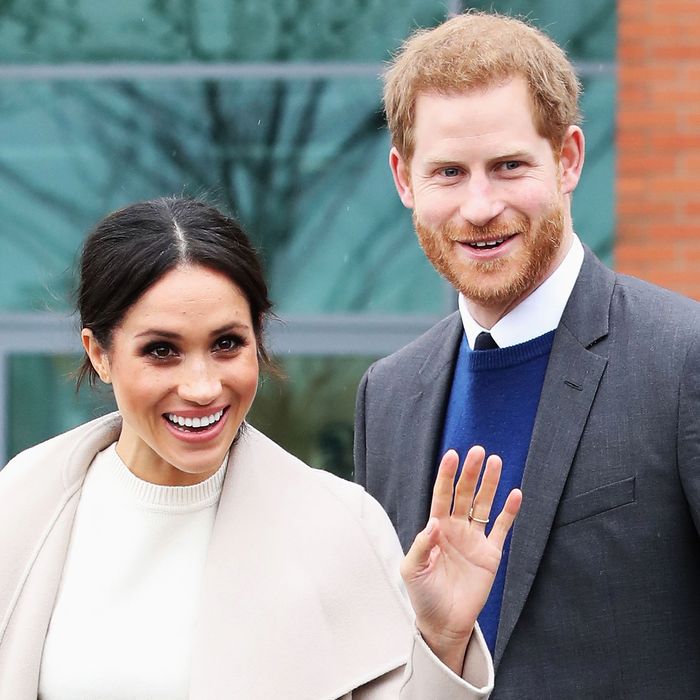 Meghan Markle and Prince Harry.
Photo: Chris Jackson/Getty Images
Meghan Markle and Prince Harry may be going with an untraditional cake for their late-spring wedding but the florist they've picked is a London classic.
Kensington Palace announced Saturday that the couple has selected fashion-industry favorite Philippa Craddock, whose clients include British Vogue, Selfridges, Fortnum & Mason, Lancome, and Alexander McQueen. British Vogue once referred to her as "the Queen of London florists," which is fitting!
According to the announcement, Craddock will create the floral displays at St George's Chapel with "locally sourced foliage, much of which will be taken from the gardens and parkland of the Crown Estate and Windsor Great Park." So, while Craddock herself may be a classic, the displays she's creating for Royal Wedding 2.0 are slightly unorthodox. She's planning on using various tree branches, as well as white garden roses, foxgloves, and peonies (Markle's favorite flower) to create displays that "reflect the wild and natural landscapes from which many of the plants will be drawn."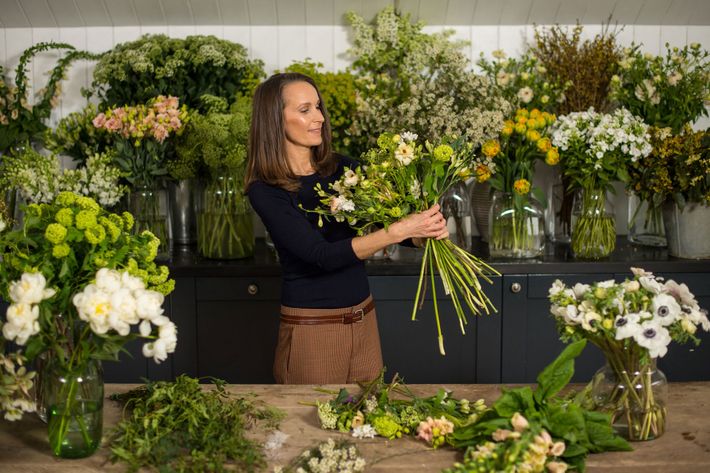 Craddock will also use pollinator-friendly plants — they're a "great habitat for bees and help to nurture and sustain entire ecosystems," the announcement reads — in the wild and natural floral displays. Once the wedding is over, the couple plans to donate the flowers to charitable organizations.
And according to Craddock, working with the couple has been an overall lovely experience.
"The process has been highly collaborative, free-flowing, creative and fun," she told Kensington Palace.