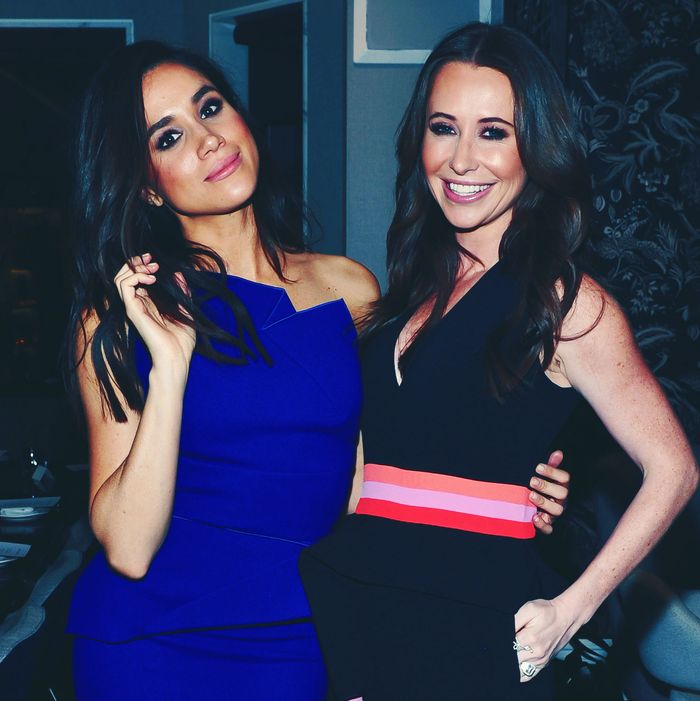 Meghan Markle and Jessica Mulroney.
Photo: George Pimentel/WireImage
On Saturday, May 19, our close personal friend and main source of strength and inspiration Meghan Markle is getting married to a British prince named Harry (full name Henry). A ton of details about the wedding have already been released, from the type of cake they've selected (very hip lemon elderflower) to the surprisingly traditional/ boring invitations (which do not at all utilize Markle's calligraphy skills and are an affront to the calligraphy industry).
Yet, there are still a few details we aren't quite sure of at the moment, including who is designing her dress and just who exactly will be in her bridal party (which is rude because we need to know if we have to purchase bridesmaids dresses or not…). But anyway, here's what we know about Markle's wedding party so far.
The country of Canada will be adequately represented.
Meghan Markle may be an American who is marrying into the British royal family, but she lived in Canada — specifically, its cosmopolitan and sophisticated most populous city, Toronto — for seven years to film the USA Network legal procedural Suits. And guess what, she freaking loved it there — as evident by a video she made for luxury department store Holt Renfrew, in which she took them around her favorite spots in Toronto while showing off new fashion clothes.
So, it should come as no surprise that the front-runner for the position of Matron of Honor in Markle's upcoming wedding is none other than Jessica Mulroney: Markle's stylist best friend who lives in Toronto and is married to the son of a former Canadian prime minister. Mulroney is essentially Canadian royalty. Look at the pic below for proof.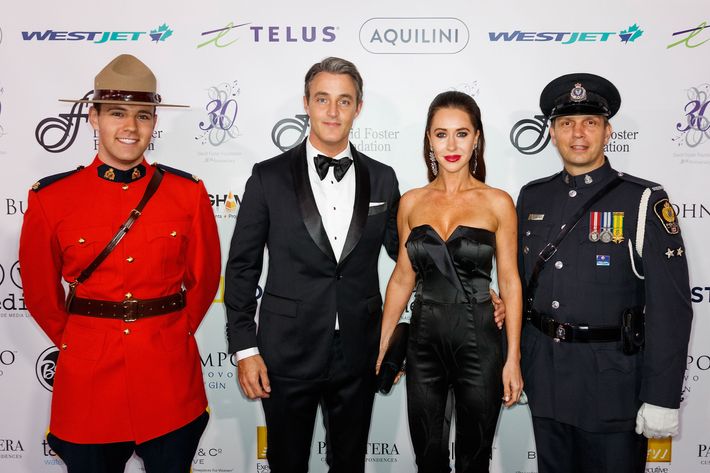 See? And, according to Vanity Fair, Mulroney — who works extensively in wedding styling — has also been serving as Markle's "secret" wedding planner. Mulroney's 4-year-old Canadian daughter Ivy is also expected to serve as a flower girl at the wedding, alongside Princess Charlotte. What a special time for Canada.
Other friends of Markle's will likely be in the wedding party, too.
Aside from Canadians, Meghan Markle has a lot of other friends — and some of them are expected to be in the wedding party, too. Last year, Markle served as the maid of honor at her college friend Lindsay Roth's wedding, so we expect she'll make the royal bridal party cut.
She also has a bunch of famous friends, including Serena Williams, Priyanka Chopra, Abigail Spencer, and Sarah Rafferty, who could potentially serve as bridesmaids as well. But given that Kate Middleton kept her bridal party down to just one — her sister, Pippa — we don't think Markle will go all out with a ton of bridesmaids.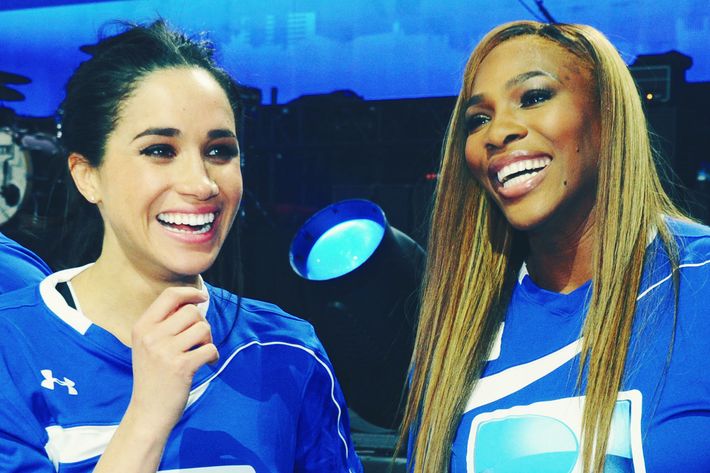 Kate Middleton will most likely not be involved.
Although pretty much everyone in the world would do anything to be a fly on the wall during a conversation between Kate Middleton and Markle, no one actually expects Middleton to be in the wedding party. We've heard that the pair are friendly, at best, and soon-to-be in-laws, but they aren't super close. However, they do apparently share royal fashion tips, so maybe their friendship is growing … (just not to the degree that Kate would ever get asked to be in the royal wedding).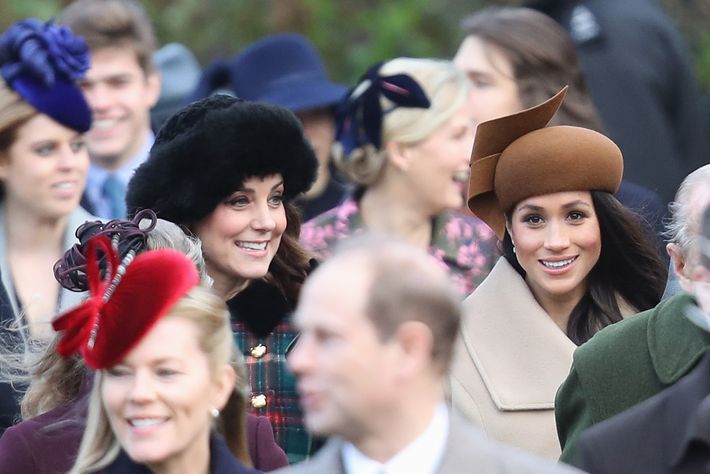 That's all we know for now. But Meghan, if you're reading this, please let us know ASAP where we should order our bridesmaids dresses from, it's really getting down to the wire here.